Deck:
Southern California Edison
Author Bio:
One of this year's Fortnightly Foremost Innovators in drones, the team of Alyssa Grigoryan, Kathy Hidalgo, Sunanda Singh, and Lucero Vargas at Southern California Edison developed a comprehensive aerial inspection program including drones along with helicopters to spot grid vulnerabilities — such as deteriorating crossarms, hardware issues, environmental concerns — to mitigate wildfire risks.
PUF's Steve Mitnick: Give us an overview of what you have done with the wildfire mitigation program.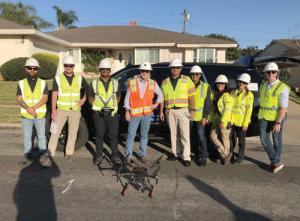 Kathy Hidalgo: We started this in 2019 as part of our wildfire mitigation plan that we filed with the California Public Utilities Commission. As we developed the efforts, we thought we needed to take a different look at how we were inspecting our assets and look at it from a risk perspective.
We wanted to go beyond our traditional ground-based inspections. We wanted to have the aerial view and, in a sense, be able to provide a three hundred and sixty-degree view from the ground and from the air because you get a different perspective from the air than you do when doing an inspection from the ground.
PUF: How are you executing this?
Alyssa Grigoryan: Kathy was tasked with the most challenging part of standing up this organization and trying to figure out how we were going to execute, and she did an excellent job at creating this program.
She partnered with Sunanda and other key stakeholders in standing up a program from scratch, that included flying helicopters and drones. This was no small task. We're still using helicopters and drones now to execute in capturing images of our assets in high fire areas and inspecting them via a desktop application. In 2019, our portfolio consisted of approximately eighty percent helicopters and twenty percent drones.
This year, it has leveled out a bit. We now use approximately sixty percent helicopters and forty percent drones. Using helicopters and drones gives us a top-down view of our assets and components on those assets that you can't see from looking from the ground up. We have found several opportunities where we were able to mitigate potential hazards by looking at structures from the top-down.
Sunanda Singh: I'll add to that from a data collection perspective. We did not have a storage arrangement for such a high volume of data, including image, video, and light detecting and ranging (LIDAR) data. These are high resolution data files. We established a new storage platform specifically to store and organize these unstructured data.
The unstructured data were organized, and we built a visualization capability so the inspectors could see all images for each of the assets in a geo-spatial view. We also created a reporting capability.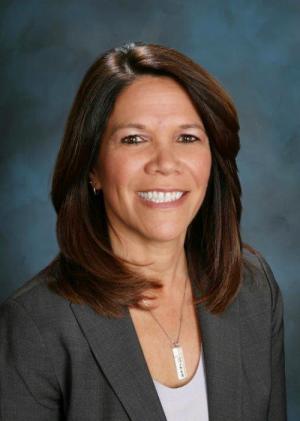 Once the inspectors view the data, they identify if there is a problem with the asset and they can create a notification. It was totally automated end-to-end so we can capture each activity on the asset. Based on that information the field crew can take a remediation action on that asset. 
Using this unstructured data, we are building machine learning models to tag images for asset identification and asset condition. 
For example, with OCR, optical character recognitions, you can determine the asset identification number. Further, building a machine learning model for aerial image quality assessment will help reduce the number of visual inspections because it would be more based on artificial intelligence. That is what we are currently building and ready to roll out for testing.
PUF: What are you looking for?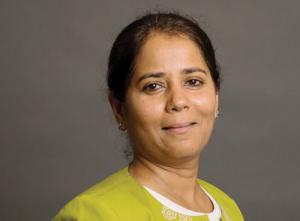 Kathy Hidalgo: As Sunanda mentioned, we're capturing that data, and all that data is being sent back to our qualified electrical workers. They're the inspectors that are, instead of being out in the field doing these inspections, essentially doing the desktop review, but doing it using high-resolution imagery. Using advanced analytics and tools that were developed for this program, they can go through an inspection form and identify issues that require remediation.
We're looking at those key indicators that would be potential ignition sources. We want to get out to the field and remediate those in advance, so they can prevent a fire before it starts.
PUF: Is the project done, or are you continuing to innovate and trying to bring in new ideas to make this capability even more powerful?
Alyssa Grigoryan: What's next in 2020 and beyond? We're constantly in the process of evaluating new technology in improving our systems, tools, and processes and figuring out ways to increase our capabilities.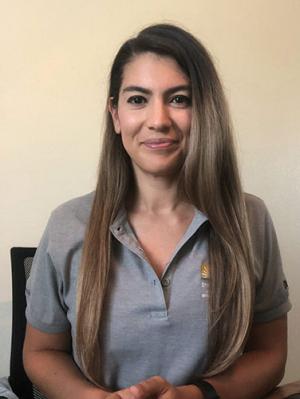 Sunanda touched on some of the artificial intelligence and machine learning we're doing, where a machine can identify possible damage on an image before an inspector even sees the picture. We currently have that program going. Sometimes structure images are blurry. To avoid misusing the inspector's valuable time on blurry images, machine learning can help us identify poor image quality upfront.
We also want to increase the use of LIDAR. And there's new technology called photogrammetry, where it takes a three hundred and sixty degree view of the assets. It's like a panoramic view that you would take on your phone, except this gives you a panoramic view of an actual pole and all its components.
We also used videos last year which worked well, and we may consider doing the same in the future.
We may consider creating models of our assets and do continual studies. Now we have pictures of the same assets in high fire areas, two years in a row. What if we were to do it again in the third year and see what we're seeing from the curation perspective on the poles, wires, on any kind of corrosion, any kind of rust, from the mast up?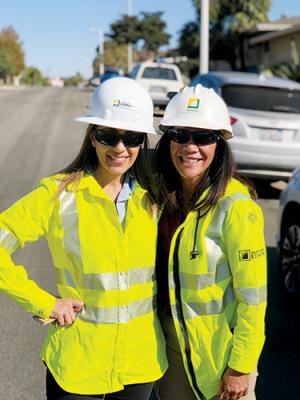 This is an exciting project to work on. We're constantly evaluating our current state to determine what our future state should look like. The high definition pictures that we have right now are very clear and offer great visuals of our assets, giving way for much more that can be done with machine learning. The opportunities are endless for innovation.
PUF: Lucero, what is your role?
Lucero Vargas: Kathy was referencing the start of our wildfire mitigation plan and what SCE was going to do to ensure that we were mitigating any potential fire risks. I was brought in early on when we were still doing ground inspections.
I was part of the Grid Resiliency and Public Safety Program Management Office, also known as the PMO. And I was there when Kathy started the program.
I was looped in a couple months later; I was an organization liaison in my role. I was supporting Transmission and my counterpart was supporting Distribution. We were there to ensure our teams were constantly up to speed on the company's direction during these efforts.
After I was looped into the aerial team, I had the opportunity to support them in updating and implementing new processes, data reporting, vendor management, and a few other areas.
Kathy Hidalgo: When Lucero came in, she helped us drive the implementation of our process. Again, the program was new. We were standing it up and developing our process. It was somewhat of an agile work in process. We tried some things. If they didn't work, we tried something else.
But Lucero was key in getting that process implemented with the team. She also drove the organizational change management aspect of our program implementation. 
Alyssa Grigoryan: If I were to describe what Lucero did on the program, she was the pit boss. She was involved in every aspect of the aerial inspection program from working with the vendors on collections to working with the inspectors, conducting various analyses, and then closing the loop.
PUF: How is this having an impact, and what kind of impact does this have on the ability to mitigate this threat of the wildfires?
Kathy Hidalgo: It has made an impact. It has led to discovery and remediation of well over thirty thousand anomalies last year, in the high fire risk areas.
Those are potential ignition sources that we remediated before they became a risk. That gave us more opportunities in keeping our customers and communities safe along with maintaining a more resilient grid and all while we're actively combating the wildfire risk.
Based on those numbers, you can see it has made a difference. We provided those opportunities to work in a much safer environment.
PUF: What's most rewarding about this work?
Kathy Hidalgo: How often do you get to work with four driven, intelligent women in a highly technical field, in a male dominated industry? We supported each other along the journey in developing the program.
Alyssa Grigoryan: It's not the norm to have females running an operational organization like this. That's rewarding. Conducting these inspections is part of our corporate goals but it's also a safety goal of mitigating wildfires in California. Being directly tied to this work and seeing the fruits of your labor is extremely rewarding.
It's seeing that, with my work, I was part of a team that may have helped prevent a potential fire or two from starting. There's no way to describe that except to feel really good about the work that we are doing.
Lucero Vargas: Everything that the company went through last year was incredible. From setting up a Wildfire Mitigation Plan to the execution of it, was amazing. The aerial inspection team was able to stand up an entirely new organization and do something that has never been done before at SCE.
We had such a great team behind us, so many people that helped us and we couldn't have done it without them. It amazes me and I'm proud to have been a part of this team and to have helped out wherever I could to ultimately keep our customers and communities safe.
Sunanda Singh: I concur that it was an incredible experience working with these ladies. The project journey was amazing because it started with paper inspections, and now we are using modern technology for inspections and we are flying drones and helicopters.
The contribution that we're adding to the community by trying to prevent fires, feels amazing. It takes the whole village and we ladies drove the whole village to build this solution. We are not stopping here. We're taking it to the next level.

Profiles in Innovation