Author Bio:
Steve Mitnick is President of Lines Up, Inc., Editor-in-Chief of Public Utilities Fortnightly, and author of "Lewis Latimer, The First Hidden Figure."
The Electric Power Research Institute, EPRI as it is fondly known in the industry, held its Electrification Virtual Summit at the end of October. The PUF team was there, holding on to memories of the amazing Electrification 2018 held in Long Beach, with actual people in attendance. It was all good, this virtual Summit, as it built on what was started in California.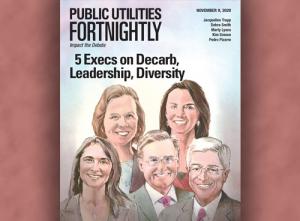 Here, PUF brings you a taste of the Electrification Virtual Summit, with excerpts from plenary sessions held each day. But first PUF talks to a rising star at EPRI, Neva Espinoza, who knows so much about electrification and decarbonization that we are sure you will be seeing more of her in these pages.
The PUF team was ready to attend the cancelled Electrification 2020 in Charlotte this past April, which was quite disappointing. But the PUF team is heartened to hear EPRI will indeed be holding its Electrification 2021 International Conference and Exposition at the Charlotte Convention Center on May 3-6, 2021. Mark your calendars.
EPRI's Electrification Virtual Summit