Author Bio:
Steve Mitnick is President of Lines Up, Inc., Executive Editor of Public Utilities Fortnightly, and co-author of a new book, "Front Lines to Power Lines," and before that the author of "Women Leading Utilities, the Pioneers and Path to Today and Tomorrow," "Lewis Latimer, the First Hidden Figure," and "Lines Down: How We Pay, Use, Value Grid Electricity Amid the Storm." Mitnick was formerly an expert witness in proceedings before the utility regulatory commissions of six states, the District of Columbia, the Federal Energy Regulatory Commission, and in Canada, and a faculty member at Georgetown University teaching undergraduate microeconomics, macroeconomics and statistics.
They are thirty-five men and women in our industry. Each took the time to tell their stories. Of how they came to join the U.S. Army, Navy, Marine Corps or Air Force at an early age. Of what they did in service to their country. Of, when they left the military for civilian life, how they handled the changes big and small. Of how they found us, the utilities industry. And how they continue to serve their country, these days with a hard hat or keyboard while in the field or office.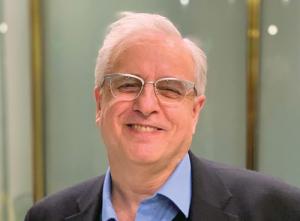 Though they're thirty-five, those who told their stories in my new book "Front Lines to Power Lines," co-authored with Rachel Moore, they stand for the many thousands of vets in our industry. The book celebrates all our veterans, with heartfelt enthusiasm. But we had a higher purpose in mind. The book quite intentionally shines a light onto the unique qualities that vets bring with them, instinctively, qualities that are so very valuable to utility service. And onto how our industry can get better at attracting, retaining, and supporting them when they are within our ranks.
Frank Bailey, Brook Bedell, Scott Bolton, Kersha Brown, Milt Buker, Sophia Eccleston, Sean Grier, Bill Krieger, Ming-wa Hui, Ramon Mitchell, Miranda Penn, Brandon Pixley, Iliana Rentz, Mike Rich, Tom Rollins, Stephanie Roper, and Brad Vander Plas are Army veterans. Now they serve their country at American Water, Con Edison, Consumers Energy, CPS Energy, Duke Energy, Florida Power and Light, Georgia Power, Golden Valley Electric Cooperative, Gulf Coast Electric Cooperative, Pacificorp, and Xcel Energy.
Kelcey Brown, Rob Douglass, Kevin Hernandez, Jeff Ihnen, Josh King, Jesse Lockhart, Dee Ostrowski, Rick Rother, and Joe Tolbert are Navy veterans. (Though the heretofore mentioned Bill Krieger was Navy too, but that was before he joined Army.) Now they serve their country at American Water, Con Edison, Flint Energies, Georgia Power, MidAmerican Energy, and Xcel Energy, and at the professional firms Michaels Energy and ScottMadden. Plus, one of the Navy vets was at FirstEnergy through 2016.
Jeff Benson, Brian Carlson, Chad Craven, and Chad Simon are Marine Corps veterans. Now they serve their country at Flint Energies, Pee Dee Electric Cooperative, Sam Houston Electric Cooperative, and South Central Electric Association.
Monique Carter, Quintin Gaddis, Cassandra Wheeler, Ron Wild and Noah Yarbrough are Air Force veterans. Now they serve their country at Georgia Power, Portland General Electric, and Rocky Mountain Power.
One of the vets is a utility CEO. One is a senior vice president for transmission development. Another is a general manager for electric operations. And one was manager for electric operations and now is his utility's veterans affairs program manager. 
One of the vets is a power systems dispatcher. One is a line superintendent, after years as a lineman. Another is a lineman. 
One is a computer network administrator. Another is his utility's director of threat intelligence and security awareness. And one is a communications specialist.
One is a division director for renewables engineering. Another is a senior manager for substation and meter operations. 
One is CEO of a consulting firm that serves the utilities industry. Another is a partner of another such firm. 
And so on. That's just thirteen of the thirty-five vets that participated in the "Front Lines to Power Lines" book project. You get the idea, I think. Vets are serving in almost every capacity in the utility industry.
It's second nature for veterans to be mission-oriented (or shall we say mission-dedicated), to prioritize procedure and safety, and to work in cohesive teams. And leadership is drummed into you in all the military services. So, leading comes naturally to vets too.
Which reminds me that this year's leadership forum of Veterans in Energy is on the sixth of October. No problem if you aren't yet registered. The event will be virtual and veteransinenergy.org is right there at your fingertips to fill you in on the agenda and registration.