Almost eight thousand attendees were thrilled to be in Nashville in early March for NRECA's 2022 Annual Meeting, now called PowerXchange. It marked the first in-person Annual Meeting since March 2019 in New Orleans and under the new name.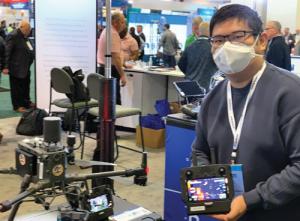 Enjoy photos of what went on in Music City at our Facebook gallery.

Lead image: Many drones were shown on the TechAdvantage® Experience floor.

NRECA Articles:
Arkansas Electric Cooperative Corporation CEO Buddy Hasten
Dairyland Power Cooperative CEO Brent Ridge
Peace River Electric Cooperative CEO Randy Shaw
Tombigbee Electric Power Association CEO Steve Foshee
Jo-Carroll Energy CEO Mike Casper
Mecklenburg Electric Cooperative CEO John Lee