A unique conference, Reuters Global Energy Transition 2022, was held June 14 - 15 in New York, which united CEOs and changemakers from the energy, industrial, and government ecosystems. It gathered them to shed light on the defining issue of our time, and help companies meet the difficult challenge of climate change.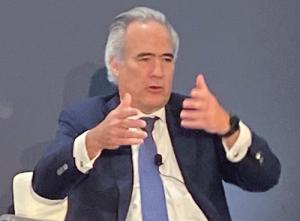 Born out of COP26 in Scotland, the conference aimed at actionable items with cross-sector conversations among experts who might not normally be speaking with each other. There were oil and gas, utilities, energy tech and finance, and more all mixed on stage to bring perspectives on their parts to play to tackle big questions around sustainability and decarbonization.
See the photo highlights on our Facebook gallery.

Global Energy Transition conversations: