Author Bio:
Tony Reames is Deputy Director-Energy Justice at the U.S. Department of Energy.
The S in ESG cuts a wide swath across any corporate entity. With that in mind, Public Utilities Fortnightly went right to the top, talking with leaders at two major utilities and a DOE Director, to find out what the S really means for the energy and utilities industry.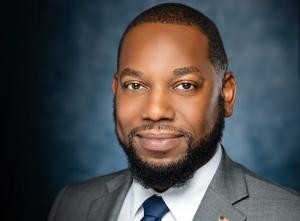 It means a lot, as social impacts most programs, for example, playing a part in fairly reducing environmental pollution, creating clean-energy jobs in disadvantaged communities, and increasing energy resilience for everyone. The list goes on.
Edison International CEO Pedro Pizarro and Ameren Executive Chair Warner Baxter have a lot to say here. DOE's Deputy Director-Energy Justice Tony Reames does too. LMI expert Larry Glover co-moderated here along with PUF's Steve Mitnick and Lori Burkhart.

PUF's Steve Mitnick: Talk about your mission at the U.S. Department of Energy and what you do on a day-to-day basis.
Tony Reames: I'm on leave from the University of Michigan where I'm an Associate Professor of Environment and Sustainability. Back at Michigan, I started the Urban Energy Justice Lab to look at the intersections of the energy system with communities of color and low-income communities, working to understand disparities in participation, affordability, and accessibility.
At the DOE I'm the Deputy Director for Energy Justice, taking over that role after a good colleague and now boss, Shalanda Baker, Director of the Office of Economic Impact and Diversity, had that role.
In this role, I lead our new Office of Energy Justice, Policy, and Analysis, which is establishing a research and policy home in the Department to focus on the economic, environmental, and social justice issues of our energy system.
Our Office of Economic Impact and Diversity was created in 1978, so it's almost as old as the DOE, only one year younger. The office was created as the Office of Minority Economic Impact to ensure that minority communities and minority-owned businesses could participate in DOE-funded opportunities, during a time when energy burdens, and energy costs were really high, during the oil crisis of the late 1970s.
This office, in its statutory mandate, is supposed to address energy burdens on these communities and advise the secretary on the intersection between energy and race. I serve as that advisor to both Director Baker and the Secretary on the Justice40 Initiative and on research around energy justice, how our labs should be interjecting equity questions into research, and how we support minority serving institution, and HBCUs. It's the spectrum of making sure the entire DOE enterprise is more equitable.
Larry Glover: Through your office, what is it that you might do to help other offices within DOE maintain energy justice as a priority in the work that they do? Also, Energy Justice aligns with this idea of social impact. How do you achieve that?
Tony Reames: That's the beauty of our office. Our office is part of departmental administration, so we report directly to the Secretary, as opposed to some of the other program offices that report to our two under secretariats.
We have an under secretariat for science and innovation and a new under secretariat for infrastructure, because now the department is getting into deployment. We used to just be heavy research and development. So, we advise the Secretary on how the work we do at the DOE could be more equitable, and we have an amazing opportunity now to achieve that.
On the seventh day of the administration, President Biden signed Executive Order 14008. People call it the Climate Change Order, but the actual title is Tackling the Climate Crisis at Home and Abroad. That Order created the Justice40 Initiative, which creates a goal that at least forty percent of the benefits of climate and energy and other federal investments will flow to disadvantaged communities.
We can define disadvantaged communities a number of ways, but it's communities that have hosted our energy system, whether it's mining, coal plants, or other fossil extraction and have been burdened by pollution. How can these communities now be at the front of the line when it comes to the investment in our clean-energy transition?
That creates opportunities to think about social impact and to advise one hundred forty-four programs across DOE that we've considered, Justice40 covered programs, because their investments are directly attributed to the clean-energy transition. That's everything from our research and development enterprise on new technologies to our deployment of clean-energy demonstrations across the country.
All of these programs now are thinking about how to reduce energy burden and environmental pollution, and create clean-energy jobs in disadvantaged communities; how they can build a clean energy job pipeline and create new job training programs for disadvantaged populations, and how to increase energy resilience? 
We see issues like massive utility shutoffs and power outages, and the devastation from Hurricane Ian, so how can our new clean-energy system make sure vulnerable communities are resilient? 
We have a framework through Justice40 where we're putting what's called community benefits plans into all our funding opportunities. With these plans, any applicant for the DOE funding has to think through how they're going to create jobs for disadvantaged communities.
They're thinking about how they're going to adhere to the Justice40 Initiative, so how are they going to deliver real benefits? Then how are they going to increase energy democracy, which is participation in these investments? None of this is easy because we're changing the way we typically do business.
But it is trying to push the clean-energy industry, whether it's utilities or some new manufacturer, to think about the places they are locating and building infrastructure. Also, how do they bring the community in as a partner in that process?
That's the way we get to social and economic justice in this transition, because there's going to be a lot of money made, a lot of money spent to reconfigure our system. But we can't have the communities that have borne the burden of our old system be left out of the opportunities in this transition.
We're integrating that into all our documents, working with all the program offices to think through benefits of their programs, and we're getting there. You'll hear an announcement soon about battery manufacturing and recycling, which was the first funding opportunity to include the communities benefit plan requirement.
People will see that applicants were serious about how they provide benefits to communities where they might build manufacturing plants or mine for critical minerals.
PUF's Steve Mitnick: You are on the road quite a bit talking to utility people, regulators, government officials, vendors and more. Why is that important in your mission?
Tony Reames: There's a role for government in this transition, and that role is to the tune of hundreds of billions of dollars through the Infrastructure Law, the CHIPS Act, and the Inflation Reduction Act. We're talking about a lot of money for government, but it's not enough to make this transition for our climate crisis or for an equitable transition.
A lot of that money will flow out to industry, to states and local governments. They're going to match the federal dollars with private and philanthropic investment.
It makes sense to talk to the industry and to recipients of future grants about the signals we're sending on the equitable transition, so they can think about their applications and how they want to implement these programs in a more equitable way.
It also allows us to hear the challenges that potential recipients of funding might have. What are the disparities in the energy grid in certain communities? What are the challenges of deploying EV charging stations there?
That allows us to frame and design our programming, so it addresses those needs and issues. It's this two-way communication to make sure the programs we're designing signal the government's priorities, but also address the challenges and opportunities that communities have identified.
Larry Glover: When ESG is talked about, the toughest part of the S piece is how to measure it. What are the data points to be following that will help determine something has been accomplished, and how is that defined?
Tony Reames: Data is critical. People often say that what you measure is what you can change or what you don't measure, you won't change. We are heavy in that conversation right now.
I spent a lot of time in my life before government trying to demonstrate through data analysis, data visualization, that disparities were real. Some disparities that disadvantaged communities have been talking about are inefficient housing, unaffordable energy, utility shutoffs, and longer power outages.
I worked to show those disparities through GIS and different regression models, and then distilling that information down so a community group could go to the public service commission and advocate for themselves during rate cases.
Now, it's about tracking the flow and distribution of dollars. It's mapping where DOE dollars go. We created this cool Energy Justice dashboard, which shows where every dollar from DOE goes.
It's not perfect because we can't show where the dollars go after it goes to the funding recipient. But you can at least look across the country and see the areas of applicants who are getting funding.
But for Justice40, we're trying to think through benefit metrics that are measurable, and we can set goals for. For a measure like energy burden, we know that low-income households, their energy burden is twice that or more of the average household.
Can we identify all households that say, have an energy burden greater than six percent, which some people assume that six percent is affordable, but anything more than six percent isn't affordable. We can identify the number of households, and we can identify where there's a concentration of those households.
Then address this through our energy investments, through our upgrades to systems, our roll out of the weatherization assistance program, then can we do analysis in another year and see that fifty percent of households that had high energy burdens now have low energy burdens?
In trying to create those frameworks where we set goals, we understand our baseline, and then we do the evaluation over time to make sure we're making progress. Those one hundred forty-four programs I talked about, we're working with each of them to create a set of measurable benefits they can hope to deliver to disadvantaged communities. It's no easy task.
PUF's Steve Mitnick: What advice would you give utility CEOs who want to do better in these program areas, say with contractors and customers?
Tony Reames: Again, before coming to government we launched the Energy Equity Project at University of Michigan to help with this. It became this national effort with advocates, utility reps, policy reps, academic reps, to think through if we could evaluate utilities across the country and move toward a more equitable distribution of services.
What are the metrics we need to look at? That rolled out last month, with a set of one hundred forty-eight energy equity metrics to think through.
But utilities have a wealth of information and data that could be used to deliver services in a more effective way. I don't mean services like kilowatt hours, I mean thinking of themselves as service providers, this public service that utilities provide to people that are so critical to our daily lives.
We could move toward radical ideas, such as no shutoffs for nonpayment. That may take a long time to get there but it could be possible if we're serious about equity and justice. But it's also place-based approaches to delivering programs. For most utilities, with people suffering from nonpayment issues, it's probably concentrated, because we still live in an economically and racially segregated society.
Being able to identify places with a high proportion of people in arrears, is there targeting in that community, whether utilities target weatherization, a pilot of some type of special payment program, or percentage of income payment plans?
It's taking the information utilities have and not viewing all customers as homogeneous but recognizing the heterogeneity in customers to better deploy programs. Take the time to hire data analysts who can inform how programs are designed and deployed.
Larry Glover: Solving for this S in ESG, nobody seems to have the answer. Some say bringing the right group of people together helps get to the solution. If you were hosting a meeting and brought key people together, who would be at the table to solve for S?
Tony Reames: I'll use an example and that'll help me think through who the right set of stakeholders at the table are. I started doing this work in energy during the great recession because I was interested in the deployment of a stimulus package, the American Recovery and Reinvestment Act of 2009.
Back then, I noticed there was not a lot of public participation in public service commission meetings. The idea of energy democracy hadn't caught on. Energy democracy is like being an owner in the energy system, and it's also participation in the energy system, and we need to broaden that so more people are engaged.
A good example is the Michigan Public Service Commission had meetings around the state, but it had been years since they had a meeting in the city of Detroit, the largest city in the state. A grassroots group called Work for Me, and DTE, the utility company that serves Detroit, pushed the Commission to have a hearing in the city.
The community group trained community members about what the public service commission is, what they do, what a rate case and an IRP is. They got people prepared to make public comment, but then people who didn't want to make public comment made signs and passed out information.
There was this kind of machine around getting people engaged in this IRP process. You could see hundreds of people showing up, because they wanted to make sure they showed the commission that people cared about this issue.
People were getting in line to make public comment. The meeting ran over an hour from its end time, and I remember one of the commissioners tweeting something like, "I've never seen anything like this before."
It was about empowering people to understand their role in the energy decision-making process, and then having those who make energy decisions meet them halfway. It's the utilities, state and local governments, regulators, and community members who get the services.
It's bringing in the business side too because they get to advocate for rates unlike the residential customers. Then it's tribal governments, many whom lack access to basic services.
It's about creating the ecosystem for everybody to understand where people are coming from as either an energy service provider or an energy service user. Then the decision maker is hearing from all sides to make the best decisions for everybody.
CEOs on ESG conversations: