Deck:
Data gathering and controllability offer the quickest path to reliability.
Author Bio:
Michael T. Burr , Fortnightly's editor-at-large, also is a consultant and freelance writer based in Minnesota.
Data gathering and controllability offer the quickest path to reliability.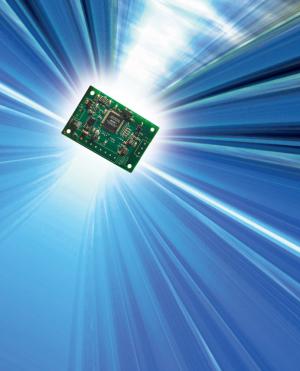 Managing power grids in North America has become much more complicated in recent years, and that complexity grows with each passing day.
For example, wholesale power trading has caused grid operators to re-think the way they monitor system functions and manage reliability. Now they must account for power flows in and out of control territories and reliability regions. Increased demands for service-quality guarantees and enhanced services are stretching utilities' capabilities to the limits. And in the post-9/11 world, grid operators must coordinate and communicate better than ever before.
The August 2003 blackout taught the industry some valuable lessons about what can go wrong when a system loses stability, and it pointed engineers toward solutions that would strengthen the system's survivability in the future. At the same time, these solutions promise to increase efficiencies and bring additional benefits.
Nevertheless, coping with all the added demands and complexities poses a unique set of challenges and opportunities for utilities. The companies that seize the opportunities and make them work in favor of their stakeholders will prove to be the industry's leaders in the 21st century.
To explore the direction the industry is heading, Public Utilities Fortnightly arranged interviews with three executives who offer very different-yet complementary-perspectives on the current state and future of grid-management and information technology (IT) systems in the utility industry.
GridWise: Teaching the Network to Dance
Efforts to improve the utility industry's reliability standards are proceeding on multiple tracks at the same time. One of these tracks is being followed by the Department of Energy's Pacific Northwest National Laboratory (PNNL) in consortium with a group of utilities and industry vendors. To learn about this effort, Fortnightly spoke with Rob Pratt, PNNL's program manager for the GridWise Alliance.
Fortnightly: What is the GridWise Alliance?
Pratt: To summarize, it is a vision for the future of the power grid, shared by two groups of people. One is a new Department of Energy (DOE) program, and the other is an industry alliance. Both efforts share a vision in which information technology utterly transforms the way in which we plan and operate the power grid, and the groups are dedicated to achieving it sooner rather than later-and with more public benefit.
The alliance includes a variety of different companies and organizations, like BPA, PJM, IBM, AEP, and Con Edison. There are also a lot of high-tech startups involved.
Fortnightly: What is the Alliance doing?
Pratt: Alliance members gather together to try to identify regulatory barriers and help knock them down. We also focus on consensus building for communications protocols and architecture.
One of the basic core directions of GridWise is a focus on the responsibility for maintaining stability and serving peak demand. The responsibility for keeping the lights on will evolve over time to be a shared responsibility between consumers and other parties, including energy service companies that will aggregate demand and perhaps install distributed generation sources.