Deck:
Recent attrition raises the question: Consolidation or death spiral?
Recent attrition raises the question: Consolidation or death spiral?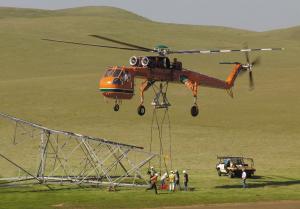 When GridAmerica LLC closes its doors at the end of this year, the number of independent transmission companies (transcos) in the United States will fall by one-fourth. Only three ITCs will remain: American Transmission Co. (ATC), International Transmission Co. (ITC), and Trans-Elect Inc.
GridAmerica's demise follows a string of misfortunes for U.S. transcos. In late 2003, for example, a consortium of utilities in Minnesota, Iowa, and other states abandoned an initiative to create a new transco called TRANSLink. A 2002 deal that Illinois Power inked to spin off its transmission assets to a Trans-Elect subsidiary ended with a federal lawsuit and settlement in early 2004. And proposals to create transcos in the Southeast have run aground on independence and control issues. No proposals for stand-alone transcos since have  emerged.
Such attrition raises tough questions about the outlook for the budding U.S. transco industry.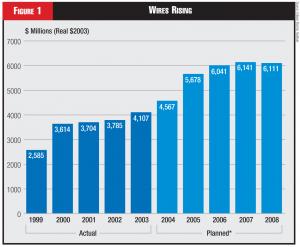 "Momentum toward independent transmission slowed down, and companies are reverting back to vertical integration," says Masheed Rosenqvist, GridAmerica's COO. "Our objective always has been to purchase the transmission assets of the companies in GridAmerica. With utilities going back to basics, it didn't appear there'd be an appetite on the part of the participants, or encouragement from regulators, to move toward independence."
To the degree integrated utilities are unwilling to spin off their transmission assets, growth opportunities for transcos will be limited to expanding systems within their existing footprints, and pursuing occasional opportunities for raising new lines elsewhere. These growth prospects might be enough to sustain the existing transcos, but they seem unlikely to lead to new transcos forming.
Moreover, in addition to moving back to basics, utilities today might be removing a primary reason for transcos to exist. In short, they might end up putting more money into transmission systems than they have in recent memory.
"The industry is willing and committed to invest over the next five years," said Al Fohrer, CEO of Southern California Edison (SCE), speaking on behalf of EEI at a FERC technical conference on April 22. "We have to focus on [whether] investments in transmission on a risk/return basis make sense. It's not a corporate-model issue, it's a risk issue."
Given IOUs' stepped-up transmission investments and back-to-basics business focus, the outlook for stand-alone transcos might appear to be growing dimmer.
Appearances, however, can be deceiving. Recent developments suggest that despite some setbacks, the transco business might be ready to turn the corner toward a new phase of growth. In recent years and months, transcos have made major investments in transmission upgrades, and have received accolades for doing so quickly, efficiently and with a healthy dose of innovation ( See sidebar  "Successful Transco Models" ). Lawmakers at both the state and federal levels are viewing transcos in an increasingly positive light, and capital markets likewise seem to be taking a greater interest in the stand-alone transmission business.
"There's been a huge transition for transcos in the last couple of years, but overall the view is bullish," says Robert Mitchell, managing director of Trans-Elect,