New Opportunities: Mirant announced that Robert M. Edgell, 58, would be appointed executive vice president and U.S. region head following election by the company's board of directors on Jan. 3, 2006. Edgell succeeds Curt Morgan, 45, who is leaving the company to pursue other opportunities. Edgell has been in the electric power business for 36 years, most recently as executive vice president and general manager, Asia-Pacific region.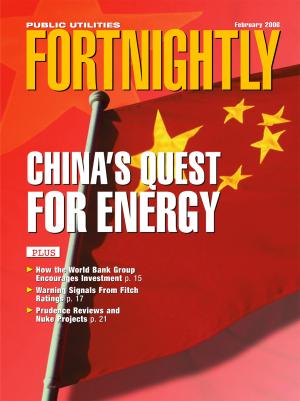 The Southern California Edison board of directors elected James T. Reilly vice president of nuclear engineering and technical services for the San Onofre Nuclear Generating Station (SONGS). Reilly was appointed director of engineering and technical services at SONGS in July 2005.
KeySpan Corp.'s board of directors appointed Stephen W. McKessy lead director effective Jan. 1, 2006. McKessy has served on the KeySpan board of directors since May 1998 and on the board of The Houston Exploration Co. since July 2003. He is retired as vice chairman of PricewaterhouseCoopers.
Richard C. (Dick) Kelly, president and CEO of Xcel Energy, was elected chairman of Xcel Energy Inc.'s board of directors. Kelly replaces Wayne H. Brunetti, who retired as chairman of the board. In August 2002, Kelly was named CFO. He became president and COO in October 2003, and was elected CEO in June 2005.
Jim Cyrulewski, vice president of asset performance for International Transmission Co., has been elected to the board of directors of the electric utility system reliability council, ReliabilityFirst. Cyrulewski has more than 32 years in engineering and operations experience.
Anthony R. James, currently chairman of Savannah Electric, will become executive vice president of Southern Company Services and president of the shared services group. James was appointed to the position of president and CEO of Savannah Electric on May 1, 2001, after having served as vice president of power generation and senior production officer.
Ameren Corp. named Timothy E. Herrmann vice president, engineering, nuclear, at the AmerenUE Callaway Nuclear Plant. He reports to Ameren Corp. senior vice president and chief nuclear officer Chuck Naslund. Herr- mann joined AmerenUE in 1981.
Robert P. May is Calpine's new CEO and member of the board. May succeeds acting CEO Kenneth T. Derr, who will continue serving as Calpine's chairman of the board.
UniSource Energy Corp. elected Daniel W.L. Fessler to the company's board of directors. Fessler also was elected to the boards for UniSource Energy subsidiaries Tucson Electric Power and UniSource Energy Services. He previously served on the UniSource Energy Corp. and TEP boards from June of 1998 through October 2003.
Exelon announced that John F. Young, currently executive vice president of finance and markets, would assume the position of CFO. Michael R. Metzner, currently vice president of investor relations and shareholder services, was named treasurer. Metzner will continue to have responsibility for investor relations.
Dynegy Inc. has promoted Carolyn J. Stone to senior vice president and controller. She most recently served as managing director and controller of generation accounting.
Steve Fetter, formerly chairman of the Michigan Public Service Commission and head of the Fitch utility credit ratings practice, expanded Regulation UnFettered with an office in Henderson, Nev.