Deck:
Interchangeability issues threaten to delay vitally needed LNG projects.
Author Bio:
Jacob Dweck is a founder and principal of the LNG Solutions Group, providing comprehensive services to LNG stakeholders in North America, and chair of the LNG Group at Sutherland Asbill & Brennan LLP. David Wochner practices in the Energy Group at Sutherland. Contact Dweck at jacob.dweck@sablaw.com and Wochner at david.wochner@sablaw.com.
Federal Energy Regulatory Commission (FERC) Commissioner Suedeen Kelly predicted two years ago that gas composition standards would become a significant regulatory issue for the U.S. natural-gas industry. Her words were prescient, as gas from numerous new sources—including coal-bed methane, waste gas, and imports via pipelines and LNG tankers—have faced legal challenges and regulatory uncertainties over gas composition specifications. And as Kelly foresaw, these pressures notably are evident in the liquefied natural gas (LNG) industry.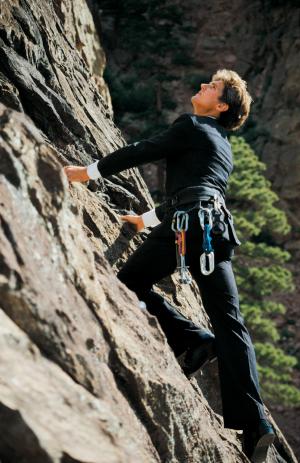 "Each pending and proposed request to authorize additional LNG import facilities will require the commission to focus on the interchangeability issue," she said in a February 2004 speech.
Gas composition questions are technical but also straightforward in nature. Nonetheless, not until the last few years was there a concerted effort to address these issues within the existing regulatory framework.
Such uncertainties are anything but welcome in an industry that will face supply disruptions and volatile prices within just a few years. The post-Katrina supply crisis that drove gas prices to more than $14/MMBtu provides some preview of what is to come if supplies fall short. Even after mild winter weather allowed natural gas prices to settle back down in January, they remained in the $8 range, demonstrating that gas supply margins are uncomfortably tight, as they have been since early 2002. These conditions only can worsen as gas demand grows.
LNG regasification projects will help ease supply pressures as soon as they begin receiving LNG shipments. FERC has issued authorizations for 10 LNG regasification projects, including expansions of existing facilities, representing approximately 13 billion cubic feet of gas import capacity. However, progress is being slowed somewhat by the emergence of gas composition issues in federal regulatory proceedings. At least three LNG receiving terminals and pipelines, representing 7 billion cubic feet of new gas capacity for the U.S. market, have encountered legal hurdles over Btu values and certain composition issues. And in the face of these uncertainties, at least one LNG producer reportedly has suspended plans to import LNG from Nigeria into this country, pending resolution of gas composition disputes.1
To the degree such uncertainty constrains U.S. access to the broadest possible global market, it potentially constrains the supply side of the commodity equation. In the face of these uncertainties, however, regulatory and legal processes are moving forward that eventually will bring greater clarity to the situation.
Since 2003, FERC has hosted at least three public meetings and technical conferences on gas quality and interchangeability, and it has considered a generic rulemaking process to determine whether and how federal standards might serve to stabilize the gas stream, while also fostering increased supply. Last summer, FERC asked the Department of Energy to take the lead in researching and collecting data on interchangeability impacts on large equipment and appliances, and on developing recommendations based on that research for use by FERC and the industry.
Whether FERC chooses to initiate a formal rulemaking process remains uncertain. Stakeholders in the U.S. gas industry are watching closely to see how that policy takes shape, as it will define the path forward for important natural gas infrastructure projects.
Two Trends
Every natural-gas field in the world is unique.
Different gas resources—in North America and around the world—originate from different types of biomass, cooked under a variety of conditions. This results in variation in gas supplies from field to field in, among other things, the level of each hydrocarbon component in the gas stream.
Left unchecked, such differences can create operational problems for end-users. Gas with excessive non-methane hydrocarbons, such as ethane and butane, for example, can burn too hot in low-NOx burners, to the detriment of efficiency and environmental performance. Also heavy hydrocarbons—pentane and longer hydrocarbon chains (C5+)—can condense inside pipelines, sometimes accumulating in a "slug" of liquids that can suddenly "glug" through the pipe, with undesirable results for end-use equipment. This problem can be particularly acute at the local distribution company (LDC) citygate, where the pressure is reduced for distribution.
Historically, FERC-regulated interstate gas pipelines have had minimal provisions, if any, in their tariffs addressing gas quality and interchangeability. The standards usually were limited to maximum or minimum Btu criteria. However, two significant industry trends brought gas quality and interchangeability to the forefront of the industry and have resulted in major efforts to identify and specify in pipeline tariffs more detailed gas composition standards.
The first trend involves what the industry terms hydrocarbon liquid dropout. Historically, the heavier hydrocarbons in the natural gas stream had more value when extracted from the gas and sold in the liquids market. As natural-gas prices started to rise, however, companies chose not to strip out gas liquids because the comparatively low petroleum prices made C5+ hydrocarbons more valuable in the gas stream than they were as gas liquids. As a result, hydrocarbon liquid dropout issues have become more pressing since the mid-1990s, and increasing volumes of "wet" gas in the domestic supply have spurred efforts to tighten gas composition specifications in pipeline tariffs.
For example, in December 2005 a FERC administrative law judge issued an initial decision in favor of Natural Gas Pipeline Co. of America over a dispute lasting several years concerning "the appropriate permanent safe-harbor hydrocarbon dew point figure." The ALJ deferred, in this case, to the pipeline owner's judgment that hydrocarbon dropout should not occur until temperatures fall below 15 degrees F. 2
The second industry trend involves interchangeability and LNG. With rising natural gas prices, prospects for increased imports of LNG became a reality with the reactivation of the Elba Island, Ga., and Cove Point, Md., LNG terminals in 2000 and 2001, respectively. From early on, the industry was aware, however, that increasing imports of LNG could result in operational problems for LDCs, power generators, and industrial end-users because most natural gas around the world has a higher heating value than the U.S. gas stream. LDCs and end-users began voicing concern about the interchangeability of the hotter regasified LNG with their historical gas supplies in LNG terminal authorization proceedings at FERC.
The most notable example involves Cove Point, in which Washington Gas Light Co. (WGL), an LDC in the Washington, D.C., metropolitan area, protested the reactivation, citing concerns over the impact of LNG imported from foreign sources on its distribution system and end-use customers. To resolve the issue, the terminal operator and the three importers agreed to conduct extensive research and data collection in the Washington and Baltimore areas to determine the impact of different gas compositions on end-use equipment. The five parties reached a settlement and the extensive gas composition specifications that resulted from the research were incorporated into the LNG terminal's tariff on file with FERC.3
For LNG regasification terminals, hydrocarbon liquid dropout largely is irrelevant because when the natural gas is cooled and converted into LNG, the heavy C5+ hydrocarbons must be removed to avoid operational problems that would be caused by frozen liquids.
In one unusual case, however, WGL filed a protest in early November 2005 at FERC against the proposed Dominion Cove Point LNG facility expansion. The WGL filing claims heavy hydrocarbons in domestic pipeline gas actually caused seals in 40 year-old couplings in WGL's distribution system to swell slightly, and regasified LNG caused those seals to shrink slightly, contributing to their failure. To mitigate this alleged problem, WGL says it is installing equipment for injecting heavy hydrocarbons into the pipeline at WGL's largest gate station on the Dominion Cove Point pipeline. WGL has made these allegations despite the fact that the LNG imported to Cove Point has met the gas composition standards contained in the FERC-approved tariff. WGL's assertions have not yet withstood close scrutiny.
Indeed, Dominion Cove Point has accused WGL of proffering bad science to support its leak allegations, using WGL's own internal documentation to support its position that the problems are the result of WGL's infrastructure, not the regasified LNG. But irrespective of the merit of WGL's complaint, it added to the list of possible concerns that LDCs and end-users are raising about gas composition issues. The majority of gas composition issues, however, do not focus on dry gas, but rather on liquid drop out and Btu values.
To date, most of the LNG imported into the United States has originated from fields in Trinidad, producing gas with heating values comparable to domestic U.S. natural-gas supplies. Some cargoes, however, have originated elsewhere, and importers and terminal operators have several methods by which they can stabilize the heating value, including stripping additional hydrocarbons from the regasified LNG, adding nitrogen to cut the heat content, blending multiple sources of LNG within the LNG storage tank, and blending streams on pipelines. This has ensured regasified LNG enters the domestic U.S. gas stream without causing problems for end-users.
In the future, however, the increasing number of LNG facilities means there will be more and more high-Btu gas imported to the United States, as many of the proposed facilities are sponsored by the major oil and gas companies that have upstream liquefaction capacity in nations with higher Btu gas (see Figure 1, "A World of Difference: LNG & Btu Variations," p. 45). As a result, gas distributors and end-users are seeking assurance that "hot" gas from regasified LNG will not cause operational problems for their equipment. This potential problem is particularly important for low-NOx combustors on gas-fired power plants. At the same time, LNG project developers are reluctant to install capital equipment and make operational changes that might not be necessary.
One of the focal points now is the conflict between AES Corp., which is developing the Ocean Express LNG terminal in the Bahamas, and Florida Gas Transmission Co. (FGT), over a proposed interconnecting pipeline in the Sunshine state.4 FGT sought to impose conditions on its interconnection with the Ocean Express pipeline that AES says are unfair and unduly restrictive.
Further, in late June 2005, several Florida utilities intervened against the Cypress Pipeline Project, an expansion planned by El Paso Corp. subsidiary Southern Natural Gas Co. The project would allow Southern Natural to move regasified LNG from its Elba Island LNG facility near Savannah, Ga., into Florida via an FGT pipeline in Clay County. Utilities intervening in the case cited concerns that "an abrupt change in fuel composition could cause end-users … to experience decreased reliability, increased costs, and equipment safety issues." In addition, they cited WGL's allegations of leaks resulting from regasified LNG impacts on seals, and expressed concern over possible similar results on their distribution systems.5
These two cases came together at FERC in November 2005, when the commission decided in the Cypress Pipeline proceeding that interchangeability issues raised in that case "can be most appropriately resolved" in the AES Ocean Express v. FGT proceeding. In short, FERC is expected to require Southern Natural's Cypress Pipeline to meet specifications similar to those that emerge from the AES Ocean Express case.
At the time of publication, FERC's staff filed its brief in the AES proceeding urging the judge to implement various measures in the case. One recommendation is that FERC adopt the gas quality and interchangeability specifications proposed by FGT. Additionally, FERC's staff recommends that the judge delay the implementation of the new tariff specifications until 2007 so that there can be further testing and investigation to discover whether the increased quantities of regasified LNG coming into the FGT system will impact negatively LDC and end-use facilities, including a determination of necessary "mitigation measures." Finally, staff requests that the judge allocate costs amongst all pipeline shippers (LDCs, end-users, and the LNG importers), if mitigation measures are required. While the judge will rule independently of the staff brief, it is unclear to what extent the staff is anticipating, or informing, future commission approaches. It is also unclear what staff's position portends for WGL's complaint in the Cove Point expansion case.
Interchangeability Roadmap
While FERC has been very involved in gas quality and interchangeability matters, it is not the only entity considering the issues. The commission's individual terminal and pipeline proceedings and public meetings have occurred in a context of vigorous industry discussion, as well as government policy efforts.
In 2004, the Natural Gas Council (NGC)—an organization of executives representing numerous gas-industry stakeholder groups—convened two working groups to produce white papers, one focusing on interchangeability and the other on hydrocarbon liquid drop out.6 The white papers, published in February 2005, outlined general guidelines on quality and interchangeability, and urged the federal government to research the issues further and develop standards.
FERC addressed the white papers through its ongoing generic proceeding on gas quality and interchangeability.7 As part of testimony in that proceeding, the Natural Gas Supply Association (NGSA)—a group of gas producers and marketers—petitioned FERC to issue formal national standards largely reflecting the recommendations set forth in the NGC white papers. The petition sparked a furious debate among stakeholders about whether national standards are feasible, and if so, what they should require.
In the face of considerable disagreement among industry stakeholders, FERC sought help from the Department of Energy, requesting that the DOE take the lead role in researching gas quality and interchangeability. Accordingly, last summer DOE commissioned the National Energy Technology Laboratory (NETL) to conduct a comprehensive study of the issues.
The NETL study, when completed, will provide an important technical foundation for FERC's decision-making efforts going forward. Among other things, the study will examine the effects of non-homogenous gas supplies on end-use operations, including power plants. As such, NETL's analysis will help FERC as it considers conflicts over technical specifications in interstate pipeline tariffs.
Additionally, decisions in individual cases on FERC's current docket likely will establish regulatory precedents that might shed light on future cases. Whether and how the results of the NETL study will factor into these cases depends on timing. In the past, FERC has avoided delaying work while it waits for pending research, meaning it might rule on current cases before it has the benefit of NETL's analysis. Thus any precedents then will need to be interpreted in the context of a changing technical framework.
Resolving Uncertainties
As gas supplies from new sources, including LNG, become increasingly important to meet growing U.S. demand, FERC's proceedings and the NETL study will establish an important federal road map for resolving gas composition issues equitably and facilitating the development of important supply infrastructure, while at the same time ensuring the safe operations of the natural gas pipeline grid.
Beyond that, responsibility for determining whether to create a formal set of standards rests on FERC's shoulders. FERC faces significant pressure to maintain its historic approach to resolving such issues on a case-by-base basis. Given continued geographic variations in terms of pipeline gas composition and dominant market applications, FERC likely will resist forcing national standards. Instead, the commission seems more likely to issue a broad set of gas composition guidelines drawn from the NGC white papers, the forthcoming NETL study, and findings in such cases as AES v. FGT.
It is likely, however, that with the ever-increasing U.S. demand for natural gas, those LNG suppliers that have upstream assets and are participating in liquefaction projects will take into account the fact that the U.S. gas stream is cooler than most foreign sources. In addition, because of the capital investment already committed to liquefaction and regasification projects, it also is likely that the importers will take necessary measures to meet reasonable gas composition standards. Importers have significant incentives to import gas that meets tariff specifications. While most in the industry do not support a one-size-fits-all solution, all agree that certainty is required, whether that certainty is on a pipeline-by-pipeline basis or established regionally.
As Commissioner Kelly predicted, gas composition issues have risen to become a significant hurdle for the industry. Resolving these challenges will not be easy, requiring all stakeholders to apply a thoughtful approach to understanding the issues. Conflicts might occur before those issues are resolved, but eventually agreements will be reached that allow projects to move forward.
Such progress serves the interests of virtually all stakeholders. After all, despite the diverse perspectives of various players in the natural-gas industry, one goal remains common: to ensure a safe and stable natural-gas industry for the future with adequate supply to meet consumer demand.
Endnotes:
1. "Stakeholders Call for Renewed Negotiating Effort on Gas Quality, Interchangeability," Inside FERC, Nov. 14, 2005.
2. Natural Gas Pipeline Company of America, "Initial Decision," Docket No. RP01-503-002 and -003, (issued Dec. 20, 2005).
3. Cove Point LNG Limited Partnership, 102 FERC ¶ 61,227 (2003).
4. AES Ocean Express v. Florida Gas Transmission, Docket No. RP04- 249-002.
5. FERC v. Southern Natural Gas Co., Docket No. CP05-388-000.
6. Natural Gas Council+, "White Paper on Liquid Hydrocarbon Drop Out in Natural Gas Infrastructure," and "White Paper on Natural Gas Interchangeability and Non-Combustion End Use" (Feb. 28, 2005).
7. Docket No. PL04-3-000.