Deck:
Interchangeability issues threaten to delay vitally needed LNG projects.
Author Bio:
Jacob Dweck is a founder and principal of the LNG Solutions Group, providing comprehensive services to LNG stakeholders in North America, and chair of the LNG Group at Sutherland Asbill & Brennan LLP. David Wochner practices in the Energy Group at Sutherland. Contact Dweck at jacob.dweck@sablaw.com and Wochner at david.wochner@sablaw.com.
Interchangeability issues threaten to delay vitally needed LNG projects.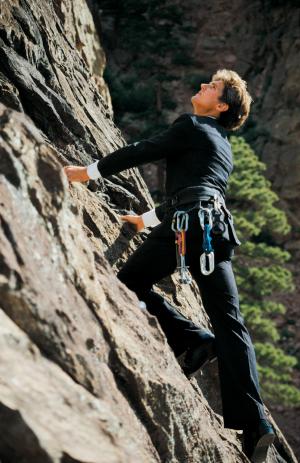 Federal Energy Regulatory Commission (FERC) Commissioner Suedeen Kelly predicted two years ago that gas composition standards would become a significant regulatory issue for the U.S. natural-gas industry. Her words were prescient, as gas from numerous new sources—including coal-bed methane, waste gas, and imports via pipelines and LNG tankers—have faced legal challenges and regulatory uncertainties over gas composition specifications. And as Kelly foresaw, these pressures notably are evident in the liquefied natural gas (LNG) industry.
"Each pending and proposed request to authorize additional LNG import facilities will require the commission to focus on the interchangeability issue," she said in a February 2004 speech.
Gas composition questions are technical but also straightforward in nature. Nonetheless, not until the last few years was there a concerted effort to address these issues within the existing regulatory framework.
Such uncertainties are anything but welcome in an industry that will face supply disruptions and volatile prices within just a few years. The post-Katrina supply crisis that drove gas prices to more than $14/MMBtu provides some preview of what is to come if supplies fall short. Even after mild winter weather allowed natural gas prices to settle back down in January, they remained in the $8 range, demonstrating that gas supply margins are uncomfortably tight, as they have been since early 2002. These conditions only can worsen as gas demand grows.
LNG regasification projects will help ease supply pressures as soon as they begin receiving LNG shipments. FERC has issued authorizations for 10 LNG regasification projects, including expansions of existing facilities, representing approximately 13 billion cubic feet of gas import capacity. However, progress is being slowed somewhat by the emergence of gas composition issues in federal regulatory proceedings. At least three LNG receiving terminals and pipelines, representing 7 billion cubic feet of new gas capacity for the U.S. market, have encountered legal hurdles over Btu values and certain composition issues. And in the face of these uncertainties, at least one LNG producer reportedly has suspended plans to import LNG from Nigeria into this country, pending resolution of gas composition disputes. 1
To the degree such uncertainty constrains U.S. access to the broadest possible global market, it potentially constrains the supply side of the commodity equation. In the face of these uncertainties, however, regulatory and legal processes are moving forward that eventually will bring greater clarity to the situation.
Since 2003, FERC has hosted at least three public meetings and technical conferences on gas quality and interchangeability, and it has considered a generic rulemaking process to determine whether and how federal standards might serve to stabilize the gas stream, while also fostering increased supply. Last summer, FERC asked the Department of Energy to take the