To the Editor: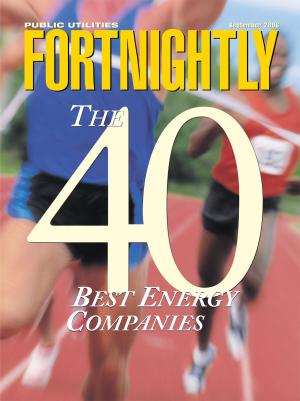 I enjoyed reading "Baby Boom Blues" (July 2006). What amazes me is although there is a great need it seems the only people who see the need are the utility companies themselves. The general public and the government are totally unaware of the critical situation this could be if we don't do something about it. Almost all people take electricity for granted, but when the lights go off and national security is an issue, it will open their eyes to the critical need our companies have.
David Powell, Southeast Lineman Training Center,Trenton, Ga.
To the Editor:
Even the "cloudy" outlook for BPL reported in your article "A Hard Look at BPL: Utilities Speak Out" (April 2006) is overly optimistic.
Thanks to the FCC report, High-Speed Services for Internet Access: Status as of June 30, 2005, we now know that the total number of BPL lines for the entire country cannot be more than about 4,000. This includes Cinergy's Cincinnati deployment, which is far and away the most successful in the country but for which customer data has never been released. The Manassas, Va., deployment, which is the only other significant commercial deployment in the country, is hopelessly mired in an unsolvable radio interference problem with multiple pending FCC complaints.
As the national association for Amateur Radio, the ARRL shares Con Ed's view that BPL has "credibility issues." Specifically, the Ambient deployment on Con Ed's lines in Briarcliff Manor, N.Y., is a source of ongoing and thoroughly documented radio spectrum pollution for which Ambient has no solution but to deny it exists. See http://www.arrl.org/news/stories/2006/04/03/100/?nc=1 and http://www.arrl.org/news/stories/2006/02/02/3/?nc=1. Recordings of actual interference from BPL can be heard at http://www.arrl.org/ tis/info/HTML/plc/aud-vid.html.
While the ARRL has no objection to BPL deployments that are unlikely to cause harmful interference to radio communication, such as Motorola's Powerline LV system, other systems such as Main.net's in Manassas and Ambient's in Briarcliff Manor (among others) have proved to be impossibly problematic. Since BPL has an absolute obligation to avoid harmful interference to licensed radio services, any utility considering BPL should include the potential cost of interference elimination—including the possibility that the system might have to be shut down entirely—in its analysis.
David Sumner, CEO, ARRL – The National Association for Amateur Radio