New Opportunities: Pacific Gas and Electric Co. elected Bill Harper as vice president of strategic sourcing and operations support, effective Aug. 21. Harper previously was vice president and chief procurement officer for Toronto-based Rogers Commu- nications Inc.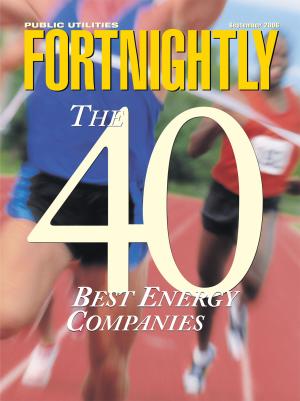 Piedmont Natural Gas announced the hiring of Judy Z. Mayo to the position of deputy general counsel at Piedmont. Mayo will assume her new role at Piedmont effective Aug. 15. Before joining Piedmont, Mayo was the associate general counsel for Duke Energy and was corporate counsel for United Dominion Industries.
ITC Holdings Corp. announced that Bennett Stewart has been appointed to the ITC Holdings board of directors. He also will serve on the company's audit committee. A founding partner with Joel Stern of Stern Stewart & Co., a global management consulting firm, Stewart also currently serves as CEO of EVA Dimensions, a firm he formed in March 2006 to acquire and manage the valuation modeling and investment research and funds management services of Stern Stewart & Co.
Cleco Corp. announced that Jeffrey W. Hall has been named senior vice president, governmental affairs, and chief diversity officer. Hall, 54, has worked 25 years at Cleco, most recently as vice president of governmental and community affairs. He previously served as vice president of customer service and vice president of retail energy services for Cleco's regulated utility.
ALLETE Inc. announced that Kathleen Brekken has rejoined its board of directors. Brekken, 57, is a retired business executive from Cannon Falls, Minn. For nearly 20 years, Brekken was president and CEO of Midwest of Cannon Falls, retiring in 2003. She served on the ALLETE Inc. board of directors from 1997 to 2003.
Progress Energy's board of directors elected Alfred (Fred) C. TollisonJr. to the board. Tollison recently retired as chairman of the board of directors of the Institute of Nuclear Power Operations (INPO) in Atlanta. Tollison fills one of the vacancies created by the recent retirements of Charles W. Coker and William O. McCoy and the departure of Peter S. Rummell from Progress Energy's board of directors. Tollison will stand for re-election by Progress Energy shareholders in 2007.
Retired: John P. Mathis, vice president and associate general counsel for regulatory affairs, retired from Edison Mission Group. Chris Foley, director and counsel, will handle Mathis' responsibilities until a replacement is found. Mathis joined EMG in August 2000.
Gary Gibson, president and CEO of Southwestern Public Service Co., an Xcel Energy company, announced his plans to retire on Nov. 30, 2006. The SPS board of directors has elected David L. Eves CEO of the company. Gibson will continue as president of SPS until his retirement.
Entergy Corp. announced that its board of directors has elected CEO J. Wayne Leonard to the additional position of chairman, effective Aug. 1, 2006, following the retirement of Robert v.d. Luft, Entergy's non-executive chairman. During 2005, Luft reached the mandatory retirement age for board members to stand for re-election as specified in the guidelines; he continued to serve as chairman for the past three months at the request of the board.