Deck:
The intelligent-grid vision is becoming clearer as utilities take incremental steps toward a brighter future.
Author Bio:
Michael T. Burr is Public Utilities Fortnightly's editor-at-large. E-mail him at burr@pur.com.
The intelligent-grid vision is becoming clearer as utilities take incremental steps toward a brighter future.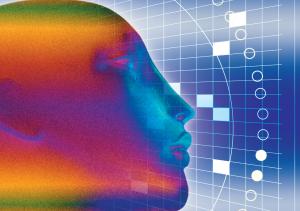 "When the intelligent grid gets built, will anyone notice?"
Don Von Dollen, EPRI's IntelliGrid program manager, is only partly joking when he asks this question. Of course utilities will notice the benefits that come from greater intelligence in the power-distribution network—better diagnostics, greater reliability, more efficient use of assets, improved customer service, and greater control over load patterns.
At the same time, however, these advancements generally are occurring in small steps rather than giant leaps. Very few utilities will flip a switch and wake up the intelligent grid, like a mundane version of HAL from 2001: A Space Odyssey . That's because grid intelligence does not emerge from a single rollout of revolutionary technology, but from strategic planning and targeted investments—a substation here, a metering project there—all aimed at a long-term vision.
"The book value of U.S. T&D assets is something like $400 billion," Von Dollen observes. "That huge investment will not be transformed, but will evolve through incremental investments that knit together this new intelligent infrastructure, with communications networks and embedded processing."
And there's the rub for the intelligent grid.
Historically, U.S. utilities have tended to focus their business strategies on large capital investments, such as power plants and high-voltage transmission lines. And those investments have prioritized mature technologies with well-proven benefits—because that's what regulators and investors demand of investor-owned utilities, particularly in the back-to-basics era.
The smart grid, however, is somewhat trickier to define, and offers different benefits for utilities depending on their operational systems, market structures, and load profiles. It never has been implemented on a large scale by any utility in North America, so it can hardly be called a mature technology—even though most of the hardware behind it is relatively well proven. Building the intelligent grid will require less technical innovation than it does strategic innovation—a characteristic not typically ascribed to U.S.-regulated utilities.
"To try something as revolutionary as the smart grid, the utility culture needs to change from one that is risk averse to one that accepts cutting-edge technology and focuses on innovation," says Michael Lamb, executive director of Xcel Energy's Utility Innovations project in Minneapolis. "It is very important to change the utility culture."
By necessity if not by choice, that change already has begun.
Recent policy developments are forcing a cultural shift at many utilities. The Energy Policy Act of 2005 and other policy trends are driving the industry to focus on improving reliability, increasing efficiency, and giving customers more control over their energy consumption. With these drivers, the journey toward grid intelligence seems less like a futuristic sci-fi odyssey, and more like the prudent next step for the U.S. utility industry.
Not all utilities will take that step in exactly the same way, but as the experiences of Southern California Edison, CenterPoint Energy, and Xcel Energy attest, they all lead toward a brighter future for the U.S. electric power system.
"Smart utilities