Deck:
Will the environmental lobby be even-handed with utilities?
They were heralded as "landmark" or "watershed" moments in the industry—a series of deals completed during the last few months in which utilities sat down and negotiated with environmentalists on coal-plant development.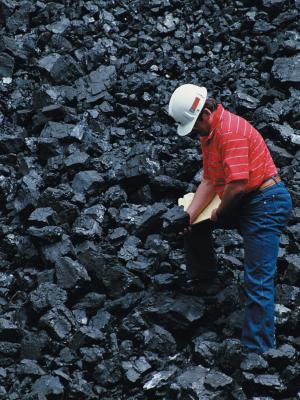 While many in the industry had hoped this was the start of a positive new trend, some environmentalists have double-dealt across state lines, arguing against coal plants in one state and then negotiating for their development in the other.
Utilities may be hard pressed to agree to these deals if environmentalists don't play straight. The question is whether environmental groups that were completely opposed to coal plants will be able to maintain a pragmatic approach (as in recent deals) or the more extremist nature of some of these groups will resurface.
Take the Sierra Club. The environmental group fought TXU's plan to build 11 coal plants tooth-and-nail, even as the governor of Texas and the CEO of the utility emphasized the need for such plants to meet the state's power-reliability needs at low cost.
"This will create enough capacity to meet Texas' needs to 2015," said TXU CEO John Wilder last year. "Texans want ample generation supply, access to lower electric prices, and better air quality, and TXU will deliver all three."
In fact, the Sierra Club was part of a coalition of environmental groups that sponsored the Clean Sky Coalition, which took out full-page ads in the Wall Street Journal, Roll Call, and in Texas newspapers featuring faces of beautiful people smeared in coal dust.
As everyone probably now knows, that fight was settled by the proposed buyout of TXU by Kohlberg Kravis Roberts & Co. and the Texas Pacific Group, in which the Texas utility agreed to abandon plans to build 8 of 11 coal plants and commit to a broad menu of environmental measures.
But while the Sierra Club fought the coal plants in Texas, the environmental group took a decidedly different tack in Missouri. Perhaps emboldened by the success of the KKR-TXU deal, it decided to negotiate. Kansas City Power & Light announced a deal with the Sierra Club and other environmentalists to pursue offsets for all the global-warming emissions associated with its new coal plant through significant investments in energy efficiency and renewable energy, and promises to cut pollution from its existing plants. Meanwhile, Duke Energy struck a similar deal with regulators should it move forward on its proposed Cliffside coal plant (see "Power Plant Development: Raising the Stakes").
Interestingly, the agreement between KCP&L and the Sierra Club settled a rather nasty dispute between the two. For the past year, the Sierra Club alleged Clean Air Act violations at KCP&L's Iatan 1 power plant as part of its appeal of the Iatan 2 power plant.
Furthermore, earlier this year, the environmental group won an appeals court victory in its opposition to construction of KCP&L's new 850-MW coal-fired power plant near Weston. The Missouri Court of Appeals for the Western District had reversed an action by the Missouri Public Service Commission on Aug. 23, 2005, approving KCP&L's plan for building the plant (Iatan 2).
At the time, Melissa Hope, a spokeswoman for Missouri Sierra Club, said in a release: "KCP&L tried to do something outside of the public process to gain approval to build an expensive and dirty coal-burning power plant." Spoken like the die-hard environmentalists that we all used to know. Have they really changed their stripes?
Asked whether the agreement between KCP&L and the Sierra Club could prevent another environmental group from coming along and reinstating the legal challenges to its coal plant, a spokesman for KCP&L said the agreement does not prevent similar challenges. So, we'll see.
Coal and Nuclear is Not an Option
The Raleigh News & Observer carried a story recently about how opponents to Duke Energy's coal plant contended that the utility could meet future demand with energy-efficiency and alternative-energy solutions.
That's a ridiculous claim. Energy Information Administration (EIA) estimates of future power demand, and a recent MIT study, show that coal will be a significant part of the supply mix under any scenario.
Another preposterous claim is that the industry might avoid building nuclear by building more renewable technologies. Just listen to John G. Rice, vice chairman of General Electric, who spoke at CERAweek 2007 earlier this year:
"Nuclear has to be a part of the equation. If you think about the U.S. just over the next 40 or 45 years, most of the plants that exist today will run to the end of their useful life and have to be decommissioned, which brings somewhere around 100 GW offline," he said.
"Some people would like to think that wind can take up the slack. Well, it simply can't take up the slack. You would need somewhere around 150,000 to 170,000 wind turbines to fill all the demand left from nuclear. At 50 acres a copy, which is roughly the amount of space that you need to put a wind turbine in, you are talking about the land the size of seven states of Rhode Island. So, the fact of the matter is that you are not going to see a world without nuclear and see that slack taken up by wind," he says.
Rice calculates a need of more than just one or two plants to be started in the United States. He says one or two nuke plants should be started every year for the next 20 or 30 years, "or you are going to have a problem."
Coal remains significant in any scenario, he says. "Just over 50 percent of the U.S. power generation comes from coal. And that is a lot higher in China and India, for example. You can't imagine how those countries can accomplish their goals without coal. We and others are working on technologies around coal gasification. They are very promising. They are technically viable. They are still more expensive than they need to be. And the cost has to come down before they can become widespread," Rice declared.
"Anybody that suggests we have seen the last pulverized-coal plant in the U.S. doesn't make a lot of sense. [In the] short term, we have a need for pulverized-coal plants."
Will environmentalists come to understand fully the challenges that the industry faces in meeting future demand?
In this special Fortnightly, we discuss the issues that are making power-plant development more costly and, as a result, more risky. Will the industry be able to bring the power to the people? The answer will be defined by those utilities willing to take the financial risks and to collaborate with environmentalists. And, finally, whether new realities will allow such changes.