Deck:
Tackling climate change is a monumental challenge. Power-company CEOs discuss long-range plans for a climate-friendly energy economy.
Author Bio:
Michael Burr is editor at large at Public Utilities Fortnightly .
Tackling climate change is a monumental challenge. Power-company CEOs discuss long-range plans for a climate-friendly energy economy.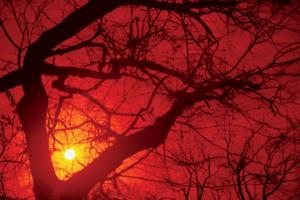 When the Edison Electric Institute (EEI) and Electric Power Supply Association (EPSA) both announced new climate-change policy principles in early 2007, they signaled the U.S. power industry was going through a dramatic climate shift of its own.
Rather than emphasizing voluntary efforts to reduce emissions of greenhouse gases (GHG), as past policies did, the new climate policies focus on regulatory actions that encourage technology R&D and reward companies for investing in those new technologies.
These new policies demonstrate that U.S. power companies expect carbon constraints to become mandatory in the foreseeable future, probably before the end of the decade. And rather than fighting a losing battle against a rising policy current, they are trying to direct that current in ways their stakeholders can accept—and even support.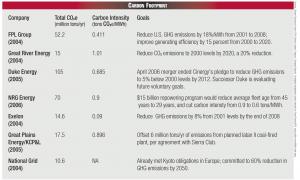 This change in thinking also confirms what analysts and consultants have been saying—that carbon constraints can represent a major business opportunity for the electric-power industry, as efficiency and conservation become core value propositions for companies that traditionally have been rewarded for building capacity and selling volume.
"If we get the right regulatory treatment, energy efficiency is the lowest-risk strategy we could follow," says Michael Chesser, chairman and CEO of Great Plains Energy, parent company for Kansas City Power & Light (KCPL). "As it gets put into rate base, it will provide a steady stream of earnings and will improve our image and our relationship with the customer."
However, not all companies agree on the "right treatment." Integrated utilities that rely heavily on coal will face different challenges from those of retail transmission and distribution (T&D) companies. Independent generators will face different risks from those of IOUs and public-power utilities.
Nevertheless, despite a diverse set of ownership structures and business interests, the electric power industry will be expected to achieve at least one-third of America's required GHG reductions in the coming decades.
"To me this is the definitive business issue of our generation—and in fact a series of generations," says David Crane, CEO of power generator NRG Energy in Princeton, N.J. "Nothing like this has come along since the paradigm shift in workplace safety at the beginning of the 1900s. The importance of GHG regulation should not be underestimated."
Utilities Under Fire
Not all executives at U.S. power companies agree about the predictions of climate scientists, or about the chance of reversing global warming by reducing GHG emissions. But most of them do agree, at least in principle, that only mandatory constraints will spur the investments and behavioral changes necessary to dramatically cut GHG emissions.
"National GHG regulations will bring certainty the industry currently lacks," says David Saggau, CEO of Great River Energy, a G&T cooperative based in Elk River, Minn. "It gets difficult to do resource modeling for assets that will last 50 years when you don't know what GHG regulation will look like. A national carbon tax or cap-and-trade program will give us real