Deck:
How new market-based regulations fit with today's programs.
Author Bio:
Sam Napolitano is director of the EPA's Clean Air Markets Division. Beth Murray , Mary Shellabarger , and Sam Waltzer are senior staff in the division leading the CAIR and CAMR Implementation Team. Melanie LaCount is a senior advisor on communications and policy, and James O. Lee is a communications specialist. All of the authors can be reached via email at lastname.firstname@epa.gov.
How new market-based regulations fit with today's programs.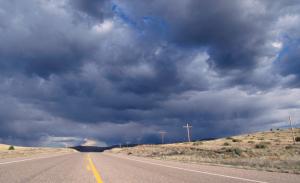 The nationwide cap-and-trade program to reduce sulfur dioxide (SO 2) emissions from the power sector under the Acid Rain Program has earned widespread acclaim through dramatic SO 2 emission reductions, far-ranging environmental and human health benefits, and far lower-than-expected costs. The similarly-modeled program to reduce ozone season nitrogen oxide (NO X) emissions in the eastern United States, the NO X Budget Trading Program, has achieved comparable success on a regional scale (see sidebar "Emissions Trading: In the Beginning,") .
These programs serve as the model for the next generation of regulations controlling emissions from the power sector—the Clean Air Interstate Rule (CAIR) and the Clean Air Mercury Rule (CAMR). Under CAIR and CAMR, four new trading programs will begin in 2009 and 2010. More than 300 units will be facing federal SO 2 and NO X requirements for the first time under CAIR, and all of the approximately 1,300 units under CAMR will face their first federal mercury requirements.
Emissions monitoring and reporting requirements are the leading edge of both of these programs: NO X monitoring and reporting begins in 2008 for all units, and SO 2 and mercury monitoring and reporting begins in 2009.
A great deal of implementation-related activity is already underway. Many states have submitted CAIR and CAMR state plans. The power sector has begun actively installing pollution controls and making other compliance preparations, and the SO 2 allowance market already has begun responding to anticipated changes under CAIR.
The Clean Air Visibility Rule (CAVR) also plays into these plans, but on a longer time horizon, with impact on a broader range of sources.
What do these three programs require of the power sector, and where are we on the road to implementation? Figure 1 provides an implementation timeline.
The Clean Air Interstate Rule
Building on the Acid Rain and NO X Budget Trading programs, EPA finalized CAIR in 2005, requiring further reductions in 28 Eastern states and the District of Columbia. CAIR will reduce region-wide SO 2 by approximately 70 percent and NO X by approximately 60 percent from 2003 levels to prevent significant contribution to nonattainment in downwind ozone and PM2.5 nonattainment areas. CAIR includes emissions budgets for each jurisdiction based on application of highly cost-effective controls to fossil fuel-fired electric generating units in model cap-and-trade programs with two phases of reductions. However, states have discretion in deciding which sources to control to meet the budget, and whether to participate in the federally run cap-and-trade programs delineated in the model rules.
To address their contribution to unhealthy levels of fine