Author Bio:
Andy Dunn advises energy companies on risk management, pricing, and portfolio-optimization issues.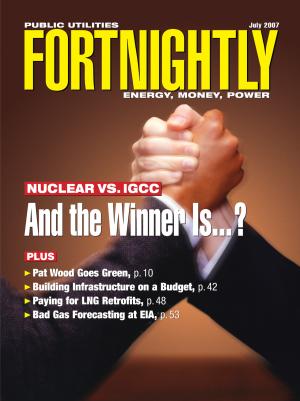 The Sarbanes-Oxley Act has cost public companies millions, if not billions, of dollars in extra costs since the epic corporate meltdowns in 2000 and 2001. It has required a great deal of time and effort in the implementation of internal controls and processes in the hopes that these steps would prevent the high profile abuses of Enron and other companies. Energy trading, in particular, has been criticized highly for its abuses.
Before Sarbanes-Oxley, mark-to-market (MtM) processes included procedures that aggregated trader input and external market data in the forward curve-building process. However, the instances where traders took advantage of their position in the market to influence prices have created an environment where all trader insight is suspect. Sarbanes-Oxley rules and the audit firms have encouraged organizations to build processes for forward curve-building and MtM that circumvent trader insight altogether. Extensive controls and processes around data gathering, storage, and processing have occurred in this controlled environment.
Worth It?
There is an endless debate around whether this law has had a positive or negative impact on public companies. Certainly, the emphasis on proper controls and processes needed to be addressed after so many well-respected companies were caught abusing the existing system. But, one must ask: What is the total cost of Sarbanes-Oxley, and is it worth it?
A recent survey issued by Financial Executives International (FEI) quantifies some of these costs. The respondents of their survey (172 "accelerate filers," companies with market capitalizations of over $75 million) indicated that they spent an average of $2.9 million on Sarbanes-Oxley in 2006, which was a decrease from $3.8 million and $4.5 million in 2005 and 2004, respectively. At the same time, average financial statement audit fees increased from $4.1 million to $4.4 million from 2005 to 2006.
Those numbers appear surprising, necessitating a closer look at the energy trading sector. These organizations typically take on additional risk through gas and power trading and are therefore susceptible to the spectacular derivative trading debacles that make for good news reporting.
It turns out that the largest energy merchants have had to double the fees paid to their financial statement auditor since 2001. Table 1 shows the annual audit fees paid by 25 of the largest investor-owned utilities and natural-gas traders increased from $5.4 million to $10.7 million between 2001 and 2006.
In general, professional service fees are only one portion of the total cost of supporting Sarbanes-Oxley. Internal staff time can be as significant as the external costs. The FEI survey addresses this fact. It notes that internal costs amount to 31 percent of the total cost of compliance (including audit fees). We can use these proportions to add nearly $5 million of implied internal costs to the documented audit fees to estimate the average annual cost for Sarbanes-Oxley at $15.5 million per year for the typical energy trader.
While these costs are significant, a potentially higher cost is embedded in how the typical integrated energy merchant has had to