Deck:
An expiring 40-year-old contract rocks the Pacific AC Intertie.
Author Bio:
Bruce W. Radford is editor-in-chief for Public Utilities Fortnightly .
An expiring 40-year-old contract rocks the Pacific AC Intertie.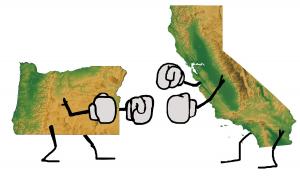 In August 1967, with the "Summer of Love" in full swing, the utility we now know as PacifiCorp agreed to lease all its capacity on a major North-South transmission line to the San Francisco utility, Pacific Gas & Electric Co. (PG&E), for the fixed annual rent of $475,000.
Today, after 40 years, with that rate now way below market, PacifiCorp believes it is high time to share the love.
Three months ago, PacifiCorp filed a notice at the Federal Energy Regulatory Commission (FERC) to inform FERC, PG&E, and the state of California that it would not renew the contract upon its long-anticipated expiration date of July 31, 2007. Instead, it would take back full ownership of its transmission-line rights and sell the available capacity into the open market under its own tariff at today's going rate. ( See, FERC Docket No. ER07-882, filed May 9, 2007 .)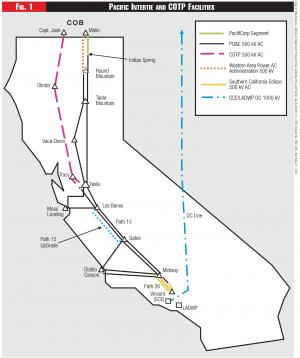 But there's a problem. It's called rate shock. According to Lanette Kozlowski, manager of tariffs and regulation in PG&E's department of electric transmission rates, who has studied PacifiCorp's Open Access Transmission Tariff (OATT) currently on file at FERC, this new rate could run as high as $68 million per year. That makes for a 14,300 percent increase, according to her calculations, as against the 1967 contract rate that PG&E has been paying. And this increase would come in the form of an additional pancaked transmission charge. Market participants exporting power from the Pacific Northwest and California could no longer pay just one grid-access charge from Malin, Ore., to reach Southern California.
And that's not all. Because of escape clauses contained in other related contracts and legal settlements ironed out over years (most recently in a key 2004 FERC decision), PacifiCorp's notice throws the entire regional transmission grid into chaos. Like a train of falling dominoes, PacifiCorp's decision not to renew the 40-year-old, below-market contract will "undo" a broad package of longstanding and interlocking agreements on grid operating protocols for Northern California and the Pacific Northwest.
Heretofore, the California Independent System Operator (Cal-ISO) has managed operations on the PacifiCorp line, a 47-mile, 500-kV segment that runs south from Oregon into California, where it joins a matching 47-mile segment owned by PG&E. This 94-mile line ("P"), plus a second and parallel 94-mile, 500-kV line ("W") owned by the Western Area Power Administration (WAPA), together form the Pacific AC Intertie (PACI—known as PACI-P and PACI-W), running between the Malin (Oregon) and Round Mountain (California) substations.
In fact, the Cal-ISO serves as path operator for the entire California- Oregon Intertie (COI), also known as "Path 66," which provides 4,800 MW of rated transfer capacity in a north- to-south direction (somewhat less from south to north.)
The COI includes not only the entire PACI, but also the California-Oregon Transmission Project (COTP)—a third and much longer 500-kV line completed in the early 1990s. Moreover, in its role as path operator, the Cal-ISO works closely with the Bonneville Power Administration