Deck:
Regulators use rate cases to craft incentives for capital spending.
Author Bio:
Phillip Cross is legal editor of Public Utilities Fortnightly . Contact him at pcross@pur.com.
Regulators use rate cases to craft incentives for capital spending.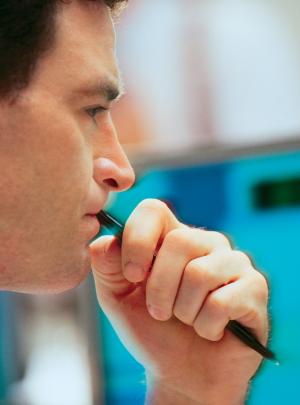 A new trend has evolved in utility rate cases. In the past year, state utility regulators have begun tailoring return-on-equity (ROE) rate allowance to encourage utilities to build infrastructure.
Traditional ROE analysis focuses on the utility's ability to attract sufficient capital to make the investments necessary for providing adequate service. Generally speaking, rate regulators leave the timing and choice of such investment to utility managers. But some current cases show an increasing willingness to give managers an earnings incentive to pursue preferred investments.
Federal regulators have made some high-profile moves in this direction in recent years. FERC recently ruled an investment by an electric utility in a transmission expansion project for Western Pennsylvania is eligible for significant levels of ROE incentives. 1 In that case, the commission found Duquesne Light Co. was under no absolute mandate to make the upgrades and had voluntarily chosen to invest in an important reliability project that would benefit consumers.
The ruling allows Duquesne to earn returns as high as 13.8 percent on the investment. A look at the company's returns reported this year indicates what a good deal this is for investors.
The idea the ROE allowance might be adjusted to make sure utilities can attract adequate capital is not new to state regulators. This year, however, several states have looked beyond the traditional base-rate proceeding to exploit the ROE component of regulated rates as a tool to improve energy system reliability and efficiency. A recent resource-planning case involving Nevada's electric utilities provides an example. 2 (The proceeding wasn't a rate case [and therefore does not appear in the accompanying chart], but rather an integrated resource planning (IRP) proceeding.)
According to the Nevada Public Service Commission (PSC), the state faces a number of challenges in meeting its long-term electricity needs. The PSC says the state's major utilities have forecasted a need for significant new power supply, with a real possibility of shortages in the near term. Additionally, the utilities rely on purchased power to meet a large part of their load requirements. After reviewing the utilities' preferred resource plans, the commission concluded the public would gain maximum benefit if the utilities build and own a new large power plant.
The Nevada PSC also identified a clean-coal option as the best choice for the state's consumers, rather than relying on a gas-fired power plant that would be cheaper to build, but often more expensive to run. The commission said the utilities should be encouraged to invest in more renewable energy to add needed diversity to the generation mix.
To make this happen, the PSC granted Nevada Power Co. and Sierra Pacific Power Co. several "equity adders" ranging from 0.125 percent to 0.25 percent for hitting or exceeding solar and non-solar renewable targets, as well as for completing the requested clean-coal plant by 2012.
Decoupling Dance
Estimating an appropriate rate of return on equity for utility investors is a fundamental