Deck:
Oracle's software guru Guerry Waters eats and breathes the new infrastructure.
Author Bio:
Bruce W. Radford is publisher of Public Utilities Fortnightly .
Oracle's software guru Guerry Waters eats and breathes the new infrastructure.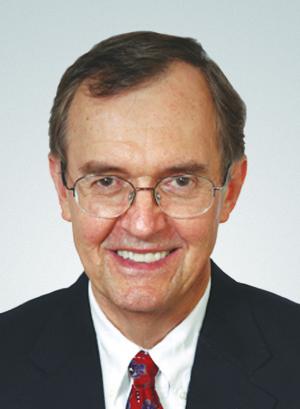 How does a self-described computer nerd find himself on the forefront of the battle against climate change? First, start with years of utility experience at Southern Co., including stints as chief technology officer and director of technology strategy and engineering. Second, add in considerable expertise in global information technology strategy, organization, architecture, and business-driven IT solutions. Finally, introduce an interest in meter data management (MDM) and associated utility software applications. What you get is one of the country's leading gurus on smart-meter technology—a business sector with huge potential for addressing today's environmental problems.
Could the utility meter of the future include a soup-to-nuts readout on your personal carbon emissions? Stay tuned.
Fortnightly: You're a baby boomer, right? Doesn't that make you an unlikely sort of person to be an expert in utility-software applications?
Waters: Then I must be an anomaly, because I eat and breathe the stuff.
PUF: That makes you a computer nerd?
Waters: Pretty darn close. I don't quite put myself in the pocket-protector category, since I'm mainly in the strategy area now. I'm long past my days of doing coding.
Fortnightly: You deal with utility IT managers. Are they boomers too, or younger Gen-X and Gen-Y guys? How do generational differences affect their business perspectives?
Waters: Good question. In fact, it's a smattering. Some are very experienced with the utility industry, and yet some also are new to the industry. But I've found, for whatever reason, that we relate with each other very well.
And we're learning, when we send our people out to call on the utility industry, that a lot of the executives now, and even much of middle management, may have come from financial services, or retail, or other industry segments.
There's also a little different view now about how customer service should be provided. That has changed, perhaps due in part to the Internet and dot-com companies, like Amazon, which have learned to create a new customer experience, one that emphasizes an immediate response to solving customer problems.
Fortnightly: How is the battle evolving between telephone call centers and self-service Internet solutions? Can one technology at last declare victory over the other?
Waters: No. I think there still will be a need for call centers to handle very specialized issues that may arise. And of course not everyone is comfortable with iPods and such other new devices that utilities are adopting now to help customers do any number of things— to check the status of your bill, or whatever.
Fortnightly: Cell phones will become something that is part Internet and part call center?
Waters: Exactly. It could be your cell phone, or it could be a pseudo-cellphone, like your iPod, which also provides that capability, or even your PC.
Fortnightly: Some people say software lead time is a big problem with utility IT. Because utilities are litigious, and regulators are flip-flopping, you're always looking at a