Deck:
Process changes prepare ComEd to recover quickly from disastrous storm and flood.
Author Bio:
Greg Kiraly is ComEd vice president of Distribution System Operations, and served as one of the company's primary emergency response directors during the August 2007 storm. ComEd is based in Chicago and provides service to approximately 3.8 million customers across Northern Illinois.
Process changes prepare ComEd to recover quickly from disastrous storm and flood.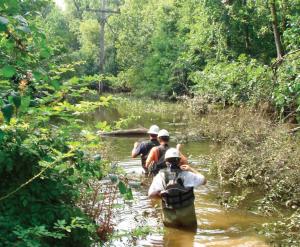 The most severe storm of the last 10 years hit the Chicago area on Aug. 23 and 24, 2007. A combination of major flooding, 80,000 lightning strikes, and winds up to 100 miles per hour left 634,000 of Commonwealth Edison's 3.8 million customers without power. Six counties were declared federal disaster areas.
"The storm system was so massive it took 12 hours to clear our territory and locked out [or tripped] 400 main feeder circuits," says ComEd President and Chief Operating Officer J. Barry Mitchell. "At one point, a tornado warning even required us to evacuate our central command center."
Despite the storm's severity, ComEd restored power to 75 percent of affected customers within one day. Further, 90 percent were restored within two days, and all were back online five days after the outage began.
Credit for this fast response extended throughout the company. Less apparent to customers were the significant procedural enhancements ComEd developed long before the storm of the decade appeared on weather radars.
Double-Teaming Storms
ComEd's effort to improve storm-response procedures occurred in two stages. The first began three years ago when ComEd undertook significant changes to reduce the duration of storm-related outages. Second, a sizable storm in October 2006 left the utility better prepared to respond when an even larger storm arrived only 10 months later.
To put these improvements in perspective, in 2003 and 2004 ComEd's average length of an outage during typical storm situations (known as "storm CAIDI") was 254 and 230 minutes, respectively. However, by the time of the August 2007 storm, ComEd's storm CAIDI was down to 130 minutes. In other words, the length of ComEd's average storm outage was cut nearly by half in two and a half years.
One of the most important changes implemented was the 2005 decision by former Chief Operations Officer John Costello to expand the company's emergency response rotation from four to eight storm teams. Each team comprises up to 130 individuals who staff coordination roles in the central command center and four regional storm offices. These roles are in addition to the hundreds of frontline crews called out to perform field restoration work.
This change more fairly shared the storm burden across the organization and helped guard against individual burnout. However, implementation required training and drilling more than 300 new individuals, in addition to continued drilling for members of the previous four teams.
In rural areas of ComEd's 11,300-square-mile service territory, it can still be hard to staff all eight teams with the ideal combination of experience and training. In some cases, personnel are trained for storm roles that don't perfectly overlap with their daily duties, or they must travel more than an hour to distant regional reporting locations.
As ComEd