Deck:
New Models for Energy RD&D: A new 'Clean Energy Institute' could lead the industry's war on climate change.
Author Bio:
John A. Bewick is president of Compliance Management Inc., based in Hingham, Mass., and former secretary of environmental affairs for the Commonwealth of Massachusetts. Bewick acknowledges the ideas and assistance of the following individuals interviewed in the preparation of this report: Michael G. Morris, chairman, president and CEO, American Electric Power, Inc.; Ernest J. Moniz, professor, Department of Physics, and Department of Energy and the Environment, Massachusetts Institute of Technology; David K. Garman, undersecretary of energy for energy, science and the environment (George W. Bush Administration); Lawrence J. Makovich, vice president and senior advisor, Cambridge Energy Research Associates (CERA); Kurt E. Yeager, executive director, Galvin Electricity Initiative; Judi Greenwald, director of innovative studies, Pew Center for Climate Change; Dominic Monetta, president, Resource Alternatives, Inc.; and Robert Catell, CEO, National Grid (U.S.A.).
When the U.S. Department of Energy abruptly cancelled its agreement to fund the billion-dollar FutureGen project in January, it represented a loud wake-up call for the nation's electric utility industry.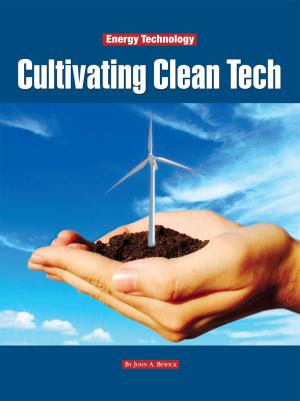 FutureGen's demise shows convincingly that government-funded and -managed research, development and demonstration (RD&D) alone cannot provide the reliable path forward to produce the commercially feasible technologies critically needed to achieve a low-carbon energy future.
The stakes are huge. Lawrence J. Makovich, vice president and senior adviser at Cambridge Energy Research Associates (CERA), projects that $22 trillion will be invested worldwide in clean-energy technology during the next twenty-five years. Yet, for the utility industry, the technology needed to generate power from coal without massive carbon emissions remains to be demonstrated commercially. Further, advanced light-water reactors face major hurdles, such as the need for spent-fuel storage, high capital costs and an untested licensing process. And these represent just two of a basket of technologies that are not ready for prime time.
The industry and the nation may need a new umbrella organization to manage a massive effort to coordinate and advance energy solutions quickly and efficiently. Creating such an organization, and identifying a leader, presents political and practical challenges, but it may be preferable to the current grab-bag of unfocused and overlapping government and private-sector initiatives.
Too Little, Too Late
Former Undersecretary of Energy David Garman, noting that $73 billion has been spent on applied energy research since the Department of Energy was created, argues that critics of the department are unreasonable if they expect this sum to make America energy independent or to solve the greenhouse-gas emissions problem. The scale of the problem is too great, and, in many respects, DOE is overburdened as a government agency.
In a recent discussion paper, Garman writes:
"Even those who work in the Department of Energy and have great affection for it are often frustrated by the constraints DOE must contend with to advance energy technology. The annual budgeting and appropriations process, the Federal Acquisition Regulations, rules governing the treatment of intellectual property, the shifting priorities of political appointees who come and go, the polarized, partisan political atmosphere in Washington, and the sheer scale of the challenge, simply cannot be overcome by the expenditure of roughly $2 billion per year—about the amount of money we currently spend each week in Iraq. Those who expect DOE or anyone else, for that matter, to transform the largest human enterprise on the planet for that sum of money does not understand the scope and magnitude of the challenge."While the scope of the problem is large, time is short to find economical solutions. As carbon regulation becomes increasingly likely, and as reserve margins shrink, the need for commercially viable options for generating low carbon, clean energy distributed via a modern grid becomes ever more urgent. Climate-friendly power infrastructure must be deployed in a matter of years rather than decades—but at the current rate of RD&D, decades will pass before that technology is available.
Kurt Yeager, executive director of the Galvin Electricity Initiative, says this sense of urgency is the missing element in the current DOE program. He also believes that the utility industry, which must invest billions of dollars in new technologies, should take charge of the program's direction with a new or different management mechanism to ensure deployment and consistent funding levels.
Private Sector Mandate
Industry leaders have responded to this challenge within the last several months to propose alternative ways to structure the future of utility RD&D in the United States. Fortunately, much progress is already underway, and the industry can build upon this progress. The broad dimensions of the path forward have been articulated in numerous public and private industry plans. For example, in March 2008, the National Academies' Summit on America's Energy Future launched its program with a review of 12 different plans and studies. The common theme is that much more must be spent on RD&D if the nation is to achieve the generally-accepted goal of commercially available clean energy technologies by 2020.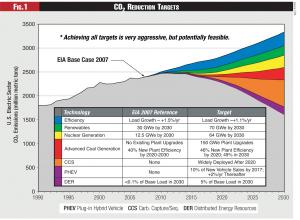 Michael G. Morris, CEO of American Electric Power, recently expressed his concern about the lack of a national energy RD&D program, and advocated "a collective national commitment to a comprehensive long-term strategy to solve today's energy challenges, particularly the reduction of America's greenhouse gas (GHG) footprint."
Morris is exploring ways to privately fund and manage such a strategy. As chairman of the Business Roundtable's energy task force, Morris also announced the results and recommendations of a Roundtable plan in mid-2007, which set forth strategies to achieve clean-energy independence.
Similarly, Exelon's Chairman and CEO, John W. Rowe, outlined his clean-energy vision at the Brookings Institution on February 12, calling for leadership from industry. As the head of a nuclear-driven utility, Rowe projected setting a goal to "reduce, displace or offset the equivalent of our entire carbon footprint by 2020."
Furthermore, the utility industry leader in R&D, the Electric Power Research Institute (EPRI), has proposed a national strategy. EPRI describes its preferred option, "The Full Portfolio," as "an aggressive but feasible approach to reverse atmospheric carbon dioxide concentrations while meeting the growing demand for electricity."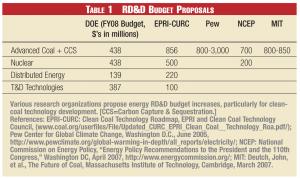 Representing general business and industry at the national level, the U.S. Chamber of Commerce is also developing a strategy for achieving a comprehensive clean-energy program for the nation.
Each of these initiatives contributes a unique perspective, and as a whole, their visions and plans provide a broad private-sector mandate.
Funding Stability
Additional funds, funding consistency and sustainable new sources of funds all are key to the clean-energy future. Environmental advocates such as the Pew Center for Climate Change also argue that much greater funding is urgently required to support energy RD&D, particularly for the advanced coal combustion and carbon and capture sequestration (CCS) technologies. Both EPRI and Pew call for at least the doubling of current DOE funding for advanced coal options. Pew sets forth an even more aggressive program in its large-scale development scenario (see Table 1).
Where will a sustained source of funds come from? The FutureGen cancellation dramatizes that an ambitious RD&D program subject to the variability of annual Congressional appropriations, and political rather than commercial leadership, will have neither the proper commercial focus, nor the year-to-year staying power required to sustain the development of a broad spectrum of the new technologies needed. The explosion of Congressional earmarks in recent years only heightens the concern that parochial rather than long-term national interests command first priority in federal budget processes.
As a result, new funding approaches will be necessary to provide both year-to-year consistency, as well as sufficient funding levels, to execute the robust RD&D program needed to complement current DOE programs. Eileen Claussen, president of the Pew Center on Global Climate Change, suggests a surcharge based on kilowatt-hours of coal generation to pay for the program. Professor Ernest Moniz, chairman of the MIT Coal Study, proposes a surcharge of 1 mil/kWh to be imposed on the utility industry by the Federal Energy Regulatory Commission (FERC). This would be modeled after the revenue stream for the Gas Research Institute (GRI), which was initially funded by a FERC-approved surcharge. Such a surcharge on coal-generated electricity alone would generate about $2 billion annually, an amount sufficient to support clean energy RD&D for new coal initiatives.
Bob Catell, chairman of National Grid (U.S.), was chairman of the American Gas Association (AGA) in the 1970s when AGA asked Congress and FERC's predecessor, the Federal Power Commission, to create the GRI model funded by a modest surcharge on interstate gas sales. These funds were invested in R&D managed by the private sector. At that time, pipeline companies could not fund adequate R&D because their regulatory model did not permit recovery of such costs. When the OPEC oil boycott created a natural gas shortage, the industry became acutely aware of the need to greatly expand R&D funding to expand resources and maximize their effectiveness.
Today, Catell says the need for new technology is much more critical than it was in the '70s. He argues the debate about global warming is over and that new models are needed to fund and manage R&D at the necessary levels. He points out that government funding for clean energy must compete with health care, education and many other political priorities, whereas a directed surcharge could fund energy RD&D directly and consistently, for a long period of time.
Several models could support that endeavor. In addition to GRI, another model might be to revise state regulatory commission rules to allow R&D investments by individual utilities to be rewarded financially.
But even if FERC were to approve a surcharge on wholesale, interstate sales, regulatory hurdles would remain. State utility commissions would have to approve adding such costs to rate base for intrastate sales in states that are not deregulated. These approvals might be difficult to acquire. The surcharge would have to be mandatory to assure full cooperation and compliance.
Other problems might result. Garman worries that if energy RD&D obtained new sources of funding, such as surcharges, Congress might be tempted to cut existing DOE funding. Ongoing DOE support would still be critical for basic R&D, plus the loans and tax guarantees that support demonstration projects where first-time costs are highly uncertain or costly, as in nuclear power plants.
R&D Management Models
If a new revenue stream for clean-energy RD&D were to be approved, who would manage the new funds and the program? Should DOE's mandate be broadened? Or would it be more appropriate to create a public corporation with representatives of industry and public interest groups, funded by a surcharge approved by a public agency such as FERC? Or could an existing private entity, or a combination of public and private interests assume the mantle to manage substantial new private industry investment?
Each model offers certain advantages and disadvantages:
• A Bigger DOE: When asked whether the DOE should lead the expanded RD&D efforts, utility industry veterans worry about DOE's ability to direct, manage and fund any enhanced clean-energy RD&D program. These doubts mirror Darman's list of DOE constraints. The doubters point out that DOE's program goals are not focused sufficiently on the near-term commercialization of required technologies. They also observe that DOE's current program is not robust enough to invest in multiple options to assure emergence of viable commercial options by 2020. DOE's limited experience with commercial practices is also a major concern.
Further, utility executives confirm Darman's observations that DOE's program funding is sometimes dictated by political considerations rather than by potential commercial viability. By way of example, critics point to DOE's proposal for seven carbon sequestration projects with regional partnerships, which in 2007 shared a relatively meager budget of about $37 million. A more narrowly focused program, with three or four better-funded projects, might more quickly develop sufficiently detailed knowledge of the major types of geologic formations required for sequestration in the United States.
Most of the industry experts consulted for this report believe that any new clean-energy RD&D program would have to integrate with DOE's current programs. DOE still would play the key role in support of basic research. Academics argue that new ideas will be critical to help shape the gigantic leap from carbon fuels to low-carbon emissions energy. There is a potential army of graduate students eager to do their doctoral work on such new ideas for clean energy, but funds are needed to support them. Further, DOE's National Laboratories have been conducting research for many years, and their capabilities will enhance the national program.
Additionally, DOE loan guarantees and tax incentives would continue to be critical for new nuclear plants, and for demonstrations of the advanced coal technologies like IGCC with CCS, oxy-combustion of coal, scrubbers for CO2 removal from existing coal plants, and others, where there are huge development issues to be resolved to achieve commercially feasible options. And the costs of initial deployments are highly uncertain, which calls for DOE participation as well.
• EPRI Expanded: Looking at the private sector, EPRI is an obvious candidate to take on the direction of an expanded national clean-energy RD&D program. EPRI's current research effort is highly regarded and capably managed, having wide industry support for its program's fundamental direction. Jeff Sterba, CEO of PNM Resources and chairman of the board of EPRI, argues strongly in EPRI's 2006 Annual Report that the organization is ready to take on such a challenge.
EPRI's "Prism" analysis—so named because of its graphical resemblance to a color spectrum—is the most thorough and detailed strategic plan developed by any of the industry groups (see Figure 1). The technology targets are clearly defined, with an aggressive time-frame. They are both comprehensive and broadly based, which would give them an excellent chance of producing winners by 2020.
Technologies identified by EPRI include not only advanced coal combustion with carbon capture and sequestration and advanced nuclear technologies, but also the enhanced transmission requirements that will enable greater use of variable renewable resources, new storage options, and distribution-enabled technologies including energy efficiency, plug-in electric vehicles and distributed-energy resources. Last summer, the Prism results were vetted with a large group of outside experts. This led to strong buy-ins and endorsements from the utility industry as well as environmental groups.
EPRI has a long history of research in the utility field, but has not yet managed a program as large as that envisioned in the PRISM analysis to address the unique challenges of reducing GHG emissions. Further, EPRI's budget was severely impacted by deregulation in the mid 1990s. Deregulated utilities were forced to focus on becoming low-cost power providers, and they responded in part by slashing their budgets for R&D. As a result, EPRI's current research programs, at $300 million annually from voluntary industry contributions, are vastly under-funded, considering the scope of the national requirements.
EPRI also might face a conflict of interest on some projects—because its member companies tend to support R&D efforts that serve their own narrow interests. As a related matter, some observers consider EPRI's track record mixed, in terms of widespread industry deployment of the technologies it has produced.
• The GRI Model: Some industry models that proved effective in the past might guide a new national effort in clean energy RD&D. Ernest J. Moniz, professor of physics and director of the Laboratory on Energy and the Environment at MIT, and former Undersecretary of the Department of Energy during the Clinton Administration, points to the Gas Research Institute (GRI) as a possible model for a proposed clean energy institute, to be created by industry in cooperation with the federal government.
The GRI was established in 1976 when FERC approved a surcharge on natural gas sales for use in RD&D. GRI was managed by a public board of directors with an annual budget review by FERC. It was a planning, managing and funding organization, not a performing organization; it did not do the research itself, but by 1993 had launched 132 successful commercial projects. The reported success rate of these projects was 30 percent, more than twice the documented industry average.According to former GRI executives William M. Burnett, Barry G. Silverman and Dominic J. Monetta, GRI's R&D projects generated benefits for natural gas consumers and suppliers (savings plus sales increases) of $7 billion to $15 billion a year on an annual investment of about $1.6 billion, netting almost a 7 to 1 annual rate of return.
Funding for GRI was scrutinized and challenged annually by FERC on a project-by-project basis. To defend its decisions, GRI developed the project assessment methodology (PAM), an approach that combined objective criteria, probabilistic assessments and quantified subjective judgments by independent experts. Monetta, now president of consulting firm Resource Alternatives Inc. and a board member for Hudson Technologies, says the PAM worked well for GRI, helping to avoid major mistakes and leading to strong research performance.
In 1997, after the gas industry was deregulated, the pipeline companies withdrew their support of the surcharge that funded GRI and gave a seven-year deadline for ending the surcharge in the face of competitive pressures to lower costs. As a result, GRI merged with the Institute of Gas Technology (IGT) to form the Gas Technology Institute (GTI), which is funded from contributions, not a surcharge, at much lower levels ($55 million today vs. $220 million in 1996).
• The Pew Proposal - A Trust Fund
The Pew Center for Climate Change has issued a discussion paper on creating a trust fund to accelerate deployment of CCS. Pew reviewed numerous models in its research, including the federal Highway Trust Fund. The Pew report says the trust fund has provided a measure of insulation from Congressional pressures, certainty in dispensing funds on a timely basis, and the ability to use private-sector best practices in decision making. Pew also warns against failing to specify a termination date or conditions for ending the programs. It encourages appointing a broad spectrum of stakeholders and technical and scientific experts to oversee, manage and operate the fund. The group also points out that such a trust fund is likely to meet resistance from affected companies and is an unfamiliar model to the electric utility industry.
As an example of why it's important to have a broad coalition, the coal industry may oppose a trust fund if it does not have a voice in the program, as well as the assurance that clean-coal projects will get their fair share of funding. Coal would want a seat at the table on the trust fund's board of directors.
Environmental groups likely will be deeply suspicious of such a trust fund, since many oppose coal and nuclear power, and would want funds invested primarily in renewables and conservation. They also will want a seat at the table.
• Other Models
Garman suggests consideration of the Propane Education and Research Council (PERC) as yet another alternative model. PERC was created by an Act of Congress in 1996. It was established when subjected to a referendum requiring two-thirds approval from the propane industry.
The council is composed of 21 non-compensated members, 18 from industry and three public members. The council is empowered to impose a mandatory assessment of 1 cent per gallon of odorized propane initially, and not more than one-half cent per gallon thereafter unless approved by a majority in a referendum of producers and retail marketers. In 2007, PERC projected collecting $45 million. The council may be terminated after a referendum on a petition of 35 percent of the industry if more than 50 percent of industry approves. The council approves research projects, and does not conduct research.
With Congressional support and public members, the council may have broad political support for long-term operation. It is too early to evaluate the effectiveness of the program.
Additionally, Bob Catell at National Grid points to the recently launched Advanced Energy Research and Technology Center at the University of Stony Brook on Long Island as a potential model, which is jointly funded by the government and industry. The New York State Energy Research and Development Authority partially finances the center, which is controlled by a board of directors from industry and academia.
Politics and Regulation
Key to action on clean-energy investments is a regulatory mandate to drive investments in RD&D. At present, the industry is frozen because investor-owned utilities can't get approvals from regulatory commissions to add sufficient RD&D funds into their asset base, and invest in unproven new technologies. EPRI's budget reductions illustrate this problem. However, public utility commissioners received a strong message at the DOE-NARUC National Electricity Delivery Forum in late February 2008 that the nation is facing urgent energy needs, and the situation calls for a new approach.
Beyond lifting regulatory constraints on new investments in RD&D, many industry stakeholders broadly agree that a federally mandated cap-and-trade system is critical, and the sooner the better. Yet there are major differences of opinion among industry leaders on the shape of that legislation, particularly over emissions-credit distribution formulas. In short, the industry is telling Congress, "Do something quickly," but then is disagreeing on exactly what Congress should do.
Further, some argue that without an international agreement, which caps emissions in such developing countries as China, India and Brazil, a U.S. program would be a huge waste of dollars that might severely disrupt the economy, while producing little impact on global warming.
Such new international agreements might emerge early in the next administration, but most likely will be contingent on U.S. adoption of climate regulations first to set the example for other nations.
In the context of a complicated climate-change policy debate, the idea of a clean-energy institute faces its own gauntlet of political issues, most of which emerge from two fundamental questions: Who wins and who loses? And how influential will they be in shaping the policy?
Utilities have generated power from coal, oil, natural gas and hydro for a century. Those technologies have evolved slowly and incrementally. They are well known, predictable in both performance and cost, and the engineering skills to manage them readily are available. Innovation and R&D have not been needed until now, and, not surprisingly, are not the industry's forte. After all, the regulatory compact calls for utilities to provide reliable service at a reasonable price—not to blaze new technology paths.
But now, the industry is being asked to invest hundreds of billons of dollars over the coming decade in new technologies that have not been proven commercially, and may have to be abandoned if they don't work as planned—or if more cost-effective solutions emerge. These requirements are basically antithetical to traditional cost-of-service regulation.
Arguably the clean-energy mandate is a societal goal, and the government should fund the program, not ratepayers. As such, some utilities oppose the idea of a nationwide surcharge to fund RD&D. But increasingly, utility industry leaders are beginning to support the broad concept—as evidenced in the numerous interviews conducted for this report (see author acknowledgements at end).
At the same time, competitive pressures might lead some generators to oppose additional costs levied for RD&D, even though the uniform surcharge on kilowatt hours would apply to all load-serving entities. Plus, utilities that are dependent on nuclear or natural gas—and all generators using carbon-neutral technologies—may see the surcharge as an unwarranted burden to subsidize competing resource strategies.
In short, protecting shareholder value may explain why the industry has not been able to speak with a single voice on the issue.
Finally, Congress may view auctions of emission allocations as a cash windfall to be distributed to local constituents, from farmers to low-income households, based on political objectives rather than low-carbon emission objectives. All of the preceding groups also might oppose a funding mechanism controlled by industry, to the degree their parochial interests aren't served.
Seeking Leadership
In addition to the political questions—and to a large degree because of them—the idea of a clean-energy institute faces the serious practical question of whether any new management entity can successfully lead such a vast and broadly arrayed RD&D effort. The keyword is leadership—both in terms of stakeholders and executive management of the organization.
While many industry leaders are aware and supportive of the concept of a new entity for RD&D, and are struggling to develop an appropriate model, others strongly oppose anything that looks like a tax. Hence it is unlikely that the industry will be able to speak with one voice. The effort likely will require visionary and powerful executive management, with a demonstrated knack for finding effective compromises.
Where will this leadership come from? Perhaps the best hope rests with the next president—specifically, in the hope that he or she will recognize the United States must lead the global campaign against climate change, particularly if developing nations like China and India are to be coaxed into joining the effort. Such global leadership will require aggressive innovation and deployment of new technologies.
As a benefit, the clean energy RD&D effort has the potential to facilitate the largest U.S. jobs bill in recent history, and could be part of an economic stimulus package to spur a sluggish national economy. U.S. utilities really don't want to rely on Japan to manufacture their reactor pressure vessels, and to source their coal gasification plants from China. But if the country doesn't act quickly, and get domestic clean-energy technology on the fast track, it will be repeating the mistakes of the U.S. auto industry, helping non-U.S. manufacturers grow and achieve record profits, while U.S. industries languish and American workers join the unemployment lines.
As clean energy increasingly becomes a national priority—as a recent survey suggests it is—the next president likely will appoint a czar of some type, with recognized credentials, to head the effort (see Table 2).
Many options present themselves. Perhaps the right person for the job is someone like Governor Bill Richardson, who has knowledge of energy R&D from his experience as energy secretary under the Clinton administration, and the political skills of both a U.N. ambassador and governor. Or the most effective leader might be someone drawn from the business of energy technology, such as former GE CEO Jack Welch, who would bring strong credibility in managing private-sector industrial development.
In any case, the discussion has already begun, and political and industry leaders are paying close attention.
Giant Leap for Mankind
The good news is that there is near unanimous agreement that new, more reliable funding at higher levels for clean energy RD&D will be needed to achieve the ambitious goals to reduce GHG emissions set by the IPCC and the Lieberman-Warner legislation, which Majority Leader Harry Reid recently said would be brought to the Senate floor this summer.
Precedents suggest several potential paths forward. What's needed now is a charismatic champion who can pull together a broad-based coalition to support the effort. Given the potential consequences of failure, the nation can't afford delays and mistakes in the critical next steps.
Once the regulatory driver is in place, and a new, consistently-funded management entity has been established, then a dramatically expanded clean-energy RD&D program can move forward. This program inevitably will be based on the proposals outlined in existing studies, plans and visions, as well as past RD&D efforts.
The challenge of clean-energy technology can be compared to such historic efforts as the moon landing, the Marshall Plan and the Panama Canal construction project. The technical challenges are similarly complex, and the resource requirements will be similarly demanding. The stakes, however, are greater, with implications for the U.S. economy and indeed, the entire world. As such, the goal of developing and deploying the next generation of energy technology calls for a dedicated national commitment. Whatever structure emerges to support this commitment, its success will depend on visionary leadership, public-private collaboration and solid financial support.
Endnotes:
1. Lawrence J. Makovich, "Powering our Low Carbon Future," Department of Commerce Seminar, Washington DC., February 2008.
2. David K. Garman, "Toward a New Model for Large Scale Energy Technology," privately circulated discussion paper, Decker, Garman, Sullivan and Associates, LLC, Alexandria, VA, February, 2008.
3. Business Roundtable, "More Diverse, More Domestic, More Efficient. A Vision for America's Energy Future," Washington D.C., June 2007.
4. John W. Rowe, "America's Energy Future: Carbon, Competition and Kilowatts," Brookings Institution, Washington, D.C., Feb. 12, 2008.
5. Electric Power Research Institute (EPRI), "Pathways to Sustainable Power in a Carbon-Constrained Future," EPRI Journal, Palo Alto, CA, Fall 2007.
6. EPRI Annual Report, 2006 http://my.epri.com/.
7. William M. Burnett, Barry G. Silverman and Dominic J. Monetta. "Project Appraisal at the Gas Research Institute: Part II," Operations Research: Vol. 41, No 6, Cambridge, MA, November-December 1993, pp1020-1032.
8. Naomi Pena, Edward S. Rubin, Pew Center for Climate Change, Coal Initiative Reports, "A Trust Fund Approach to Accelerating the Deployment of CCS: Options and Considerations," Arlington, VA, January, 2008.
9. "Top priority for technological breakthroughs? Surprise: Four in 10 Americans say 'fuel efficiency and alternative fuels,'" Ipsos Public Affairs and Fairfax County Economic Development Authority, Apr. 3, 2008.