Deck:
Vendors battle it out while utilities await common communications protocols.
Author Bio:
Scott M. Gawlicki is a Fortnightly contributing editor and energy industry writer. Email him at s.gawlicki@excite.com.
Vendors battle it out while utilities await common communications protocols.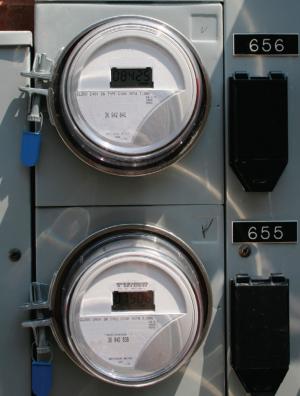 AMI standards face a classic chicken-and-egg dilemma. Does an electric utility need to establish functional and technical standards in order to develop an advanced metering infrastructure (AMI) program? Or must the utility develop and then implement an AMI program in order to build the functional and technical standards needed to support it?
"The whole idea of AMI standards is a pretty tricky subject," says Mike Burns, a senior production manager with metering vendor Itron Inc. "Establishing the standards is really an evolutionary process. Certain standards are driven by adoption. First you have to see what people are doing and what works."With the Energy Policy Act of 2005 requiring both electric utilities to institute time-based rate schedules and public utility commissions to promote AMI programs, the standards-making process is generating plenty of ink these days.
Electric utilities, regulatory bodies and trade organizations from Canada to Texas continue wrestling with standards-related issues. Utilities have implemented pilot programs and a few are in the process of actually implementing major AMI programs that will encompass entire service territories.
So how are the AMI standards needed for the smart grid build-out currently being developed?
"Right now, AMI standards are being driven by vendors," says Guerry Waters, vice president industry strategy and marketing with Oracle Utilities, which supplies the back-office software systems in which an AMI system's data resides. "We haven't seen any standards consolidation yet. The vendors have created multiple proprietary standards and more are emerging. And we have to comply with all of them."
Indeed, depending on the size and make-up of a utility's service territory, a full AMI deployment will impact countless devices located throughout the electricity delivery chain, from in-home demand-response technologies like smart thermostats, to the sensors located on power lines, transformers and substations, all the way to the utility's billing and other back-office systems.
What the industry needs, experts say, are functional and technical standards that establish consistency in such things as communications delivery protocols, system-wide time-stamping requirements, and the smart meter's energy-use measurement data reading intervals at a customer site.
"AMI is really a broader picture of the smart grid," says Ivo Steklac, global vice president at AMI supplier Elster. "AMI standards will be needed to allow a wide variety of systems, from back-office data acquisition to distribution automation devices, to talk the same language." …Custom-built Applications
That may sound logical enough, but what electric utilities and vendors are doing right now is developing what amounts to individual, custom-built AMI applications that address the needs and regulatory requirements of their specific territories.
"Part of the problem is there's still a lack of fundamental understanding about what an AMI program entails. Some in the industry think distribution automation is the smart grid, but that's not true. Some think the smart grid isn't necessary. Others say without a smart grid, we're in trouble," Burns says.
Granted, industry standards are beginning to emerge, albeit