Author Bio:
Michael T. Burr ( burr@pur.com) is Fortnightly's editor-in-chief. He gratefully acknowledges the contributions of Jean Reaves Rollins at the C Three Group in Atlanta, who provided the methodology and financial analysis for the Fortnightly 40 , as well as valuable insights for this report.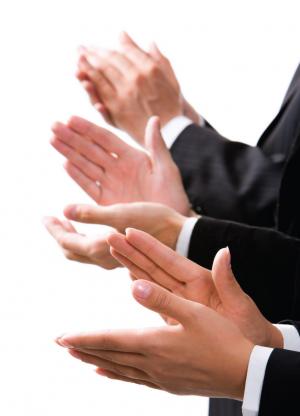 The annual Fortnightly 40 always tells many interesting stories about the industry, as well as the individual companies in the rankings. This year the numbers show a multi-part drama that's playing out in the U.S. power and gas industry.
First, exposure to unregulated markets began to help rather than hurt a company's success in delivering shareholder value in 2007 (see Figure 5) . As prices increased for all types of energy commodities, companies with major assets in merchant-power generation, coal mining and gas exploration and production tended to perform better than they have in the past.
Second, the industry's T&D and generation construction spending strongly affected companies' financial performance—most obviously their cash flow. "Free cash flow has plummeted," says Jack Azagury, a partner with Accenture and leader of the firm's utility strategy and business transformation practice. "I attribute that to the massive investment our sector is undertaking. We'll be seeing a period of negative free cash flow."
Third, while stock values have appreciated nicely in the past three years for the F40 companies as a group, their equity returns have grown at a sluggish pace—rising by 8.5 percent on average in 2007, compared to a 14.3 percent increase in stock values (see Figure 6) . A trend toward weaker ROEs seems to show the effects of increasing economic pressure in utility rate cases.
Taken together, these trends suggest that success on the electricity and natural gas stage increasingly will depend on the ability to play convincing roles in both unregulated and regulated business areas. "Looming over the industry is the question of rate recovery for capital expenditures," says Jean Reaves Rollins, managing partner with the C Three Group, which created the methodology for the F40 rankings. "Managing regulatory relationships is perhaps the biggest challenge utilities will face. Getting those relationships right will determine utilities' financial health in the future."
Big-Build Metrics
One of the biggest story lines in the 2008 F40 centers on the industry's aggregate budget for capital expenditures. Companies in the F40 dedicated $38 billion toward capital expenditures in 2007, for everything from pipelines to power plants, and U.S. investor-owned power and gas companies as a whole spent more than $80 billion on cap-ex (see Figure 4).
These figures quantify the official start of the industry's widely anticipated Big Build. From 2005 through 2007, companies in the Fortnightly survey put nearly $200 billion into capital expenditures. Moreover, cap-ex likely will rise even faster in the years ahead.
"We see significant investment to replace obsolete network infrastructure and meet demand growth," says Paul Farr, CFO of PPL Corp., which grabbed the number-two position in this year's F40 rankings. "Over the next four years, the additional transmission projects we have planned and underway will more than double our domestic transmission rate base."
Other executives