Deck:
State attorneys general target energy policy issues.
Energy companies are facing numerous challenges from state attorneys general (AGs), who increasingly use their political influence and legal authority to impact a wide range of issues—from greenhouse-gas emissions to infrastructure projects. As energy issues top the list of legal and policy priorities, energy companies must understand the scope of these activities and make efforts to work constructively with AGs to avoid becoming targets of investigations and litigations.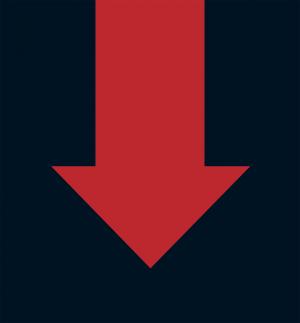 Traditionally, the federal government has dominated environmental regulation. AG activity in this field is a relatively new trend spurred by politics and citizen concerns, often without an effective counter-balancing message from the energy industry. The result has been a proliferation of novel legal strategies through which AGs attempt to regulate emissions and protect consumers through litigation. Lawsuits are being filed arguing pollution damage from outside their states. Public nuisance and securities fraud laws are used as the basis for litigation on climate change. Energy companies have been sued for price gouging and manipulation. And new construction projects are being scrutinized for their impact on the environment.
Increasingly, AGs have litigated pollution claims outside the borders of their own states. For example, eight AGs intervened in a federal lawsuit against American Electric Power regarding emissions from 16 of its power plants, despite the fact that none of its plants are located in their states. In October 2007, AEP settled after eight years of litigation, agreeing to spend $4.6 billion to upgrade its power plants and to pay another $75 million in penalties and fines.1 Similarly, in January 2009, the North Carolina AG obtained a ruling that emissions from TVA power plants outside the state were harming human health and the environment in North Carolina. The ruling also requires TVA to meet specific time limits for reductions in pollution at those plants that are even greater than those required under federal law.2 In the TVA case, 20 other AGs filed a supporting amicus brief emphasizing the impact of trans-border pollution on neighboring states. Most recently, the Colorado AG has begun an inquiry into air pollution caused by power plant emissions in neighboring New Mexico.
Some AGs have developed legal theories seeking damages for less obvious pollution liability. Beginning in 2007, the New Jersey AG has filed more than 120 lawsuits against hundreds of companies in and around the state for natural resource damage (NRD). These suits allege that, distinct from injuries to private citizens and property, the state itself is entitled to fines and compensation, as well as past and future costs of restoring damaged natural resources. In New Jersey's most recent NRD case, a state court found ExxonMobil liable for oil that seeped into wetlands from refinery sites it had not used since 1972.3 Similar damage theories for alleged pollution of state waters have been asserted by the AGs of New Mexico, California, and New Hampshire.4 In February 2008, the Montana AG settled an NRD suit over alleged pollution of the Upper Clark Ford River Basin, obligating Atlantic Richfield to pay more than $72 million.
Climate change also is increasingly the subject of AG activity. AGs have brought public nuisance suits for greenhouse-gas emissions by claiming the effects of climate-change impact on the general public, thereby circumventing requirements that the plaintiff itself must be injured. These public nuisance claims give AGs another tool for effecting the kind of broad changes usually left to legislatures. In 2004, eight AGs sued five of the largest power companies in the United States, seeking abatement of greenhouse gas-emitting activities on a theory of public nuisance. They alleged power plant emissions can cause climate change resulting in snow melt, flooding, and wildfires in their states.5 Two years later, the California AG sued the Big Six automakers on the theory that car emissions contribute to climate change in the state.
Protecting Consumers and Investors
AGs also are becoming more innovative in their use of other state laws to address climate change. In 2007, the New York AG issued subpoenas under that state's securities fraud law, the Martin Act,6 to five major energy companies seeking information about the emissions of greenhouse gases from their plants. The AG argued that because future regulations will add substantial operational costs, the failure to disclose such costs misleads investors. The letters accompanying the subpoenas concluded with the warning "[the companies] cannot excuse [their] failure to provide disclosure and analysis by claiming there is insufficient information concerning known climate change trends and uncertainties." At present, the AG has succeeded in persuading two of the companies to disclose such data.
Using their roles as consumer protectors, AGs are scrutinizing companies that produce and supply fuel and energy to their states. And they have been more aggressive in regulating and investigating the pricing of utilities.
• In September 2005, 40 AGs investigated allegations of pricing misbehavior by fuel producers, refiners, suppliers, and retailers in the aftermath of hurricanes Katrina and Rita.
• Recently, the Florida AG launched an investigation into Morgan Stanley and its subsidiary, TransMontaigne, a major gasoline wholesale supplier, on allegations the companies engaged in price-gouging for gasoline during Florida's state of emergency prior to hurricane Ike's arrival in September 2008.
• In December 2008, the Connecticut AG declared he would fight alleged unreasonable rate increases for natural gas by Connecticut Natural Gas and South Connecticut Gas, claiming consumers cannot afford such increases in the middle of a recession.
• In December 2008, the Mississippi AG filed suit against Entergy and its subsidiaries, alleging they manipulated the purchase and sale of electricity to maximize profits at consumers' expense.
Delaying Infrastructure Projects
Plans to expand energy infrastructure also have been scrutinized by AGs who cite environmental concerns to justify delays for construction projects that would expand infrastructure. In 2007, the California AG delayed ConocoPhillips' expansion of its Rodeo oil refinery until the company agreed to three things to offset its increased emissions: 1) fund more than $10 million in environmental projects; 2) close down another part of the refinery; and 3) audit its facilities for future emissions reductions. The AG took similar action against Los Angeles over the expansion of port facilities, against San Diego over its proposal to expand its airport, and against Stockton over its plan to revitalize its downtown commercial district.
Natural gas pipelines and liquefied natural gas terminals have been prominent targets. After almost a decade of litigation, the Connecticut AG blocked the construction of the federally-approved Islander East natural gas pipeline that would link Long Island to Canadian natural gas sources, asserting the project violated Connecticut environmental standards. Three LNG terminal projects (two of which were federally-approved) are the subject of AG lawsuits: the Broadwater terminal on Long Island has been delayed by Connecticut, the Providence Fields Point terminal by Rhode Island, and the Oregon AG has filed an appeal with FERC to block construction of an LNG terminal on the Columbia River.
Coal-fired generation plant projects also are of particular interest to AGs. In February 2008, the New York AG settled a suit alleging Rochester Gas and Electric had expanded its 260-MW coal-fired plant in New York without installing adequate pollution controls. The settlement requires that, instead of installing such controls, the plant be closed and replaced by a natural gas plant. In Illinois, the AG's office drafted legislation passed in January requiring utility companies to obtain their power from clean-coal plants. In October 2007, the Kansas AG said the state Department of Health and Environment had the authority to declare greenhouse gases a public health hazard, allowing the department to deny permits for construction of a $3.6 billion coal-fired plant. Kansas recently moved to dismiss a challenge by utility companies to the department's denial of the construction permits. AGs' interests in infrastructure also extends to proposed power plants outside their states, as eight AGs have lobbied South Carolina to deny construction permits for a $1 billion coal-fired plant on the basis that its emissions will exacerbate climate change. For the same reason, the New Jersey AG has filed an appeal with the Third Circuit challenging federal approval of a new coal-fired power plant in Pennsylvania.
Such scrutiny is not limited to coal-fired power plants. Six AGs have lobbied the Nuclear Regulatory Commission for stricter regulations when re-licensing nuclear plants. They claim current regulations do not take into account the risks caused by terrorist threats and natural disasters. In addition, New York and Connecticut have intervened in a matter before the NRC to oppose the relicensing of the Indian Point Nuclear Energy Center in New York. More recently, the Nevada AG has challenged EPA radiation standards in an effort to delay the construction of a nuclear waste storage facility at Yucca Mountain. And Washington and Oregon AGs have sued the federal government over its storage of nuclear waste near the Columbia River.
State Pressure on Federal Agencies
In addition to bringing lawsuits and initiating investigations against private parties, AGs are influencing national environmental policy by submitting comments in certain regulatory actions and even suing federal agencies in order to achieve their objectives. The EPA has been the subject of several of these efforts. In Massachusetts v. EPA, 12 states sought judicial review of the EPA decision not to regulate greenhouse-gas emissions. The U.S. Supreme Court determined that because states are responsible for the health, welfare, and economic interests of their citizens and resources, they have special standing to litigate climate change issues.7 Since the decision in this case, California and other states have tried to require the EPA to issue such emissions standards. While these efforts largely were unsuccessful during the Bush Administration, AGs more recently have urged the Obama Administration to give states and AGs a role in the EPA's formulation of regulations for greenhouse-gas emissions, specifically requesting that any new federal law in this area not preempt existing, potentially stricter, state laws.8
AGs also have asserted their special standing to bring other lawsuits against the EPA.
• Last year, 16 states sued the EPA9 to compel it to grant California's petition for a waiver under the Clean Air Act, allowing California to mandate a thirty-percent decrease in greenhouse-gas emissions from cars by 2016, compared to federal standards requiring substantially smaller decreases by 2020.10 The AGs achieved partial success in January 2009, when one of the Obama Administration's first acts was to order the EPA to immediately review and make a decision regarding California's petition.
• Moreover, although California's waiver, if granted, would apply only to car emissions, states also are asking the EPA to regulate, or allow states to regulate, greenhouse gases from ships, aircraft, farm, industrial and construction equipment, and petroleum refineries.
• Seventeen other AGs have petitioned the EPA to mandate that older power plants must install modern air pollution controls to decrease their emissions if they plan to increase generation capacity.
• AGs also have pressured the EPA on what they perceive as insufficient regulation of more traditional pollutants. In November 2007, 13 AGs claimed the EPA's new regulations regarding what companies must report about toxic chemicals they use, store, and release into the environment were too weak, and sued to force their withdrawal.
• In February 2008, 17 AGs sued the EPA to compel the withdrawal of loose reporting guidelines for regulating pollutants from coal-fired plants.
• The North Carolina AG sued to compel the EPA to order the reduction of emissions from out-of-state power plants; the EPA recently announced it will reconsider its initial denial of North Carolina's request.
Other federal agencies drawing AG attention include the Securities and Exchange Commission (SEC) and the Federal Trade Commission (FTC). The SEC has been subject to AG-led lobbying efforts designed to pressure corporations to adopt aggressive climate-change policies. In 2007, the New York AG, along with officials from other states, petitioned the SEC to place on all companies subject to SEC regulation the same emissions disclosures the New York AG had sought under New York's securities fraud law. Although the SEC so far has declined to act on the proposal, the same group of petitioners submitted a supplemental petition in June 2008 again urging SEC action.
AGs also have pressed the FTC for stringent regulations on how companies may advertise their environmentally beneficial activities, or "green claims." Eleven AGs sent a letter to the FTC urging it to adopt rigorous standards for carbon offset claims, including potentially sweeping requirements for both the language used to make a green claim and the substantiation required for such claims.11
The Value of Being Proactive
Through both direct enforcement activities and by lobbying other key regulatory agencies, AGs are having an important impact on the energy industry. Surprisingly, however, many companies with established government relations teams and litigation strategies overlook AGs. Their exposure is usually not considered until after investigations or litigations arise. Since energy issues will continue to lead the news and political discourse, energy companies now have a unique opportunity to work proactively with AGs to craft solutions to energy issues that enhance the industry's public image and serve to resolve legal and policy issues.
In-house and outside counsel should make efforts to get to know and understand AGs, as well as their staffs, who often are influential and sometimes operate with limited oversight. Waiting to establish contact merely delays or eliminates a company's opportunity to build a reputation among AGs as a good corporate citizen.
The key to establishing a good reputation and rapport with AGs is to deliver a positive message early and often. Energy companies can highlight the jobs and benefits they provide to the state and its citizens. Companies should emphasize steps they are taking to address issues of public concern—like pollution, climate change, increased energy prices, and safety. An open dialogue fosters mutual trust and respect, which can result in the resolution of issues before a formal investigation or litigation commences, or before a dispute even becomes public. At a minimum, openness to a constructive compromise is likely to diffuse litigious situations before they unravel and spin out of control.
Efforts to gather intelligence and foster trust with AGs are worth the investment. Each AG possesses his or her own unique interests and motivations, and each office has its own history. Understanding these elements facilitates the outreach process. In addition, AGs' interests are represented by four major AG associations: the National Association of Attorneys General, the Conference of Western Attorneys General, the Democratic Attorneys General Association, and the Republican Attorneys General Association. At their periodic meetings, AGs share strategies and focus joint attention on major issues. For example, an April 2008 summit was devoted exclusively to energy issues. Attending or having a presence at these events can allow a company to discern AG inclinations before they become problems.
With increased scrutiny of the energy industry and its impact on the environment, companies will face increasing costs from investigations and litigation. Whether or not a company believes a given AG is acting solely on what he or she perceives to be the concerns of citizens and in the best interests of the state, the company must have a strategy to respond in a cooperative and proactive manner. A thoughtful, well-presented message by key members of the industry can help shape AG perceptions by balancing a state's goal to protect citizens' health and conserve natural resources with a company's desire to build new infrastructure and supply products to improve the state's economy and the lives of its citizens. By formulating strategies to reach out to and partner with AGs, energy companies can work to better both the environment and their business climates.
Endnotes:
1. United States v. Am. Elec. Power Serv. Corp., Nos. C2-99-1250 et al., 2007 WL 3023139 (S.D. Ohio Oct. 9, 2007) (Consent Decree).
2. North Carolina ex rel. Cooper v. Tenn. Valley Auth., 593 F. Supp.2d 812 (W.D.N.C. Jan. 13, 2009).
3. The amount of damages to which New Jersey may be entitled has not been decided.
4. New Mexico v. Gen. Elec. Co., 467 F.3d 1223 (10th Cir. 2006) (New Mexico AG claiming damage for lost use of ground water despite polluter's payment of clean-up costs); In re Methyl Tertiary Butyl Ether Prods. Liab. Litig., 488 F.3d 112 (2d Cir. 2007) (California and New Hampshire AGs seeking damages for damages to groundwater from gasoline additive).
5. Connecticut v. Am. Elec. Power Co., 406 F. Supp. 265, 268 (S.D.N.Y. 2005), appeal docketed No. 05-5104 (2d Cir. Sept. 22, 2005). The case is pending on appeal.
6. The Martin Act empowers the New York AG to investigate corporations doing business in the state and to issue subpoenas upon suspicion of fraudulent, deceptive, or misleading activities. N.Y. Gen. Bus. Law § 352.
7. Massachusetts v. U.S. EPA, 549 U.S. 497, 521 (2007).
8. National Association of Attorneys General, Interim Briefing Paper Prepared for: President-elect Barack Obama Transition Team, 6-7 (2009), available at: http://www.naag.org/assets/files/pdf/policy/Transition_Team_Briefing_Paper_20090110.pdf.
9. The states involved cited their quasi-sovereign interest recognized in Massachusetts v. EPA as support for their standing to reverse EPA's decision.
10. The Clean Air Act allows California to petition the EPA to permit the state to set tighter emissions standards than federal guidelines, and other states may adopt California's standards. 42 U.S.C. §§ 5707, 7543(b).
11. Comment, Vermont Office of Attorney General, Carbon Offset Workshop, FTC No. #533254-00051, Project No. P074207 (Jan. 25, 2008), available at: http://www.ftc.gov/os/comments/carbonworkshop/533254-00051.pdf.