Deck:
How solar PV could redraw the map for green energy and grid investment.
Author Bio:
Bruce W. Radford is publisher of Public Utilities Fortnightly .
How solar PV could redraw the map for green energy and grid investment.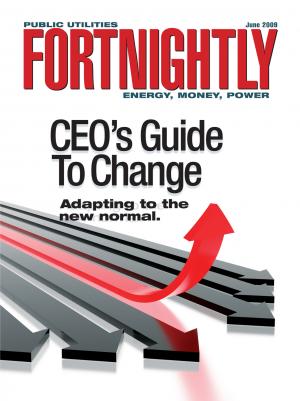 When Pacific Gas & Electric broke the news six weeks ago that it had signed a deal with Solaren Corp. to buy 200 MW of solar energy from satellites launched into geosynchronous orbit, the idea seemed almost laughable.
Solaren's plan is to catch unobstructed sunlight falling on arrays of photovoltaic solar panels deployed in the crystalline void of outer space, and then to convert the generated electricity into radio-frequency energy for transmission to Solaren's ground-based receiving station outside Fresno.
In fact, PG&E has committed to buying 850 GWh from Solaren in year one of the project, plus 1,700 GWh/yr. through the end of a proposed 15-year term. That's according to the application PG&E filed with the California PUC to win authority to bill ratepayers for the cost, the theory being that the project will satisfy the "least cost, best fit" (LCBF) test mandated by California's statutory renewable portfolio standard (RPS)—by far the most strict in the nation. (CPUC Advice Letter 3449-E, filed April 10, 2009).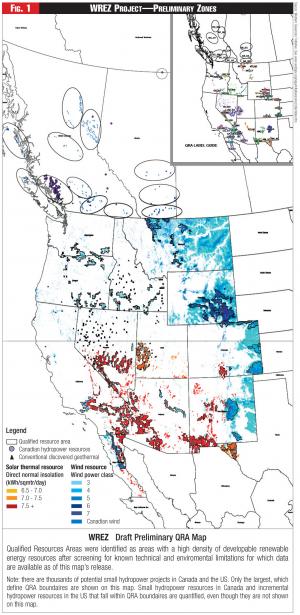 And before pinching yourself to verify your sanity, consider that according to Solaren, a certain Dr. Neville I. Marzwell, working out of NASA's Jet Propulsion Laboratory, has achieved a greater-than 90-percent payback in the process of converting solar-cell power to radio frequencies and then transmitting the energy for recovery at a distance of 92 miles (148 km) between two Hawaiian islands in a demonstration conducted in 2008 for the Discovery Channel. Moreover, as PG&E noted in its PUC application, the project won't require supplemental gas-fired backup generation, as is often the case with variable resources like wind or solar. That's because the satellite-based array will experience only occasional and brief blockages of sunlight lasting sixty minutes or less—the outer space equivalent of a cloudy day—when the panels fall within the Earth's shadow at or about celestial midnight during the two or three weeks bracketing the annual spring and fall equinox periods.
Welcome to the new renewable reality.
Over the past 15 months, each of California's three major investor-owned retail electric utilities has sought CPUC approvals for additional solar PV projects—though they be Earthbound, featuring small, modular units (primarily 1 to 2 MW each) slated for installation in shopping malls, parking lots, and on the flat roofs of warehouses and commercial buildings that don't need the generated power for their own operations:
• PG&E: 250 MWs at an installed capital cost of $4,275/kW ( CPUC Application 0902019, Feb. 24, 2009 );
• Edison: 250 MWs at $3,500/kW ( A. 08-03-015, Mar. 27, 2009 ); and
• SDG&E: 52 MWs at $4,800/kW ( A. 08-07-017, July 11, 2008 ).
This is traditional, utility-owned generation added to rate base and operated at wholesale producing electricity for sale to ratepayers at retail. But these renewable gen plants are to be connected to the grid directly at substations or at distribution-level voltages. That makes for a big paradigm shift: Virtually no new investment