Deck:
How solar PV could redraw the map for green energy and grid investment.
Author Bio:
Bruce W. Radford is publisher of Public Utilities Fortnightly.
When Pacific Gas & Electric broke the news six weeks ago that it had signed a deal with Solaren Corp. to buy 200 MW of solar energy from satellites launched into geosynchronous orbit, the idea seemed almost laughable.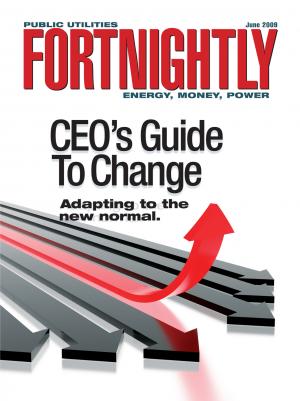 Solaren's plan is to catch unobstructed sunlight falling on arrays of photovoltaic solar panels deployed in the crystalline void of outer space, and then to convert the generated electricity into radio-frequency energy for transmission to Solaren's ground-based receiving station outside Fresno.
In fact, PG&E has committed to buying 850 GWh from Solaren in year one of the project, plus 1,700 GWh/yr. through the end of a proposed 15-year term. That's according to the application PG&E filed with the California PUC to win authority to bill ratepayers for the cost, the theory being that the project will satisfy the "least cost, best fit" (LCBF) test mandated by California's statutory renewable portfolio standard (RPS)—by far the most strict in the nation. (CPUC Advice Letter 3449-E, filed April 10, 2009).
And before pinching yourself to verify your sanity, consider that according to Solaren, a certain Dr. Neville I. Marzwell, working out of NASA's Jet Propulsion Laboratory, has achieved a greater-than 90-percent payback in the process of converting solar-cell power to radio frequencies and then transmitting the energy for recovery at a distance of 92 miles (148 km) between two Hawaiian islands in a demonstration conducted in 2008 for the Discovery Channel. Moreover, as PG&E noted in its PUC application, the project won't require supplemental gas-fired backup generation, as is often the case with variable resources like wind or solar. That's because the satellite-based array will experience only occasional and brief blockages of sunlight lasting sixty minutes or less—the outer space equivalent of a cloudy day—when the panels fall within the Earth's shadow at or about celestial midnight during the two or three weeks bracketing the annual spring and fall equinox periods.
Welcome to the new renewable reality.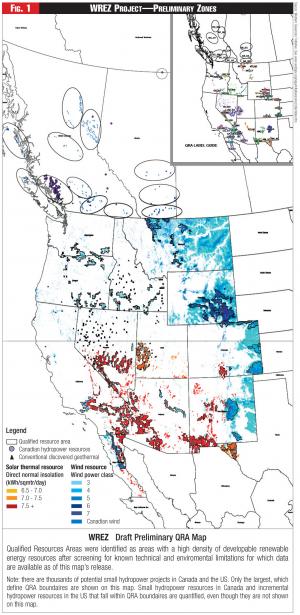 Over the past 15 months, each of California's three major investor-owned retail electric utilities has sought CPUC approvals for additional solar PV projects—though they be Earthbound, featuring small, modular units (primarily 1 to 2 MW each) slated for installation in shopping malls, parking lots, and on the flat roofs of warehouses and commercial buildings that don't need the generated power for their own operations:
• PG&E: 250 MWs at an installed capital cost of $4,275/kW (CPUC Application 0902019, Feb. 24, 2009);
• Edison: 250 MWs at $3,500/kW (A. 08-03-015, Mar. 27, 2009); and
• SDG&E: 52 MWs at $4,800/kW (A. 08-07-017, July 11, 2008).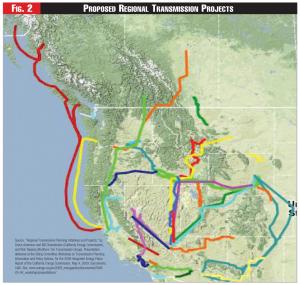 This is traditional, utility-owned generation added to rate base and operated at wholesale producing electricity for sale to ratepayers at retail. But these renewable gen plants are to be connected to the grid directly at substations or at distribution-level voltages. That makes for a big paradigm shift: Virtually no new investment will be required in additional electric transmission lines to accommodate these green resources.
Compare that scenario with what you've been reading about in this column in recent issues: About the massive multi-billion dollar investments in new transmission infrastructure that have proposed to bring wind energy and other remote renewable resources from source to sink so as to comply with RPS laws now in force among the states, or expected in the future at the federal level.
This assumption—billions upon billions of dollars for grid expansion—has shaped industry thinking and dominated FERC dockets for at least 24 months. It has spawned collaborative initiatives to evaluate and map out the locations of the most valuable wind, solar, geothermal and other green energy resources, so planners can get busy and design a grid overlay network—a 21st century green-energy superhighway, likened to Eisenhower's 1950s interstate highway system—to bring the power to market.
Congress now is considering legislation (S. 539, for example) that would mandate the creation of scores of county-sized renewable energy zones (REZ) spread across the country, and then establish a separate, super-regional planning agency for each of the three electrical grid interconnections—Eastern, Western, and ERCOT (Texas)—to decide how best to bring all that REZ power to market, and where to site all the billions of dollars in new electric transmission lines that are so obviously needed.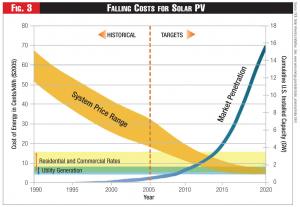 But what if they aren't?
What if utilities in California and elsewhere can satisfy their renewable portfolio standards (RPS) largely by plopping down a few solar photovoltaic collector cells at point of use—on commercial rooftops and in vacant lots located right in the midst of America's power- hungry neighborhoods—without having to build hundreds and thousands of miles of new transmission lines?
That's the message coming out of the Renewable Energy Transmission Initiative (RETI) in California. But you won't hear it from the official Phase 1A and 1B Final Reports of the stakeholder steering committee, which some say is grounded in yesterday's paradigm, not unless you read between the lines.
Rather, the warnings of this new reality check are coming from the engineers, environmentalists and private power developers—who perceive that technology is racing way ahead of the regulators and policymakers.
The Politics of Zoning
Between February 2 and March 2 of this year, the zone identification and technology assessment working group for the Western Renewable Energy Zones Project (WREZ)—a joint initiative of the Western Governors' Association and the U.S. DOE—took public comments from environmental groups, industry trade associations, power-project developers, investor-owned utilities, Native American tribes, military installations, state energy agencies and various other groups regarding ZITA's initial proposed mapping of renewable energy zones, known in WREZ lingo as qualified resource areas (QRAs), to be spread across a broad region including some 11 Western states, plus the Canadian provinces of Alberta and British Columbia. (See Fig. 1. WREZ Project—Preliminary Zones.)
Judging from the comments, the WREZ process appears engrossed in purely political questions. In fact, many stakeholders seem to see the process as a form of economic stimulus package—a way of attracting outside funds for local development.
For example, what if all the best REZs turn out to be located in only a few of the 11 states and provinces? Is each state guaranteed at least one REZ, even if that means mapping out the second- or third-best resource areas?
Moreover, should each REZ be ranked by gross energy value and bottom-line cost metrics (the strongest winds, the highest-intensity solar insulation, the lowest capital installation cost), or should other factors be considered such as resource diversity and availability? Should some of the best resources be sacrificed to ensure a useful mix of day- and night-peaking wind, or to combine night-peaking wind with day-peaking solar?
On May 1, the chairman and vice-chairman of the WGA (Governors Jon Huntsman, Jr. and Brian Schweitzer, of Utah and Montana) sent a letter to Senate Energy & Natural Resources Committee Chairman Jeff Bingaman to make sure Congress won't overturn the WREZ findings.
Noting the huge commercial interest in new investment among western grid developers (See Fig. 2—Proposed Regional Transmission Projects), the Western Governors urged that any federal legislation that creates interconnection-wide planning to foster renewable energy must ensure federal agency actions "comport" with the Governor-approved transmission plans coming out of WREZ. In addition, the Governors want "right- sizing" of all grid additions "to capture the significant economies of scale."
Thus, despite the widely acknowledged need to centralize grid planning across the largest possible geographic area, so as to address problems such as climate change that are national or even global in scope (see Fortnightly's April Commission Watch column, "Federalizing the Grid"), and the Obama Administration's strong support for such measures, it would appear that the Western Governors want to preserve their right to re-balkanize the grid.
A Technology Tug-of-War
In California, by contrast, the players are fighting not so much over politics, but over land use, cost metrics, and technology choices. Two basic questions have emerged.
For example, should planners weigh environmental factors equally with economic analysis in measuring the value and cost of discrete renewable resources? Such factors might measure the surface footprint (acres per megawatt) or water usage (acre-feet per megawatt) required to develop a given resource, irrespective of transmission needs or energy or capacity value. Or, in the alternative, should planners continue as usual to evaluate resources only in terms of economics ($/kW of installed capacity), and then consider environmental issues (including preservation of wildlife and state and national parklands) only in the context of the zonal ranking and the mapping of rights-of-way?
The California process, RETI, is a statewide collaborative initiative designed to help identify grid projects needed to accommodate the state's renewable energy goals. RETI is charged with mapping, assessing and ranking all competitive renewable energy zones within the state, and preparing detailed transmission plans. The RETI effort is led by a stakeholder steering committee (SSC) comprised of representatives from the state PUC, the California Energy Commission, the California Independent System Operator (CAISO), and various publicly-owned utilities, with technical aid provided by the Black & Veatch engineering firm.
To date, the SSC has signed off on final reports for Phase 1A (modeling of resources, final report accepted May 21, 2008) and Phase 1B (ranking of CREZs, final report issued January 2009, with an update issued February 24). In Phase 2, the steering committee will refine its analysis of CREZ generating potentials to include project siting constraints, and will develop a statewide conceptual transmission plan. Phase 3 will advance the plan into proposals for specific transmission projects that can be approved, financed, and built to provide renewable energy to customers across the state in the most cost-competitive and least environmentally harmful ways.
Together, the Phase 1A and 1B reports run over 750 pages. Industry comments on various drafts run another 200 pages. Dozens of issues have emerged in the discussion, but one issue begs a paradigm-busting question: Can the state of California meet its aggressive RPS goals—including the recent call by Governor Arnold Schwarzenegger to go 33 percent green by 2020 (see Executive Order S-14-08, issued Nov. 17, 2008)—by relying on thin-film solar PV technologies, installed on flat commercial rooftops and previously disturbed land (such as at industrial parks, vacant lots, or existing substations), to cover the gap known as the renewable "net short," and at the same time avoid the need for new massive investments in electric transmission?
The Phase 1B final report and update of February 24 maps out 29 distinct CREZs with resources potentially capable of delivering about 200,000 GWh/yr.—more than three times the estimated renewable energy net short of 59,710 GWh/yr. But those findings are based upon the Phase 1A modeling of resource values and costs, which has sparked widespread dissatisfaction. Simply put, the critics charge that the RETI process has defined solar thermal and solar PV potentials in terms of obsolete technologies—parabolic trough for solar thermal, and silicon crystalline tracking for solar PV—thereby yielding estimates of levelized costs that are way too high.
The Phase 1A report estimated levelized output costs of $201-$276/MWh for solar PV, based on capital costs at $6,500-$7,500/kW. This price contrasts with the nominal $3,500/kW installed capital costs for the SoCalEdison roof top solar-PV project noted here previously. The disconnect has drawn widespread criticism, especially from solar industry manufacturers, developers and advocates, such as First Solar Inc., OptiSolar, the Large-Sale Solar Association, and even environmental groups like the Sierra Club and Defenders of Wildlife.
To worsen the problem, the RETI Phase 1B report concedes that these estimates could be faulty, noting that cost reductions for thin-film solar PV resources has been "dramatic" of late (see Fig. 3, citing cost findings from DOE's Solar America Initiative.) Yet the RETI report declines to accept these lower cost figures as definitive, despite the implications:
"In the Phase 1A Report, Black & Veatch identified tracking crystalline as the proxy technology to represent solar PV resources. The costs for this technology are relatively high, and as a result the base case does not include development of any solar PV resources. Unlike most other renewable technologies, capital costs in the photovoltaic industry have significant potential to decrease, and there is considerable commercial interest in utility-scale, 'thin film' systems."
The report then proceeds to conduct a so-called "sensitivity analysis" to get a handle on what these lower costs might mean in practice if they could be accepted as valid:
"This sensitivity tests an alternate thin-film technology for solar with capital costs of about $3,700/kWe, roughly half that of tracking crystalline. This figure represents goals and cost targets provided by manufacturers and developers. Notably, these capital costs are also lower than the large-scale solar thermal projects; therefore thin-film solar is assumed to occur both at the distributed scale (20 MW) and also in large sale blocks (150 MW).
"The results of this sensitivity run are dramatic… More importantly, the cost-competitive in-state non-CREZ resources increase by more than 20 times to about 45,000 GWh/yr. This figure is over two-thirds of the net short requirement. The large majority of these non-CREZ resources are 20-MW solar PV projects assumed to connect to the distribution system. (See, RETI Phase 1B Final Report, January 2009, pp. 5-27, 5-28.)
To put this long statement into perspective, consider these written comments from Kim Delfino, California Program Director for the environmental group Defenders of Wildlife:
"The RETI report only briefly acknowledges that solar PV potential is virtually inexhaustible, and that at projected decreases in PV costs, a fleet of small-scale, direct-to-grid PV facilities distributed around the state could provide two-thirds or more of the net short renewable energy needed by 2020 to meet the state's goals.
"This direct-to-grid scenario," writes Delfino, "would drastically reduce the need for new transmission and for massive transmission dependent projects."
In truth, there remains some debate about whether the substations and local distribution networks across California are sufficiently robust to accept distribution-level interconnections of modular solar PV units as large as 20 MW.
PG&E noted in its written comments on the RETI Phase 1B report that "in areas where there are large parcels of undeveloped land suitable for 20-40 MW PV installations many of the PG&E substations are small, with a capacity much less than this amount.
"Therefore," notes PG&E, "the total distributed PV potential is likely substantially less than the estimates suggested in the Phase 1B report."
Even OptiSolar, a major manufacturer of thin-film solar panels, echoes PG&E's concerns over substation capacity: "The development timeframe for the total build out of 20-MW projects [distributed, point-of-use solar PV] would be much longer than building the larger utility scale PV projects."
Yet the promise of distribution-level renewable energy still appears too compelling to ignore for engineers such as Bill Powers, of Power Engineering of San Diego.
In written comments he offered in November 2008, Powers noted that the 30-percent federal solar investment tax credit and other incentives approved in last fall's $800 billion stimulus package and now made available even for generation built by investor-owned utilities could effectively lower the gross installed capital cost of a thin-film solar PV system by 58 percent, from the $2,700 to $3,500/kW range to $1,130 to $1,470/kW.
Under that assumption, wrote Powers, a newly installed thin-film solar PV capacity of 14,000 to 18,000 MW would come in for the same $20 billion as would be needed to construct 10,000 MW in new transmission capacity. Power's figures were based on recent SDG&E's cost projection of $1.883 billion for the 1,000-MW Sunrise Powerlink transmission line, or just under $2,000/kW.
Powers summed up his case:
"There is no possible economic justification for constructing high-cost transmission to remote wind and solar resources if for the same transmission investment California IOUs can build far more thin-film PV at substations or at the point of use than the transmission lines built at such high cost can actually carry."
But recall that the ultimate goal of RETI's work is "to identify major upgrades to California's electric transmission system needed to access competitive renewable energy zones sufficient to meet the state's energy targets."
That mission statement, taken directly from the RETI Phase 1B report, prompts the following observation from Joan Taylor, chair of the Sierra Club's California/Nevada Desert Energy Committee:
"The outcome of the RETI process is a foregone conclusion—a transmission-dependent system of large, remotely located power plants."