Deck:
Radio waves deliver flexibility and security.
Author Bio:
William Atkinson is a freelance journalist based in Carterville, Ill.
Radio waves deliver flexibility and security.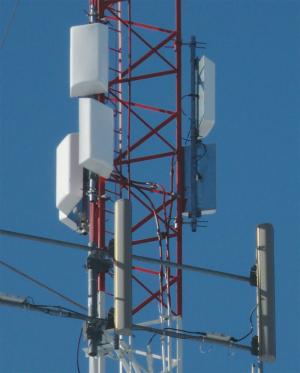 In recent months, much of the smart-grid buzz has involved a newer technology being introduced into the mix—wireless.
According to Eric Miller, a senior vice president for wireless technology vendor Trilliant, the reason for the new-found popularity of wireless smart grid is that it addresses many of the communications challenges utilities face related to geography, bandwidth, performance, and upgradability. In addition, wireless technology already is available. "There's a tremendous amount of investment globally in wireless communication for other applications that you can leverage and work off," he says. "You don't have to pay to invent wireless."
Wireless in Action
One utility already moving in this direction is Connecticut Light & Power (CL&P). The company is using wireless smart grid technology as part of a pilot program, among the largest customer-focused pilots of its kind in North America to date. This summer, 3,000 CL&P customers are taking part in the utility's Plan-It Wise Energy program, a voluntary rate program to test residential, commercial, and industrial customers' interest in, and response to, time-based energy rates and smart meters. Smart meters will measure customers' electricity usage in one-hour intervals. The system will collect and transmit information about customer electricity usage to the utility, and then back to the customer, via a two-way wireless network.
"We felt that wireless, using radio signals, would be the most cost-effective approach," explains Jessica Brahaney Cain, program director at CL&P. "We already own several radio towers, so we were able to leverage that existing asset."
Another utility expressing interest is Hawaiian Electric, which provides electricity to 95 percent of Hawaii's residents. It's involved in a pilot project using the FlexNet wireless smart-grid system from Sensus Metering Systems. To date, the technology has been tested for two years, with thousands of smart meters in a variety of settings, terrains and environments on Oahu. Between 2009 and 2015, the company expects to transition 430,000 residential and commercial customers to FlexNet smart meters. Nineteen tower network sites throughout Oahu, Maui, and Hawaii will provide two-way secure radio frequency (RF) network coverage.
The system provides the utility with two-way communications with the meters, to enable on-demand reads, remote connect and disconnect services, notifications of outages and restoration, and remote firmware upgrades. It also will support new pricing and demand-response (DR) initiatives that help customers manage their electricity use.
"We see wireless smart grid as a way to improve service to our customers," says Darren Pai, a spokesperson for the utility. "It provides customers with more options and control, as well as cost-saving rates based on time-of-use. It also will help us manage our system better."
Beyond Meters
While wireless smart-grid technology seems to be making its first inroads at the meter, the potential is significantly greater. In fact, most of the smart grid is well suited to wireless.
"In terms of grid automation, much of the focus has been directed toward automatic meter reading and control," says Stewart Kantor, CEO of broadband wireless equipment vendor, Full