Deck:
The economy forces tough decisions.
Author Bio:
Lori A. Burkhart is Fortnightly's managing editor.
The economy forces tough decisions.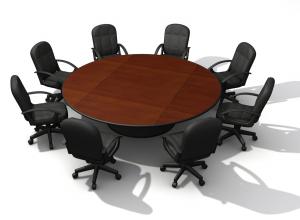 In the midst of a recession, the past year has seen conservation and savings become the new chic in the United States. This presents a dilemma for utility companies and regulators, who realize the need for better infrastructure for reliability purposes as well as for increasing efficiency and a cleaner environment. But someone has to pay, whether it is shareholders or ratepayers, and state regulators find themselves at ground zero in deciding in a new reality what constitutes fair rate treatment.
Illinois, for example, is experiencing an unemployment rate of about 10 percent, its highest level since 1983. Barely a year after a rate-hike implementation, Ameren, citing reliability needs, again is asking the Illinois Commerce Commission for another increase. This comes after cutting staff, reducing office space and slashing its dividend. Meanwhile, AARP is fighting the proposal, and released survey findings that nearly half of the people over 50 said the recession has made it harder to pay their utility bills. This isn't an enviable position for either the utility or the regulators, but it's a situation found all over the United States.
Meanwhile, as building plans move forward, encompassing more renewable smart-grid projects, and even new nuclear plants, state regulators are grappling with balancing the obvious need for investment with the need for keeping rates affordable in the troubled economy. The good news is that the federal government's stimulus funds are helping push smart-grid projects forward.
To learn how various states are dealing with this difficult balancing act, Fortnightly spoke with regulators in several states that either have issued recent rate decisions or are facing rate hike requests. Participants in the 2009 Regulator's Forum included:
• Kevin M. DelGobbo , Chairman, Connecticut Department of Public Utility Control;
• Doug Everett , Chairman, Georgia Public Service Commission;
• Charles E. Box , Chairman, Illinois Commerce Commission;
• Garry A. Brown , Chairman, New York Public Service Commission;
• Bob Anthony , Chairman, Oklahoma Corporation Commission;
• Lee Beyer , Chairman, Oregon Public Utility Commission; and
• James H. Cawley , Chairman, Pennsylvania Public Utility Commission.
Fortnightly: In the midst of this economic downturn, how is your state regulatory commission balancing the need for capital improvements by utility companies while withstanding pressures to keep rates low?
Kevin M. DelGobbo, Connecticut: The challenge of the regulatory compact is more difficult during the current downward economic cycle. Unfortunately, there is no silver bullet solution.
We need to ensure that over the long run, Connecticut has sufficient infrastructure in place so that customers receive high service quality including the latest new technologies. However, for the roll-out and delivery of those types of services customers are clamoring for—more reliable, green and smart services—significant capital expenditures must be undertaken by the utilities, for which it's their legal right to be made whole. There's no denying that rates have to account for such capital investments. The department's approach going forward in this respect is to be flexible and creative since a customer's