Deck:
The economy forces tough decisions.
Author Bio:
Lori A. Burkhart is Fortnightly's managing editor.
In the midst of a recession, the past year has seen conservation and savings become the new chic in the United States. This presents a dilemma for utility companies and regulators, who realize the need for better infrastructure for reliability purposes as well as for increasing efficiency and a cleaner environment. But someone has to pay, whether it is shareholders or ratepayers, and state regulators find themselves at ground zero in deciding in a new reality what constitutes fair rate treatment.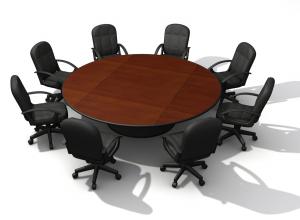 Illinois, for example, is experiencing an unemployment rate of about 10 percent, its highest level since 1983. Barely a year after a rate-hike implementation, Ameren, citing reliability needs, again is asking the Illinois Commerce Commission for another increase. This comes after cutting staff, reducing office space and slashing its dividend. Meanwhile, AARP is fighting the proposal, and released survey findings that nearly half of the people over 50 said the recession has made it harder to pay their utility bills. This isn't an enviable position for either the utility or the regulators, but it's a situation found all over the United States.
Meanwhile, as building plans move forward, encompassing more renewable smart-grid projects, and even new nuclear plants, state regulators are grappling with balancing the obvious need for investment with the need for keeping rates affordable in the troubled economy. The good news is that the federal government's stimulus funds are helping push smart-grid projects forward.
To learn how various states are dealing with this difficult balancing act, Fortnightly spoke with regulators in several states that either have issued recent rate decisions or are facing rate hike requests. Participants in the 2009 Regulator's Forum included:
• Kevin M. DelGobbo, Chairman, Connecticut Department of Public Utility Control;
• Doug Everett, Chairman, Georgia Public Service Commission;
• Charles E. Box, Chairman, Illinois Commerce Commission;
• Garry A. Brown, Chairman, New York Public Service Commission;
• Bob Anthony, Chairman, Oklahoma Corporation Commission;
• Lee Beyer, Chairman, Oregon Public Utility Commission; and
• James H. Cawley, Chairman, Pennsylvania Public Utility Commission.
Fortnightly: In the midst of this economic downturn, how is your state regulatory commission balancing the need for capital improvements by utility companies while withstanding pressures to keep rates low?
Kevin M. DelGobbo,Connecticut: The challenge of the regulatory compact is more difficult during the current downward economic cycle. Unfortunately, there is no silver bullet solution.
We need to ensure that over the long run, Connecticut has sufficient infrastructure in place so that customers receive high service quality including the latest new technologies. However, for the roll-out and delivery of those types of services customers are clamoring for—more reliable, green and smart services—significant capital expenditures must be undertaken by the utilities, for which it's their legal right to be made whole. There's no denying that rates have to account for such capital investments. The department's approach going forward in this respect is to be flexible and creative since a customer's ability to pay its utility bills even in this climate must be met. As such, the department must insure that all new initiatives from the legislature or the utilities provide significant value to ratepayers. Policies that raise rates and lead to even higher defaults aren't only devastating to a customer, but also have serious negative implications for the provider of utility services.
Lee Beyer, Oregon: The decision to make capital improvements by and large is a decision for the utility that the commission evaluates for prudence in a ratemaking proceeding. With the economic downturn, utilities are delaying some capital improvements as loads placed on their system have declined.
James H. Cawley, Pennsylvania: Since the economic downturn has occurred, Pennsylvania has seen only one base-rate case submitted, which is currently under consideration.
The commission has been encouraging utilities to seek federal stimulus monies as well as tax-exempt opportunities available through state revolving-loan programs and other low-cost financing mechanisms. Also, the commission is working with the Pennsylvania general assembly to create a system-improvement charge to facilitate natural gas and wastewater system infrastructure improvements.
Doug Everett, Georgia: Since 1998, the Georgia commission has set electric base rates on a three-year cycle. At the same time, the Georgia commission has approved a separate rider for the recovery of major capital costs associated with environmental compliance at electric generating facilities. The rider is levelized for the three-year period and any over or under recovery will be addressed in the 2010 rate case.
The commission and [Georgia Power] also agreed to delay a fuel-cost recovery proceeding due to the downturn in the economy. Also the commission has accepted a recent proposal by Atlanta Gas Light Co., the major regulated gas utility in Georgia, to delay the filing of a rate case by at least six months. The rate case was originally set to be filed on Nov. 1, 2009 but has been delayed until at least April 1, 2010.
Charles E. Box, Illinois: Several of the energy utilities in Illinois are in the midst of rate case and other proceedings to permit accelerated investment in natural gas mains using CWIP and to allow cost recovery of automated metering and smart grid [investments] through riders. While I can't comment specifically, the commission recognizes the importance of balancing the need for new investment while minimizing ratepayer impact during these difficult economic times.
Bob Anthony, Oklahoma: Historically, Oklahoma's major electric utilities have out-performed the Dow Jones utility average while maintaining rates that are among the lowest for fossil-fueled generation. To achieve this, the commission utilizes alternative ratemaking methodologies to reduce the impacts of additional rate-base investments. Performance-based rates (PBRs) are used for natural gas utilities to encourage efficiency by allowing the company to share in earnings that exceed the allowed rate of return. Riders reduce volatility and carrying costs by allowing pass-through of approved expenses closer to real time. Discretionary spending by utilities is discouraged, while the emphasis on capital expenditures is focused on projects that will lead to ratepayer savings. For example, system-hardening activities will reduce outages and repair costs. The commission also encourages new technologies by conducting pilot programs such as the deployment of smart grid and smart meters, which along with time- and demand-sensitive rate plans give customers more control over their billing, while reducing operating costs such as truck rolls and meter reading.
Garry A. Brown, New York: We generally provide for recovery of costs associated with capital projects; however, we're asking utilities to take a long, hard look at their capital budgets, and to seriously assess the potential to defer some capital expenditures on projects that are discretionary or could be slipped without compromising safety and reliability. Also we're adopting a 'downward reconciliation' rate mechanism for capital expenditures so customers receive the benefit of any under-spending by the utilities.
Staff meets routinely with utilities to assess capital programs, stressing the need to continue high-priority capital projects and scale back lower-priority projects. Management audits are being performed of utility construction program planning and these audits stress the importance of linking capital expenditures to achievement of long-term goals.
The commission instituted a proceeding in May requiring utilities to file austerity plans and explain what actions they have already taken to control costs in this economic environment and what additional actions can be taken.
Fortnightly: Is the regulatory compact changing in your state to accommodate increased market risk?
Anthony, Oklahoma: Yes, although market risk has always been a part of the regulatory process. Staff reviews current market conditions when recommending allowed rates of return. This consideration includes modified risk premiums, the current bond market and rating systems. Alternative regulation through riders allows the company to recapture some expenditures in real time rather than waiting for rate-case adjustments, while at the same time helping hold down carrying costs and decreasing consumer rate shock. A greater utilization of competitive bidding and independent evaluators for fuel, generation, capital improvements and transportation ensures a price closer to true market valuation. The commission also has approved pilot programs in financial hedging to reduce ratepayers' exposure to risks in the commodities markets, and staff reviews utility integrated resource plans as a means of longer-term planning and reduced speculation.
Beyer, Oregon: No, we haven't made any changes to the regulatory compact.
DelGobbo, Connecticut: The department is keenly aware of the implications of a utility provider that doesn't get a rate relief sufficient to maintain cash flow needed to procure energy portfolios, which unlike ratepayer bills, are due immediately upon being acquired. There is the additional pressure utilities face of receiving a lower credit rating due to a level of uncertainty in rate proceedings, which adds to their cost of capital. The department is currently evaluating the desirability and efficacy of establishing a more standardized return-on-equity methodology.
Our department also has been active in several gas and electric dockets in implementing decoupling of electric and natural gas distribution revenues from sales volumes and instituting long-term resource planning for Connecticut. The department remains open to evaluating any other new or innovative proposals the industry or legislature wish to submit for our review.
Everett, Georgia: In 2009, the legislature passed, and the governor signed, Georgia Senate Bill 31. It approved the recovery of financing costs associated with construction work in progress through rates during the construction of nuclear power generating facilities.
Box, Illinois: The laws governing the regulation of utilities in Illinois seem to constantly be changing. Nevertheless, I don't believe there's been a fundamental shift in the regulatory compact. One important change, however, is the increase in competition in some portions of the previously regulated monopoly utility services. Many of the larger businesses in Illinois now acquire electric generation and natural gas commodities from suppliers other than the traditional utilities. The commission no longer establishes the prices for a significant portion of what was traditionally the utility bill for many customers. Instead, in many cases, the competitive market establishes the prices for electric generation and natural gas commodity. For the portions of utility services that remain regulated by the commission, the manner of regulation remains quite similar to what it's been for decades.
Cawley, Pennsylvania: Prior to the restructuring of the electric industry in Pennsylvania, market risks were part of the consideration when calculating the rate of return for [electric distribution companies] during base-rate cases. The commission's approach to default service permits our EDCs to design their default service programs to minimize market risk.
Restructuring has shifted the risk. Consumers no longer bear the risk for inefficient generation plant investments and operations. Generation plant owners now are at risk for cost overruns and inefficient operations.
Brown, New York: It has been our long-standing position that there is no regulatory compact in New York. The commission has full discretion to take whatever actions it believes are in the public interest.
Fortnightly: In this economy, saving money is a top priority. What can state commissions do to ensure utilities give customers the tools and education to help control energy bills?
Brown, New York: Commissions can remove financial disincentives through revenue decoupling, rate incentives or other ratemaking approaches. They can elevate the importance of, and establish funding mechanisms for, utility programs designed to help customers control energy bills through major policy initiatives, such as [New York's] energy efficiency portfolio standard proceeding and advanced metering infrastructure, highlighting the importance of customer education in all programs. They can require and review annual utility customer education plans. Finally, commissions can convene joint, multi-agency and utility working groups to pool knowledge and resources with the common goal of helping customers control energy bills.
DelGobbo, Connecticut: As a result of programs our state legislature and our department have initiated and administered, Connecticut is recognized as a leader in energy efficiency and demand response and renewable programs. We believe the tools customers need to better manage their energy consumption and hence energy bills are being deployed and are ensuring significant savings for our ratepayers.
The Energy Conservation Board also has undertaken several campaigns to educate utility customers about managing their energy usage during peak times. The home energy solutions program sponsored by our electric utilities provides a thorough evaluation of a residential customer's energy usage, while identifying areas of leakage and waste and provides education to help customers make behavioral changes to continue further electricity reductions. Other campaigns the department has employed include "Wait until 8pm," which encourages customers to run high-demand appliances such as air conditioners, washers and dryers [in off-peak hours] and to change their traditional light bulbs to more energy-efficient CFL lighting. The department takes great care to ensure that our energy efficiency and conservation programs are cost effective and adding value to ratepayers.
One of the benefits of electric restructuring in Connecticut has been the influx of electric suppliers. Customers are seeing their electric bills drop 10 percent or more by changing from their traditional electric distribution company to a new licensed electric supplier for the electric generation portion of their utility services.
Everett, Georgia: The commission allows utilities recovery of educational advertising to inform customers how to control their energy costs. The commission encourages utilities to perform energy audits at the customer's request. The commission has also approved several electric demand-side management (DSM) programs and oversees an ongoing stakeholder group charged with further development of cost-effective demand-side programs.
Box, Illinois: The commission is committed to keeping the public abreast of changes taking place in the industry. We've been fortunate in Illinois that many utilities have taken the initiative to reach out to customers. For example, most of the major utilities in Illinois have very useful information available to customers on the internet. This typically includes access to tariff and pricing information, frequently asked questions and tips on conserving energy. In addition to providing customer-specific information on the internet, several utilities provide much of the same information and analysis to residential customers via telephone. We encourage utilities to educate and assist their customers and expect that all reasonable costs associated with such programs should be recovered. Finally, Illinois electric utilities have real-time pricing tariffs that I believe have the potential to benefit many customers including residential customers. While I understand that residential customers may be hesitant to try real-time pricing in the short-run, these programs can produce reduced electric bills for customers willing to modify their behavior.
Anthony, Oklahoma: Oklahoma has implemented new [DSM] rules to require natural gas and electric utilities to promote efficient customer use of these important resources. These programs call for customer education that includes a school-based approach, as well as residential weatherization and efficiency incentives. The rules also call for customized plans for industrial and commercial customers. These plans were implemented in 2008 and updates were filed in September 2009. In addition, the commission has authorized smart-grid and smart-meter pilot programs. When utilized in conjunction with time-of-use rates, these programs encourage customers to shift electric usage away from peak hours of the day. Reducing overall usage and modifying consumer usage patterns can lead to substantial savings for both the utility and its customers.
Beyer, Oregon: The major electric utilities assess a public purpose charge on each bill, some of which supports the Energy Trust of Oregon. The Energy Trust is the designated organization that works with utilities to assist customers in learning how to save energy and implement cost-effective energy efficiency measures.
Cawley, Pennsylvania: A 2008 law required Pennsylvania EDCs serving more than 100,000 customers to establish an energy efficiency and conservation plan to help meet electricity consumption reduction targets of 1 percent by May 31, 2011, and 3 percent by May 31, 2013. The energy consumption reductions total 1.5 million MWh and 4.4 million MWh, respectively. The act also requires a 4.5-percent reduction in peak demand by May 31, 2013, which totals 1,193 MW. Peak demand is defined as the system's top 100 hours of highest demand.
Pennsylvania EDCs began implementing the energy efficiency and conservation plans in October 2009. The programs include consumer give-aways for compact florescent light bulbs and rebates for exchanging old appliances for EnergyStar models. We required all of the state's large EDCs to file a consumer education plan. Also we're working to make consumers aware of: ways to reduce usage; pending rate increases once generation rate caps expire; utility mitigation programs (including the opportunity for customers to pre-pay or defer a portion of the rate increase); and the opportunities for shopping for electric generation. At the same time, we're working to ensure that low-income consumers know about the steps they can take to reduce usage and programs available to help restore and maintain service.
Fortnightly: Has the down economy resulted in any novel rate structures being presented for consideration?
Brown, New York: In two recent major electric rate cases, the commission imputed savings that would result from utilities adopting austerity budgets. And on a generic basis, the commission required all major gas and electric utilities to closely examine their planned expenditures to identify costs that could be reduced without impairing their ability to provide safe and adequate service; essentially by adopting austerity budgets. Each utility was to also address the appropriate allocation of savings between customers and shareholders and to propose a mechanism to deliver savings to customers as promptly as possible. Some of the utilities have voluntarily agreed to provide additional payment-related assistance to customers during the last winter period.
Everett, Georgia: The commission has encouraged and approved the development of a critical peak pricing tariff for residential customers. The tariff currently is in the pilot stage. It's used in conjunction with AMI metering. Customers that reduce load when a critical peak period is identified receive a credit for the reduction. If the customer doesn't reduce load, the customer pays the standard tariff rate.
DelGobbo, Connecticut: Over the past five years, the department has undertaken a number of initiatives to implement time-of-use and other innovative rate options. Time-of use rates are now mandatory for all customers over 100 kW. One of our electric distribution companies also has seasonal rates, mandatory time-of use rates for larger residential customers and voluntary rates for all customers. The other electric distribution company currently doesn't have the meters necessary for large-scale implementation of time-differentiated rates. The utility is conducting a major rate study to examine the costs and benefits of new rate options and the deployment of smart meters that would be required.
Box, Illinois: A couple of natural gas utilities have requested decoupling of revenue from the volume of gas sold. In one instance, the commission approved such a request as a pilot program. In other instances, the commission has used a straight fixed-variable approach that increases the monthly fixed charges with offsetting decreases in usage charges to mitigate the impact that varying sales has on revenues of natural gas utilities.
In recognition of a trend of increasing uncollectibles, Illinois law recently was revised to allow electric and natural gas utilities to implement a separate rider mechanism that will assist them to deal with the fluctuating levels of uncollectibles outside of rate cases. There are several requests to implement uncollectible riders currently pending before the commission.
Anthony, Oklahoma: Yes. In its last general Oklahoma jurisdictional rate case, our state's largest electric utility added and/or modified programs to bring additional benefits to its low-income customers by further reducing the customer charge for persons who qualify for LIHEAP. It also offered a reduction of $5 per month off the customer charge for senior citizens who participate in time-of-use rates. Finally, the utility has created new tariffs for customers who use in-home smart-grid technology. Staff is also working with other utilities that are requesting reduced rates to certain commercial and agriculture customers due to declining usage and competition from other fuel sources. Staff is working with those companies to find solutions that retain customers. In addition, the state's major gas and electric utilities participate in a program with the Salvation Army that allows customers to pay an extra amount on their monthly statement to assist others with bill payment.
Beyer, Oregon: Not directly in response to economic conditions. However, to encourage more efficient use of energy, the commission recently approved for Portland General Electric—Oregon's largest electric utility—a residential peak pricing pilot that utilizes a dynamic pricing structure based on time-of-use rates. All three Oregon-regulated electric utilities offer time-of-use pricing programs and various other demand-response programs.
Cawley, Pennsylvania: The Pennsylvania Public Utility Code authorizes the PUC to prescribe a mandatory system for automatic adjustment of a utility's rates by means of a sliding scale of rates. In 1997, the code was amended to provide for an adjustment clause for the recovery of costs related to distribution-system improvement projects designed to enhance water quality, fire protection reliability, and long-term system viability.
The distribution system improvement charge (DSIC) for the water industry is a best-practices regulatory tool created in Pennsylvania with seven other states adopting similar mechanisms. Due to DSIC and other innovative regulatory mechanisms, the PUC was recognized for effectively encouraging water company investment by Standard & Poor's. The commission is encouraging the Pennsylvania general assembly to enact a similar amendment to authorize a DSIC for natural gas and a collection system improvement charge (CSIC) for wastewater improvements. The use of a surcharge on customers' bills allows companies to fund more upgrades of aging infrastructure than would otherwise be feasible under normal ratemaking. A natural gas DSIC and CSIC will reduce the frequency and associated costs of base-rate cases while maintaining a high level of customer protections.
In light of today's difficult financial markets, DSIC and CSIC is the type of innovative regulatory policy that needs to be implemented to assure that our utilities can maintain access to capital markets on reasonable terms.
For electric customers, we've taken steps to design default service rates that encourage energy efficiency and conservation. We've moved toward a full commodity charge so that, for every kWh that customers conserve, they pay less. We also have eliminated rate structures that favor increased usage, such as declining block rates, in favor of rates that will change behaviors when it comes to electric use. Regarding time-of-use rates, we are examining a broad spectrum of on and off peak, critical peak pricing, critical peak rebate, real-time hourly pricing, and day-ahead hourly pricing methods.
Fortnightly: How do you properly incent utilities to invest in smart grid, AMI and conservation while ensuring ratepayers are protected financially?
Everett, Georgia: Georgia Power is in the early phases of a meter change-out program to install AMI meters throughout its service territory. Once installed, the AMI meters can be used to implement new rate structures and to provide better and additional services for the utility's customers. The commission will be addressing these issues in Georgia Power's January 2010 integrated resource plan filing. The commission also is working with Georgia Power to acquire and best utilize federal stimulus funds for smart-meter installation.
Box, Illinois: Last year we approved in concept, rider recovery for the costs of installed automated metering technologies and required Commonwealth Edison and Ameren Illinois to participate in statewide collaboratives to review advanced metering and smart-grid technologies. The idea was to conduct broad-based discussions among all interested parties to consider options, a potential framework, and other issues with the hope of finding some common ground. These AMI collaboratives resulted in a pilot program from Commonwealth Edison to install 141,000 smart meters and test the consumer benefits and responses of such meters. However, with the hope of obtaining stimulus funds that the federal government has earmarked for smart grid and AMI, Commonwealth Edison has proposed a second set of AMI and smart-grid investments. Meanwhile, the smart-grid collaborative is still underway.
While I see great potential benefits in a smart grid, the commission is committed to ensuring that Illinois customers don't pay for investments that are unnecessary. In my view, as long as the commission maintains its long history of treating utility investors fairly, utilities will have an adequate incentive to invest in smart grid. The more difficult challenge is to make sure that those investments produce the benefits to customers that make the smart grid so appealing. [Editor's note: On October 14 the commission approved a one-year AMI pilot for Commonwealth Edison.]
Brown, New York: Use of federal stimulus money, which should provide up to 50 percent cost sharing for smart-grid projects, allows for smart-grid efforts to move forward at a reduced cost to the ratepayer. The commission approved utility smart-grid projects worth over $800 million subject to 50-percent matching funding by the DOE. Utilities are incented to invest in smart grid and other conservation programs with the implementation of revenue decoupling mechanisms. Ratepayers are protected by the review of each smart-grid project prior to allowing cost recovery. Also, program costs will be offset by any benefits.
Anthony, Oklahoma: The Oklahoma commission has advanced the use of smart metering and wireless communications, recently awarding our largest electric utility $20 million dollars per year for a pilot program. We're incenting smart-grid investment through reduction of regulatory lag by using a rider for cost recovery between rate cases. This approach helps the utility to enter into contracts with vendors that have better pricing due to less risk that deployment will be suddenly stopped. Also in 2009, our commission authorized $2 million per year in rates for our second largest electric utility to conduct a pilot project on smart meters in addition to its quick-start energy efficiency efforts that were already under way. Hopefully, well-developed energy programs like these will protect ratepayers financially by avoiding expensive capacity additions.
Beyer, Oregon: Plans to install smart meters for two of Oregon's three regulated electric utilities—Portland General Electric and Idaho Power—are still going forward. The commission has approved a rate mechanism for each utility that provides for timely cost recovery as well as recognizes operational savings from advanced metering infrastructure.
DelGobbo, Connecticut: One of our electric companies has already deployed smart meters. With some minor upgrades, which have been approved by our department, they will be capable of providing most desired applications. A major study is underway to evaluate the response of customers to innovative rate options and determine the future of smart meters for our other regulated electric distribution company.
Our electric distribution companies and the department have applied for federal funding to advance the roll out of smart-grid technologies.
Cawley, Pennsylvania: A 2008 law required EDCs with more than 100,000 customers to file a smart-meter technology procurement and installation plan for commission approval. EDCs are to furnish smart-meter technology upon request from a customer who agrees to pay the cost of the smart meter at the time of the request; in new building construction; and in accordance with a depreciation schedule not to exceed 15 years.
The commission said it views the requirements in the law as minimum requirements and directed that the smart-meter technology must also support other capabilities, such as remote disconnection and reconnection, the ability to upgrade as technology advances, and the ability to communicate outages and restorations. At the same time, the commission established a stakeholder process to facilitate the discussion on the benefits versus the costs of smart-meter technology.
The EDCs filed smart-meter plans with the PUC on Aug. 14, 2009, and the commission is in the process of reviewing these plans. We fully expect these plans to complement the energy-efficiency and conservation plans by enhancing the ability of the EDCs, energy generation suppliers, and curtailment service providers to offer innovative demand response programs and pricing programs.
Fortnightly: Some utilities have used securitization bonds—similar to those used for storm costs and stranded asset recovery—to finance regulatory-driven investments such as scrubber retrofits. Do you foresee PUCs asking utilities to use securitization bonds as a way of reducing financing costs for mandated RPS and carbon-reduction investments?
Everett, Georgia: The decision to use securitization to finance energy efficiency initiatives would depend on the individual utility's financial condition or the individual state government's economic condition.
DelGobbo, Connecticut: The department will remain very cautious in this regard. One of the challenges with securitization is that once implemented it's almost impossible to refinance if interest rates decline or to pay down debt if circumstances change.
Brown, New York: New York is a restructured state. Investment and finance decisions you are describing will be made solely by the competitive, independent power producers selling in New York. Those costs will be shouldered by the generators, not ratepayers. That said, potential benefits that securitization might offer RPS and related clean-energy programs need to be reviewed.
Beyer, Oregon: Most of our electric and gas utilities collect a public-purpose charge from customers and forward the funds to a third party (the Energy Trust of Oregon) to run energy efficiency programs, so there is no utility investment to be securitized.
The Oregon PUC doesn't have similar authority for renewable resources, and no one has pursued it. That may be because there's a strong belief here that commissioners today shouldn't be able to bind a future commission, meaning that guarantees are problematic.
Cawley, Pennsylvania: Securitization financing may be appropriate for smart-meter deployment, smart-grid development, and other types of large-scale infrastructure improvements by our regulated utilities. Our restructuring act permitted, but didn't require, utilities to securitize stranded costs. We would prefer to consider securitization financing proposals when made through an appropriate proceeding.