Deck:
Pre-approvals demand a new approach to managing risks and costs.
Pre-approvals demand a new approach to managing risks and costs.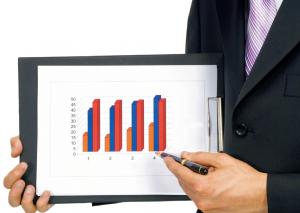 A resurgence is beginning in power plant construction. The most obvious driver is the expectation that electricity consumption will continue its historic growth curve; U.S. Department of Energy (DOE) projects that by 2030 the nationwide electricity demand will increase 35 percent. 1 But in addition to the need for new generating capacity, several other factors are driving this resurgence. Namely, fossil-fuel price volatility and greenhouse-gas constraints are pushing the industry toward greater fuel diversity. Additionally, the aging power plant fleet requires investments in refurbishment and repowering—or in many cases, decommissioning to make way for entirely new facilities.
As utilities seek rate treatment for these capital investments, they increasingly are asking state utility commissions to pre-approve construction costs. However, most commissions refuse to allow utilities to grow their rate base unless they first prove the costs resulted from prudent decision making. When considering future costs, rather than those already incurred, rate cases are focusing on such key questions as who will build, own, and operate the new plants, and how the commission can determine and ensure the prudence of either direct investment or power purchases. Thus, utilities need to define the overall magnitude of their financial or business risks, including how those risks compare to other generation alternatives, and how they're distributed among developers, shareholders and ratepayers.
PUCs naturally are concerned with how the estimated costs reasonably can be assured given the utility infrastructure cost overruns of the 1980s. Thus, both commissions and utility companies face the new dilemma of determining what constitutes "prudence" and how it will have to be proved in a prospective environment—versus the retrospective environment of 20 years ago.
Intervenor Prudence Issues
Proving the prudency of future costs isn't easy. For example, Montana-Dakota Utilities Co. and Otter Tail Corp. filed an application in November 2006 for the advanced determination of prudence in the utilities' participation and ownership in the Big Stone 2 pulverized coal facility. They requested the state commission "determine the construction of Big Stone Unit II generating station to be reasonable and prudent in order to provide the basis for future rate stability proposals the companies will present to the commission." This filing created an opportunity for intervening parties to introduce a substantial hurdle for utilities seeking a preconstruction prudence determination. The intervenors argued against allowing the determination of prudence because of "the utilities lack of preparation for changes in external circumstances," and that there was no showing that Big Stone 2 was the least-cost alternative over the life of the project.
Intervenors' counter-prudence arguments included allegations that the utilities underestimated the risks of further construction delays, construction cost increases, regulatory compliance costs, and coal supply disruptions and price increases. They further argued the cost estimates were