Deck:
Mitigating enforcement penalties in NERC hearings and appeals.
Mitigating enforcement penalties in NERC hearings and appeals.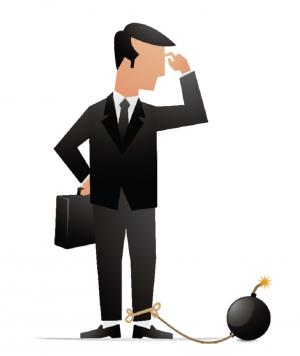 Any entity that deals with power probably has procedures in place to ensure compliance with the requirements of agencies such as the Federal Energy Regulatory Commission (FERC) and the Commodity Futures Trading Commission (CFTC). But there's a relatively new kid on the block—the North American Electric Reliability Corporation (NERC)—that shouldn't be overlooked by compliance professionals.
NERC has been around for four decades now, but only recently has been granted authority and enforcement powers comparable to those of the other federal energy regulators. And like the other agencies, NERC isn't afraid to flex its regulatory muscles.
NERC's enforcement powers are substantial. As the FERC-designated electric reliability organization (ERO) for the U.S. bulk power system, NERC has authority over all bulk power system users, owners and operators, and is responsible for enforcing its mandatory reliability standards. NERC's enforcement powers include punishing violators with fines ranging from $1,000 to $1 million per day per violation, depending on the violation and the level of risk posed to the reliability of the electric grid. Violators also may be subject to non-monetary penalties, including being put on a watch list; being required to perform specific remedial actions; facing limits on activities, functions, or operations; and partaking in additional compliance and monitoring programs.
All of these are reasons to take measures now to assure compliance and preparedness—both to enhance the reliability of the power grid and also to protect the bottom line.
What's the Big Deal?
To date, NERC has assessed penalties for violations that generally have ranged from $0 to $250,000, with additional remediation and compliance costs. In the one civil penalty case in which FERC assessed a penalty for violations of the NERC reliability standards, the registered entity agreed to settle the case with a $25 million penalty. While seemingly an outlier, that case indicates the potential severity of the threat of monetary penalties.
All but one of these penalties resulted from settlements between the registered entity subject to the penalty and NERC's regional entities, which have front-line responsibility for enforcing the reliability standards. 1 Nonetheless, with monetary penalties escalating in severity, it's only a matter of time before cases are litigated and the hearing and appeals process kicks in at full speed. But tools exist that will help compliance professionals navigate the NERC hearing and appeals process. 2
Registered entities shouldn't wait until the eve of a hearing or appeal. It's imperative that registered entities understand the NERC hearing and appeals process in advance, and take steps now to enhance the chances of success in that process and avoid or minimize any penalties. Being prepared includes both acquiring an understanding of the nuts and bolts of the hearing and appeals process, as well as keeping in mind practical tips to help avoid a finding of a violation and mitigate any penalties should a violation be