Deck:
Ring-fencing after the subprime meltdown.
Author Bio:
Scott Strauss and Peter Hopkins are partners in the law firm of Spiegel & McDiarmid LLP. They were retained by the Office of the Maryland Attorney General and the Maryland Energy Administration to assist in the Attorney General's representation of the State before the Maryland Public Service Commission in In re Balt. Gas & Elec. Co., Case No. 9173. This article represents their views and not necessarily those of the Office of the Maryland Attorney General or the Maryland Energy Administration.
Ring-fencing after the subprime meltdown.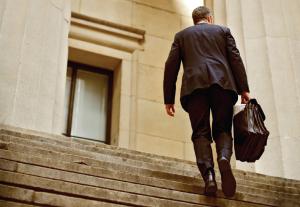 History teaches that the combination and affiliation of regulated and unregulated corporations, particularly under the common ownership of a holding company, poses difficulties for regulatory commissions and, if unaddressed, significant and adverse consequences for utility companies and their customers. "In 1924, 74.6 percent of all electricity generated in the United States was produced by operating companies which were parts of holding companies; by 1930, 90 percent of all operating companies were controlled by 19 holding companies." 1 The collapse during the Great Depression of the highly leveraged Insull empire and numerous other utility holding companies precipitated the creation of the Public Utility Holding Company Act of 1935 (1935 Act). The utility holding company structure was criticized for pyramiding 2 and an attendant highly-leveraged corporate structure, a write-up of securities and capital assets, the abuse of affiliated transactions, and spending sprees to limit or eliminate competition. 3 Among other things, the 1935 Act served to limit utility holding companies from engaging in regulated and unregulated businesses.
The 1935 Act did not preclude all public utility holding companies. In 1997, Enron Corporation took advantage of an exemption to the 1935 Act limitations for intrastate holding companies and acquired Oregon's Portland General Electric (PGE). Acting with a caution out of step with the free-market spirit of the 1990s, the Oregon Public Utility Commission conditioned Enron's acquisition of PGE on the imposition of significant ring-fencing measures, which were intended to insulate PGE from potential financial calamities involving other parts of Enron's operations. PGE subsequently was spared consolidation into the Enron bankruptcy, an outcome that numerous commentators, including Standard & Poor's, stated was the result of the commission-imposed ring-fencing measures. 4 Among the important restrictions were the maintenance of a 48-percent equity level at PGE and advance notification of special or large dividends to Enron.
In more recent times, Congressional ardor for unregulated markets largely has supplanted concerns about the potential abuses of holding company structures. In 1992, Congress amended the 1935 Act to permit holding company ownership of independent power producers and regulated utilities. 5 The 1992 amendments paved the way for numerous new utility holding companies including Constellation Energy Group's (Constellation) ownership of Baltimore Gas and Electric. (BGE).
Congress repealed the 1935 Act and replaced it with the takeover-friendly provisions of the Public Utility Holding Company Act of 2005. 6 That same year, Wall Street began to issue enormous sums of highly risky subprime mortgage-related securities, many of which nevertheless had AAA ratings from the major credit rating agencies. 7 These practices culminated in