Deck:
Utility deals resume after 18 months of austerity.
Utility deals resume after 18 months of austerity.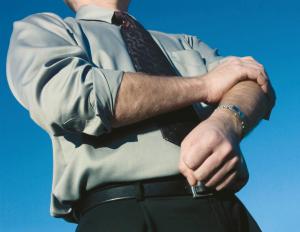 There's a buzz growing in the industry. You hear it at trade shows, where product and service companies are talking about RFPs and contracts again. You hear it at conferences and meetings, where executives and regulators are discussing plans for big-ticket capital expenditures and corporate mergers. And you hear it on Wall Street, where finance executives are managing a steady pace of deals.
The buzz is growing because people see a light at the end of the tunnel. The Great Recession officially ended sometime in 2009, and America seems to be moving forward again.
Arguably, utility companies are the first to know about any big turn in the economy. And indeed, utilities are reporting a substantial uptick in electricity demand—among residential consumers, and even more encouraging, among industrial customers. The U.S. Energy Information Administration reported on September 8 that total U.S. electricity consumption in the first half of 2010 rose 4.2 percent, compared to the first half of 2009, with annual industrial sales projected to increase 6 percent this year.
As a bellwether of economic health, rising energy demand provides strong empirical evidence of a sustainable recovery. This is especially true for growth in commercial and industrial (C&I) consumption. "C&I customers that have made it through the past two years are likely here to stay," says Frank Napolitano, managing director at RBC Capital Markets.
But of course the buzz isn't all optimistic. The renewable energy business in particular seems headed for a bust, in an environment of waning political support and tough competition from cheap natural gas-fired generation. But nobody knows whether gas prices will remain low, or whether the shale-gas bubble will burst. And more broadly, overall economic indicators carry an undertone of caution, with muted consumer confidence and stubbornly high unemployment rates.
In the context of this fragile economic environment, the U.S. policy outlook also is shifting in a direction that's difficult to predict. The November elections might bring some clarity around legislative priorities, but they seem unlikely to eliminate the biggest overhanging policy questions:
• Will companies face tougher federal air emissions regulation? Will the EPA attempt to regulate greenhouse gases (GHG) under its Clean Air Act authority?
• Will Congress allow the Bush-era dividend tax rates to expire?
• Will Congress impose a national renewable energy standard (RES)?
• How will state regulators treat utilities' plans to increase capital budgets and customer rates?
Even the energy trading and risk management landscape is shifting, with new federal rules on the way (see " Energy Trading Under Dodd-Frank ").
"In my 24-year career, this sector has never faced more uncertainties or larger moving parts due to politics and the nature of regulation than it faces now," Napolitano says. "This uncertainty causes utility company management to take a very pragmatic approach. The industry has financial strength and has some choices to make. But most companies won't choose to bet the farm on any particular strategy."
A few more