Deck:
Which path leads to the smart grid?
Author Bio:
Bruce W. Radford is publisher of Public Utilities Fortnightly.
A new debate has emerged in electric utility regulation, with battle lines drawn within FERC itself. The debate began innocently enough, back in March, with FERC seeking ways to bring more demand response (DR) into wholesale power markets. The commission chose an incentive approach of paying the market-clearing energy price to successful DR bidders, on the theory that DR represents the virtual equivalent of generation supply. (See Notice of Proposed Rulemaking, FERC Docket RM10-17, March 18, 2010.)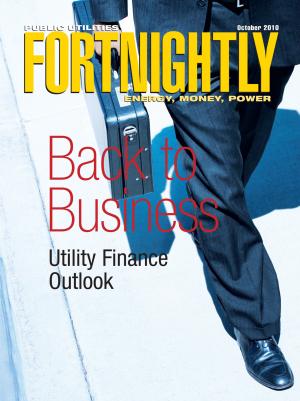 But like all good theories, this idea only begged more questions. The discussion soon became more far-reaching. What's at stake is nothing less than the future of the smart grid: AMI, appliance manufacturing, metering software, and even retail rate design.
The issue now is whether to build the smart grid on DR programs, or on consumer behavior. Should FERC focus at the wholesale level, where RTOs and market inroads have won grudging acceptance, or should policy makers now take another stab at pushing market ideas on the state-level retail sector, where such attempts so far have met with skepticism (among utilities), reluctance (among politicians), and backlash (from ratepayers).
Facing a backlash of its own, on September 13, FERC convened a technical conference to allow experts to weigh in on how to design a net-benefits test to justify paying the full locational marginal price (LMP) for DR bids that clear the market. The commission had sought comment on the net-benefits idea as middle ground to make peace between opposing viewpoints espoused by two leading industry academics.
On one side was Cornell University Prof. Emeritus Alfred Kahn, endorsing FERC's proposal to pay full LMP for DR on the grounds that a negawatt is as good as a megawatt. On the other, Harvard Prof. William Hogan argued DR represents only call options on energy—not actual generation supply—and so should earn compensation equal only to LMP minus G (i.e., the market price minus the generation component of the retail rate), as if the DR provider first had been made to pay a strike price (G) before selling the option.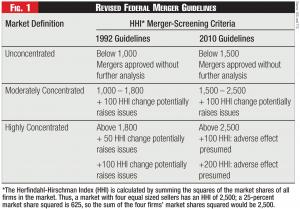 [Editor's Note: For more on this dispute, with Web links to previous Commission Watch columns and Fortnightly articles on this topic, see the reporter's blog post, "The Nutty Professors: Bill, Fred and the Strange Case of Demand Response," at www.outsmartingthegrid.com.]
Back at the conference, the discussion followed predictable lines until the final five minutes. That's when FERC Chairman Jon Wellinghoff and fellow Commissioner Philip Moeller squared off in impromptu debate, each taking the opposite position over the future of the smart grid.
This unrehearsed moment began when Ohio Public Utilities Commissioner and panel witness Paul Centolella, without prompting, gave his opinion on why smart-grid policy should focus on the retail sector. That was no surprise, as Centolella had collaborated last year with PJM senior v.p. of markets Andrew Ott in putting together a white paper on how to do just that, through a concept known as price-responsive demand. (See also "LMP Works!" by Andrew Ott, Fortnightly, January 2010.)
As the meeting wound down, Centolella argued that too much emphasis on wholesale markets, with over-generous incentives for large-scale DR programs, would distort and frustrate the smart-grid vision. He continued by explaining that software developers, controls vendors, and appliance manufacturers had told him they were ready and eager to roll out consumer products that would shut off at a moment's notice when electricity prices rose too high. Such innovations would arrive, Centolella insisted, only through real-time dynamic retail pricing, allowing mom-and-pop ratepayers to see and react to minute-to-minute variations in electricity prices, and make pocketbook choices on when to run appliances or to go without. Under Centolella's vision of the smart grid, DR programs approved by FERC at the wholesale level would give way to consumers at retail acting in their own self interest.
But what happened next took the room by surprise:
Chairman Wellinghoff:
Paul, I can't resist. With that speech I'm going to have to jump in here …
With all due respect, I believe the complete opposite. I think wholesale markets for demand response have in fact fostered technology [and] will foster it much faster than states will because I have no assurances as to when the states will put in dynamic retail prices …
I think the only way we are going to get this technology in place and move forward with it is … in wholesale markets.
And as soon as Wellinghoff switched off his mike, Moeller switched his on:
Commissioner Moeller:
I'm all with you Paul. I think without dynamic pricing we have the serious potential of residential consumers subsidizing wholesale consumers …
[W]e've got to do it through dynamic pricing …
I respectfully disagree with my chairman.
(For the full exchange, see "FERC Leaders Appear Split Over Smart Grid," at www.outsmartingthegrid.com.)
The Gripe over DRIPE
FERC's idea of rewarding DR just like a power plant gains credence only because the electric generation sector exhibits declining economies of scale. When demand is curtailed, the highest-priced peaking plants are backed out at the far end of the dispatch stack, driving down the market price for all consumers—not just the load that withdraws.
Experts describe this phenomenon as DRIPE (demand-response induced price effect), a term added to the lexicon through a study put together last year by Synapse Energy Economics. (See "Avoided Energy Supply Costs in New England: 2009 Report," at www.synapse-energy.com.)
But DRIPE has spawned a big gripe—that it opens the door to market manipulation.
At the September conference, Next-Era senior attorney Joel Newton testified on the morning panel on behalf of the New England Power Generators Association that DRIPE, "in our view," represents "the mirror image of a generator withholding."
In such a scenario, power producers bid too high on purpose to keep a plant out of the market, forgoing revenues on one unit so as to push prices higher for all other remaining plants, making a larger profit overall.
Newton warned of promoting DR, "not because it is an economic procurement decision on a stand-alone basis, but because of the purported 'benefits' of suppressing prices in the energy markets."
Hogan described a DRIPE-based net-benefits test as nothing less than using regulatory authority "to enforce a buyer's cartel."
Many others at the conference agreed. They warned that if FERC justifies paying full price to DR as a way for driving down wholesale prices, it risks rebuke by appellate court judges, under precedents set by FERC in the 2007 Amaranth and Energy Transfer Partners cases. (120 FERC ¶61,085; 120 FERC ¶61,086.)
"There," noted Newton, "the commission was deeply troubled by traders allegedly trading against their economic interest in one market to benefit positions in other markets. So too here."
Moreover, a DRIPE-based test would pose severe practical difficulties for the software-driven algorithms that RTOs use to clear markets. If DR providers bid into markets on the promise of receiving full LMP, and if those bids clear only upon a net-benefits determination that a DR offer will drive LMPs down, then markets will confront a breakdown in logic: To calculate price, you must know the price.
To figure the real-time LMP, which governs whether a generator or DR bid will clear, the RTO under this model must predict and calculate a hypothetical future price—what LMP would be with DR in the mix. And DR, unlike a power plant, doesn't generally carry a specific geographic nodal (bus) location on the grid. When asked how RTOs might work this out, PJM's Ott simply nodded that yes, the calculation would prove extremely demanding—assuming it could be done at all.
As an alternative, Dr. Robert Ethier, ISO New England's v.p. for market development, suggests a net-benefits test related to some objective measure of energy efficiency more friendly to computer modeling. One possibility might be the system-wide marginal operating costs, or perhaps capacity factor or heat rate. Yet this notion also poses problems.
When RTOs decide whether a coal-fired plant or gas-turbine peaker should clear the market, they look at the bids—not the internal operating costs, or some internal, plant-specific measure of efficiency. Should they change their tune?
"That's not how markets work," said Audrey Zibelman, president and CEO of Viridity Energy. "Market price is the price, regardless of who the players are, and what their costs are, whether baseload or peaking."
To Zibelman, that reasoning should apply as well to rebut any notion that FERC must subtract the retail rate (LMP - G) from the compensation paid to DR. "You should not be looking at individual profitability," she explained. "If you look at the customer's retail rate, you are looking at the customer's cost of goods sold."
Yet others at the conference insisted that the desire for a net-benefits test served only to prove that paying full LMP for DR is a mistake. If you back out the retail rate, they argued, then there's no need for a net-benefits test in the first place.
Consultant Roy Shanker, retained by PJM Power Providers Group, but avowedly "speaking for himself," took the lead on this point. "The whole topic of this technical conference is misbegotten," he claimed, "because it flows from the wrong answer."
But perhaps the most damning case against treating DR as the moral equivalent of generation supply involves market monitoring. If you reward DR like a power plant, why not force DR to pass the same smell test as RTO market monitors use for supply offers from power producers?
In an entirely separate docket, where PJM has proposed a scarcity pricing regime that would allow the real-time energy price to rise as high as $2,700/MWh, the DR industry leader, EnerNOC, in written comments asks PJM not to allow emergency DR resources to set the market-clearing price, fearing that such a move would expose DR providers to inquisition from independent market monitors.
"[R]equiring emergency demand response to set price can raise market power concerns… [I]t would perhaps lead to notions that demand response resources should be subject to market power mitigation, including a requirement for bidding based upon marginal costs." (See, Protest of EnerNOC, FERC Docket ER09-1063, filed July 30, 2010.)
EnerNOC continues:
"It is exceedingly difficult, perhaps impossible, to determine the true marginal cost of demand response …
"What is the opportunity cost of using energy for an industrial customer that stops production in the face of a crucial deadline for filling an order? … What is the opportunity cost to a big box retail store of curtailing in the middle of its Independence Day or Back-to-School sales?
"It is this uncertainty that causes concern if demand response will be required to set prices in energy markets."
Missing Money
Given a choice between A) serving load entirely with generation supply, versus B) offsetting some of that generation with DR, a retail load-serving utility (LSE) likely would choose option A, since less generation means less revenue from actual retail energy sales. This is the same missing money problem that some revenue decoupling efforts are designed to fix, and it weighs heavily on FERC's proposal to pay full LMP to DR. But with DR compensation set at LMP - G, the missing money dilemma is resolved.
For example, with real-time LMP at $150/MWh, and the retail rate at $120 (or 12 cents/kWh), the utility becomes revenue-neutral and indifferent to the missing money by paying $30 to the DR provider (LMP - G), and assigning responsibility to pay this cost to the LSE. The LSE thus earns $150 (i.e., the cost avoided by not having to buy power at wholesale), and suffers an equal loss of $150 ($120 in lost retail revenues, plus the $30 cost it incurs to pay LMP - G to the DR provider).
In comments filed at FERC, PJM suggested three alternative cost-allocation schemes for dealing with the missing money if FERC insists on paying full LMP for DR, but concluded that all three were unworkable in one sense or another. (See Comments of PJM, pp. 11-16, FERC Docket RM10-17, filed May 13, 2010.)
By contrast, Maine attorney Donald Sipe (Preti Flaherty Beliveau & Pachios) and his ad hoc group, the Consumer Demand Response Initiative, proposed their own retail settlements process with a comprehensive mathematical algorithm that Sipe said would solve the missing money problem. He was called on during the conference to explain his model, though it appeared that few actually understood how it would work. In fact, the written explanation extends some 38 pages. (See "Integration of Demand Response into Day-Ahead Markets: A Supply Side Approach," filed May 13, 2010 as attachment B to CDRI's comments in FERC Docket RM10-17.)
California settles the problem at the retail, state-regulated level, through a program known as proxy demand resource, which won conditional approval from FERC this past summer. (See, Docket ER10-765, July 15, 2010, 132 FERC ¶61,045.)
The California solution requires any state-certified ARC (aggregator of retail customers) first to agree in advance to refund the missing money to the LSE, to gain authority to offer DR into the California ISO wholesale market. In effect, this equates DR compensation to LMP - G, rather than full LMP.
But this California model works only because the California ISO operates primarily in a single state. A state-level settlement process could prove contentious in a multi-state RTO, such as PJM or MISO, if some state PUCs deny certification to ARCs, as has occurred in Minnesota and Indiana. (See, Minn. PUC No. E-999/CI-09-1449, May 18, 2010; Ind. URC Cause No. 43566, July 28, 2010.)
As in those cases, the states that deny certification for ARCs would find their native ratepayers footing the bill (i.e., the RTO market uplift) to pay the cost of rewarding ARCs operating in other states with full LMP compensation. States also could disagree over the amount of DR that ratepayers should fund—a point brought home in colorful fashion by Megan Wisersky, electric planning manager for Madison Gas & Electric:
"A thought just crossed my mind… Our retail customers are already paying for utility demand response… it's predicated on the goals of the state of Wisconsin.
"All of a sudden I got this real sick feeling in my stomach that … now my customers are going to have to pay for any other retail demand response policy of who knows how many other states … [with] different goals, different policies, different regulatory regimes."
End of Story?
The disagreement between Wellinghoff and Moeller, on whether to focus on wholesale or retail markets in promoting DR and building the smart grid, could well prove most significant in terms of its effect on load forecasting and operational requirements for capacity and operating reserves.
The reason is simple. When ratepayers display price elasticity, consuming less power when prices rise, the need for load and capacity become similarly elastic.
Ohio's Paul Centolella and PJM's Andy Ott said as much in their 2009 white paper on price-responsive demand, where they noted that static load forecasts are inefficient if they take no account of ratepayer reaction to high prices:
"Such forecasts would continue to produce resource and planning reserve requirements, which would force LSEs with price-responsive demand to carry resources and reserves for demand that would not be present at higher spot prices." (See, Centolella and Ott, "The Integration of Price Responsive Demand into PJM Wholesale Power Markets and System Operations," available from the Harvard Electricity Policy Group, in the scarcity pricing section of its online research library, at www.hks.harvard.edu/hepg.)
Led by Centolella's vision, the Ohio PUC repeated this argument in comments it filed on PJM's proposed scarcity pricing regime now pending before FERC. In short, the Ohio PUC argued that definitions of "scarcity" should float freely as ratepayers react to prices, so that PJM shouldn't be so quick to invoke the proposed scarcity price ceiling of $2,700/MWh:
"When primary reserves become short, a small increase in energy prices … may be sufficient, given PRD, to reduce energy demand and allow PJM to maintain its reserve requirement." (See, Comments of Ohio PUC, p. 12, FERC Docket ER09-1063, filed July 30, 2010.)
Under price-responsive demand, the very notion of a customer baseline—and of DR as a variation from that baseline—becomes somewhat spurious. As Bill Hogan commented at the FERC conference, with dynamic retail pricing, traditional DR programs simply go away.
"End of story," Hogan said.
Does dynamic retail pricing mean the end of traditional industry concepts such as load and capacity requirements? Not quite. They become fuzzy, but still capable of modeling, as PJM points out in its recent progress report on price-responsive demand:
"PRD demand curves submitted to PJM by LSEs will be an added input into the dispatch algorithm in the same way as generation offer curves." (See, PJM Information Filing, p. 7, FERC Docket ER09-1063, filed Sept. 20, 2010.)
But what of Wellinghoff's fear that retail-level dynamic pricing will fall prey to political realities?
The PJM report urges FERC not to focus entirely on the wholesale sector, "simply because, for example, the supply side option offers a more favorable revenue stream."
Yet it also acknowledges the "Bakersfield Effect" (i.e., the smart-metering backlash seen in California) and the initial regulatory setback that occurred in Maryland.
"These developments," PJM notes, "may portend a somewhat longer timeframe for deploying AMI and implementing the dynamic retail rates that will enable price-responsive demand."