Deck:
2010 Law & Lawyers Report
2010 Law & Lawyers Report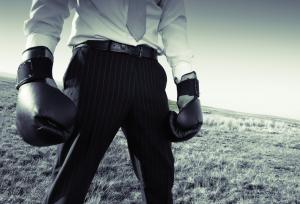 The U.S. utility industry has never faced a more uncertain legal and regulatory landscape. From FERC demand-response pricing to state ratemaking disputes, legal trends and decisions are reshaping the power and gas market. The industry's top legal minds provide strategic counsel.
By definition, a battlefield is an ugly place. Conflict creates chaos, uncertainty and danger.
So it is on the battlefield of public policy, where utility companies, lawmakers and consumers are wrangling over some major challenges and differences. Conflicts are happening at all levels of the law, from the U.S. Congress all the way down to city councils. And while these conflicts involve a huge variety of complex legal issues—from local siting to global warming—they all can be distilled into a fundamental disagreement over America's energy strategy.
In recent years, the country's energy policy has been morphing and shifting more than usual. Fortnightly examined many of the developing changes in last year's Groundbreaking Law & Lawyers Report (see " Policy Shift ," November 2009) . Since then, very few issues have been resolved—and in fact the degree of uncertainty has increased, with a slew of new rules and proposals from multiple federal agencies, plus lawsuits and rate-case conflicts in numerous states, and the enactment of Wall Street reform legislation that will substantially change the way energy companies hedge their commodity price risks.
As a result of this uncertainty, utility executives face troubling questions about how to operate their businesses on a day-to-day basis—to say nothing of planning for the future. At the same time, the industry's regulators are struggling to answer new and evolving policy questions within a regulatory framework that arguably wasn't designed to handle today's morass of mandates.
"I think everyone is frustrated at some level," says David Tewksbury, a partner with King & Spalding. "There's a constant threat of massive, game-changing rules that could be implemented at any time—and a great deal of uncertainty about what those rules might be."
To better understand the evolving regulatory landscape, we spoke with several of the industry's best attorneys—all of whom are included among Fortnightly's Groundbreaking Lawyers of 2010 . Their comments suggest the industry's legal battles are nowhere near their conclusion—and the industry's frustration level might get worse before it gets better.
Climate Wars
Back in 2009, environmental policies featured prominently as the most important changes facing the industry. Most notably, the Obama administration took office in January 2009 and began unwinding eight years worth of Bush-era environmental policies, on everything from clean water regulations to New Source Review (NSR) proceedings under the Clean Air Act (CAA). Also in 2009, the EPA issued its formal "endangerment finding" that set the stage for regulating greenhouse gas (GHG) emissions, and the U.S. House of Representatives for the first time approved legislation that, if enacted, would've created a cap-and-trade policy for GHG emissions.
As it happened, GHG legislation effectively stalled out in 2010, as Congress turned its attention toward the mid-term elections. But in