Deck:
2010 Law & Lawyers Report
The U.S. utility industry has never faced a more uncertain legal and regulatory landscape. From FERC demand-response pricing to state ratemaking disputes, legal trends and decisions are reshaping the power and gas market. The industry's top legal minds provide strategic counsel.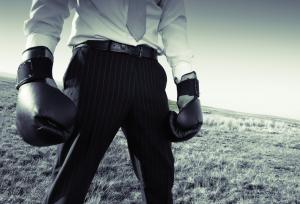 By definition, a battlefield is an ugly place. Conflict creates chaos, uncertainty and danger.
So it is on the battlefield of public policy, where utility companies, lawmakers and consumers are wrangling over some major challenges and differences. Conflicts are happening at all levels of the law, from the U.S. Congress all the way down to city councils. And while these conflicts involve a huge variety of complex legal issues—from local siting to global warming—they all can be distilled into a fundamental disagreement over America's energy strategy.
In recent years, the country's energy policy has been morphing and shifting more than usual. Fortnightly examined many of the developing changes in last year's Groundbreaking Law & Lawyers Report (see "Policy Shift," November 2009). Since then, very few issues have been resolved—and in fact the degree of uncertainty has increased, with a slew of new rules and proposals from multiple federal agencies, plus lawsuits and rate-case conflicts in numerous states, and the enactment of Wall Street reform legislation that will substantially change the way energy companies hedge their commodity price risks.
As a result of this uncertainty, utility executives face troubling questions about how to operate their businesses on a day-to-day basis—to say nothing of planning for the future. At the same time, the industry's regulators are struggling to answer new and evolving policy questions within a regulatory framework that arguably wasn't designed to handle today's morass of mandates.
"I think everyone is frustrated at some level," says David Tewksbury, a partner with King & Spalding. "There's a constant threat of massive, game-changing rules that could be implemented at any time—and a great deal of uncertainty about what those rules might be."
To better understand the evolving regulatory landscape, we spoke with several of the industry's best attorneys—all of whom are included among Fortnightly's Groundbreaking Lawyers of 2010. Their comments suggest the industry's legal battles are nowhere near their conclusion—and the industry's frustration level might get worse before it gets better.
Climate Wars
Back in 2009, environmental policies featured prominently as the most important changes facing the industry. Most notably, the Obama administration took office in January 2009 and began unwinding eight years worth of Bush-era environmental policies, on everything from clean water regulations to New Source Review (NSR) proceedings under the Clean Air Act (CAA). Also in 2009, the EPA issued its formal "endangerment finding" that set the stage for regulating greenhouse gas (GHG) emissions, and the U.S. House of Representatives for the first time approved legislation that, if enacted, would've created a cap-and-trade policy for GHG emissions.
As it happened, GHG legislation effectively stalled out in 2010, as Congress turned its attention toward the mid-term elections. But in the executive branch, environmental policies and other green initiatives continued moving forward in 2010 (see "Bench Report: Top 10 Legal Decisions of 2010"). Few of these initiatives reached a conclusive result, however, and in general new environmental policies coming from the EPA have only exacerbated the industry's sense of policy limbo.
"We continue to push for a legislative solution on GHG emissions, but it keeps getting more complicated," says Chuck Barlow, Entergy Corp.'s assistant general counsel for environmental law.
For example, in May 2010, EPA issued its final "Tailoring" rule, which established GHG emissions thresholds that trigger regulation under the agency's NSR Prevention of Significant Deterioration (PSD) program (see "Bench Report - #9 Greenhouse Two-Step"). But that resolution, despite being a final rule, brought a cloud of uncertainty; by the end of June, a swarm of companies, organizations, and regulatory agencies filed suit in federal court to challenge the Tailoring rule on various grounds, from its implementation timeline to its effect on biomass-fired power plants. Meanwhile EPA is moving ahead to promulgate other GHG regulations based on the Tailoring rule, all of which could be swept away if litigants prevail in their challenges.
Likewise, this year the EPA decided to scrap the Clean Air Interstate Rule (CAIR)—which was promulgated by EPA in 2005 but vacated by a federal appeals court in 2008. The agency proposed the new "Transport" rule to replace CAIR (see "Bench Report - #7 Spreading Downwind"). And again, once finalized, the Transport rule seems likely to face months or even years of court battles before the compliance regime can be fully understood.
The same tortuous process affects new EPA standards involving mercury emissions, coal-ash disposal, and cooling-water intake. In effect, the basic rules for operating power plants are in a frustrating state of flux.
"We truly need some definition around how coal plants will be treated, in terms of environmental regulations for air, water, and ash. This issue is pervasive right now," says Kevin Greene, partner and chief of the Troutman Sanders public law section, and Georgia Power's lead regulatory attorney in matters before the state Public Service Commission.
The lack of policy clarity affects not just new coal-fired plants, but also projects to improve the performance of existing facilities.
"We've been facing a tremendous amount of uncertainty," Barlow says. "We're trying to build new units or make modifications to meet regulatory standards. We go through design and procurement processes, and 18 months later the regulatory regime gets changed or scrapped entirely. We've had entire projects put on the back shelf or changed substantially."
As an example, Barlow points to Entergy's White Bluff facility in Arkansas, where the company planned to invest more than $500 million to install scrubbers. Entergy was forced to put the project on hold pending resolution of a disagreement between EPA and the State of Arkansas regarding permitted emissions limits under EPA's Visibility rule—which pertains to air emissions affecting national parks.
"We're waiting to see whether the federal government and the state will agree," Barlow says. "It feels like standing on shifting sand. That's very difficult for an industry that has a 30-year planning horizon."
Green Retreat
Coal-fired plants are most directly targeted by stricter environmental regulations, but the whole power industry is caught in the energy policy crossfire.
The greatest damage is being caused by the ongoing threat of GHG regulations. In the context of a perennially uncertain regulatory regime, GHG policy has become a sword of Damocles, preventing companies from investing in coal-fired power capacity. The same factors affect new projects as well as life-extension and refurbishment plans at many existing coal-fired facilities; if and when GHG regulations take effect, many such projects would be subjected to additional costs that change the investment calculus in ways that are impossible to predict in the absence of final regulations.
"There's a lot to be said for certainty," Tewksbury says. "Of course, certain doom isn't preferable to uncertainty. But in the utility world, people just want to know the rules so they can make business decisions based on those rules."
In the midst of these uncertainties, coal also is facing a tough economic challenge from natural gas. Shale gas exploration has turned up massive potential reserves within America's grasp, supporting a favorable outlook for gas prices—and a growing market for gas-fired power capacity. This combination of factors has created a no-win situation for coal—and also, ironically, for renewables.
With power demand today still below pre-recession levels, wholesale electricity prices remain low—too low for developers of wind farms and many other alternative power plants to assemble a bankable business plan, even with the federal incentives currently in place. As a result, renewable power development slowed dramatically in 2010 compared to 2009, despite the availability of grants in lieu of investment tax credits provided under Section 1603 of the American Recovery and Reinvestment Act (ARRA). Those grant provisions are set to expire at the end of the year. And while renewable energy advocates are lobbying Congress to extend them as part of pending tax legislation, their fate seems doubtful in the current economic and political climate.
Moreover, the appetite for renewable energy subsidies seems likely to shrink in the 112th Congress, given persistent weakness in the economy and a strident election-season debate about big government programs and ballooning deficits. However, some recent developments suggest a bipartisan coalition actually might emerge to advance a federal renewable energy standard (RES)—which in the next Congress might be more palatable than proposals to extend the Section 1603 tax grant.
In September, a group of Democratic and Republican senators introduced the Renewable Electricity Promotion Act, which would require electric utilities to source at least 15 percent of their power from a combination of renewable energy and conservation. Although it faces stiff opposition from lawmakers in renewable-poor states, such a legislative approach benefits from the perception that it supports domestic green jobs and reduces the number of energy dollars flowing overseas.
At the state level, the same political factors support a trend toward feed-in tariffs (FIT)—e.g., higher, standard-offer prices for certain preferred sources of electricity. "The attraction of a feed-in tariff is that it doesn't involve a direct tax or subsidy," Tewksbury says. "Politically, it's a lot easier."
He adds, however, that this political dodge might not be strictly legal, from a Constitutional perspective (see "Bench Report - #6 Feed-In Frenzy"). FERC issued a declaratory order in July that a California FIT statute usurped federal authority to regulate wholesale energy transactions. The state PUC responded in August by modifying the terms of its FIT, requiring investor-owned utilities to solicit competitive bids to supply the FIT quotas.
To the degree states are determined to push green energy harder than federal lawmakers are prepared to do, they might try to restructure their FIT programs as California did to avoid federal conflicts. If that happens, it will spur renewable development—but it also will further complicate the interplay of economic and policy forces driving the competitiveness of various energy resources.
"You have people participating in the market who are getting payments and incentives outside the market, and that affects other competitors," Tewksbury says. "In some cases, maybe that's appropriate from a societal perspective. But I'd like to see some thought given to how these energy policies work in the market, so they don't defeat the purpose of those markets."
Derivative Dance
While initiatives focused on energy and environmental policies created a storm of uncertainty in 2010, perhaps the most sweeping legislative action during the year actually targets an entirely different business sector. Enacted in July, the Dodd-Frank Wall Street Reform and Consumer Protection Act was aimed at increasing accountability and transparency in the U.S. financial system. But for the energy industry, its primary effect is to impose a host of new regulations on a range of wholesale trading activities—including derivative "swap" contracts that companies routinely use to hedge their commodity price risks.
The law is expected to end over-the-counter (OTC) trading in standardized derivative contracts, forcing such transactions into regulated exchanges where they'll be priced and cleared transparently.
"Everything about the landscape in hedging activities is going to change," says Janice Moore, a partner with Pierce Atwood. "The energy derivatives space is going to be rather fully occupied by the CFTC [Commodities Futures Trading Commission]. That's big news."
The news doesn't seem to have reached many companies in the industry, however, in part because the legislation included language that promised to exempt some market participants, including "end users" like utilities, gencos and fuel suppliers engaging in trades for the purpose of hedging commercial risk—as opposed to securities dealers trading for speculative purposes. But the Dodd-Frank language is ambiguous, leaving most details to be defined by the CFTC. The commission hasn't yet clarified even the most basic provisions, including how it will define regulated dealers vs. exempt end users. Nor has it determined how counterparties will go about securing their exempt status—whether it will require a one-time process, a separate filing for each trade, or something in between.
And even if companies are exempt, they're still affected by the regulations, because many of their trading partners will be regulated—and because the exemptions cover only non-standard, customized OTC swaps, which, again, haven't yet been defined. Standard swaps that energy companies trade on a regular basis will be cleared through exchanges.
Until CFTC finalizes the Dodd-Frank regulations, companies will find themselves in the awkward position of having to guess what kinds of trading activities will be regulated. "The good news is that most of the regulations won't be effective until next summer," Moore says. "The bad news is that we don't know what exactly will be effective next summer, so planning for it will be difficult."
In October CFTC issued an interim rule requiring all swaps—including those entered before Dodd-Frank's enactment that hadn't expired by July 15, 2010—to be reported to the commission or a swap data repository (see "Interim Rule for Reporting Pre-Enactment Swap Transactions," Federal Register 2010-25325, Vol. 75, No. 198, Oct. 14, 2010). This interim rule will help companies to implement records-retention and reporting regimes, but at this writing it remains unclear exactly what kinds of transactions will fall under the Dodd-Frank "swap" umbrella.
The definition might go so far as to include things like financial transmission rights (FTR) in RTO markets, and potentially even renewable energy certificates and SO2 and NOX emissions allowances—all of which are derivative instruments now regulated by FERC and its authorized market operators. Dodd-Frank directs FERC and CFTC to negotiate a memorandum of understanding on how to divide oversight authority, but the MOU hasn't materialized yet—and FERC has been conspicuously absent in the CFTC rulemaking process.
"There's a danger of all those things being captured as swaps," Moore says. "They're financially settled, and they don't directly involve physical delivery. We won't know for sure until CFTC issues the reporting requirements and proposes rules to flesh out the definitions. As long as you're doing something that could be called a swap, you need to retain records and be prepared to report them."
Unto the Breach
Environmental regulations, green energy incentives, and financial reform aren't the only regulatory battlegrounds being contested today. The industry faces changes and conflicts on multiple fronts, from federal rules for pricing demand response resources (see "Bench Report - #2 Negawatts = Megawatts?") to revenue decoupling in the states (see "Baked-In or Decoupled").
Some of the shifts happening today can be traced to the Democratic takeover of the White House and Congress in the 2008 elections. However, overhanging regulatory uncertainties are attributable to a long-term shortage of policy direction. Federal and state regulators are struggling to draw the boundaries precisely because Congress has been unable to articulate a clear energy strategy.
The most obvious example is the failure of GHG legislation, but other examples include policies affecting nuclear energy, transmission construction, and smart grid development. Although many legislative efforts have advanced one policy priority or another, most of these provisions have been incremental and ambiguous.
In the absence of strategic direction, the regulatory framework is becoming increasingly uncertain and complicated. While the industry's legal advocates are working diligently to bring greater clarity and certainty, the problem seems unlikely to abate without strategic policy leadership at the highest levels of government.
"Of course we hope legislators don't impose a crushing cost burden for customers," Greene says. "But with what's happening now—in terms of how FERC is treating transmission costs and bilateral sales, and how we deal with environmental costs that add no new revenues but only costs—the uncertainty is worse than the solution. We need to deal with these questions as a society, and do it quickly."