Deck:
In-state green mandates face Constitutional challenges.
In-state green mandates face Constitutional challenges.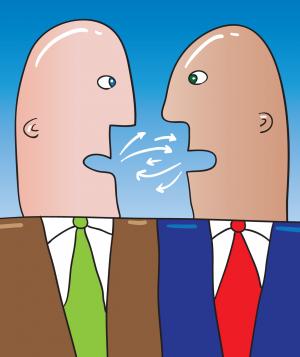 Massachusetts wanted renewable power—lots of it, and sooner rather than later.
So it established cutting-edge energy efficiency standards. It enacted tax incentives for qualifying biofuels and low-carbon fuels. It adopted California's vehicle standards—the most stringent in the nation. It developed, in conjunction with other New England states, a climate change action plan. It joined the Regional Greenhouse Gas Initiative (RGGI), a multi-state emission cap-and-trade program. It established industrial emission targets. It devised an aggressive renewable portfolio standard (RPS) requiring its utilities to use significantly more renewable power to meet load requirements.
So far, so good—these efforts were praised by both the environmental community and the burgeoning alternative energy and energy efficiency industries.
But then Massachusetts enacted the Green Communities Act (GCA) in 2008 to foster the development of new renewable power plants within the Commonwealth. 1 One of the ways the GCA tried to do this, in Section 83, was to require Massachusetts electric distribution companies to enter into long-term power purchase agreements (PPAs) with renewable power companies located "within the jurisdictional boundaries of the Commonwealth."
This latest Massachusetts initiative didn't trigger kudos, but instead condemnation in the form of a lawsuit by TransCanada Power Marketing Ltd. An established competitive power company with numerous renewable power projects either completed or under development throughout New England, 2 TransCanada filed a lawsuit attacking what TransCanada called Massachusetts' "home-grown" preference in GCA Section 83. 3 TransCanada's prime target was the Commonwealth's 2010 request for proposals (RFP) that only allowed the submission of proposals from projects located in Massachusetts. Trans-Canada says the GCA discriminates against out-of-state renewable generation facilities that are physically and functionally indistinguishable from in-state facilities, in violation of the Commerce Clause of the United States Constitution, under the so-called Dormant Commerce Clause doctrine. 4
The Massachusetts litigation brings into sharp focus a potential conflict between states seeking to maximize development of in-state renewable power resources and the legitimate objectives of the competitive power industry, which has been responsible for the development and operation of most of the nation's renewable power resources to date. Can these two legitimate but conflicting objectives be harmonized?
Considering the types of incentives currently available to renewable power development, and the Dormant Commerce doctrinal law against that landscape, some answers emerge that might allow states to reduce the tension between these two sets of legitimate objectives—and prevent a Constitutional challenge.
Renewable Power Growth
Development of most electric power resources has slowed in recent years, but not renewable power. That resource, long just a figment of science fiction writers' and idealists' imaginations, today is a welcome reality. In 2009, in the midst of the worst economic climate since the Great Depression, the American wind industry installed nearly 10,000 MW of new generating capacity. 5