New Opportunities: Eric Bret was named president and CEO of EDF. Bret has been with EDF for 28 years, most recently as deputy v.p. of the EDF generation fleet since 2006.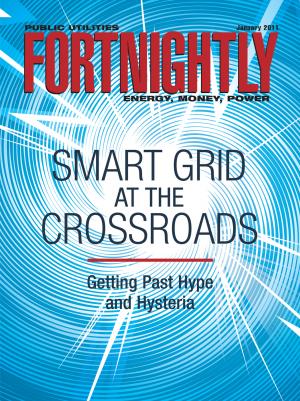 Southern Company named Susan Story president and CEO of Southern Company Services. Mark Crosswhite will succeed Story in her previous position as president and CEO of Gulf Power. Georgia Power's board of directors elected W. Paul Bowers as president and CEO, due to the retirement of current president and CEO, Michael D. Garrett. Bowers formerly was Southern Company's CFO and Georgia Power's COO.
Calpine named Thad Hill COO. Hill has been with Calpine since 2008, serving as executive v.p. and chief commercial officer. Calpine also named Stephen J. Muscato as its senior v.p. of commercial operations. He most recently was senior v.p. of commercial operations for Luminant Energy.
James F. Stutts, senior v.p. and general counsel at Dominion, retired from the company, effective January 1. Subject to board of directors'approval, Carter M. Reid will become general counsel and v.p.-governance and corporate secretary, and Robert M. Blue will be promoted to senior v.p.-law, public policy & environment.
Great Plains Energy and KCP&L promoted Heather Humphrey to general counsel and v.p.-human resources, and Ellen Fairchild to v.p.-corporate secretary and chief compliance officer.
Questar promoted Anthony R. Ivins to treasurer, from assistant treasurer.
Integrys Energy named Bill Guc v.p. and treasurer due to the planned retirement of Brad Johnson. Guc is currently v.p. finance and accounting and controller for Integrys Energy Services.
AGL Resources announced that Steve Cave, v.p. of finance, was given the additional title of treasurer, and Grace Kolvereid was named v.p. of tax. Also, AGL hired Sarah M. Stashak as director of investor relations, reporting to Cave. Stashak previously was director of investor and public relations for IntercontinentalExchange.
Itron hired Philip Holdbrooks as v.p. of product marketing. Holdbrooks, formerly a vice president at TECO Energy, most recently served as a senior principal for private equity firm West Monroe Partners.
Mark Ciolek joined Spencer Stuart as a consultant in its energy practice, where he will recruit senior-level energy executives. Stuart was v.p. of corporate strategy for Exelon.
Commissioner Kristen K. Mayes of the Arizona Corporation Commission was chosen to head the new program on law and sustainability at the Sandra Day O'Connor College of Law at Arizona State University. Mayes served on the ACC from October 2003 through the end of 2010.
The National Association of Regulatory Utility Commissioners (NARUC) elected North Dakota Public Service Commissioner Tony Clark its president for 2011. NARUC members also elected Commissioner David Wright of South Carolina as first v.p. and Commissioner Phil Jones of Washington as second v.p. Commissioner Colette Honorable of Arkansas was appointed treasurer.
Public Utilities Fortnightly magazine added John Bewick to its editorial staff as contributing editor. Bewick formerly was secretary of environmental affairs for the Commonwealth of Massachusetts, and is principal of consulting firm Compliance Management Inc.
Boards of Directors: The Midwest Independent Transmission System Operator (Midwest ISO) announced the re-election of three board members: Chairman Paul J. Feldman, Vice Chairman J. Michael Evans and Director Judy Walsh.
In Memoriam: Gas Technology Institute (GTI) notes the loss of one of its leaders, Bernard S. "Bernie" Lee, who passed away on Nov. 7, 2010. Dr. Lee, former president and CEO of the Institute of Gas Technology (IGT), was well-known and highly respected within the natural gas community.
We welcome submissions to People, especially those accompanied by a high-resolution color photograph. E-mail to: people@pur.com.