Deck:
Only the fittest solutions survive in America's policy wilderness.
Only the fittest solutions survive in America's policy wilderness.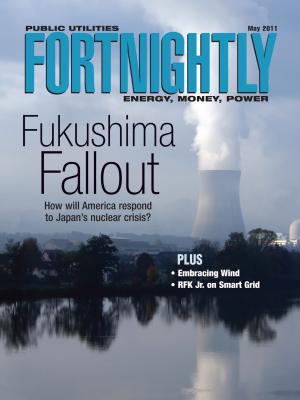 Right now, we're witnessing history in the making. Current events are affecting the energy industry unlike anything we've seen since the OPEC oil embargo in 1973 and the Three Mile Island accident in 1979. And this time, it's happening all at once.
Consider: the Arab spring has raised America's energy security concerns to a new level. Despite assurances from OPEC members that they'll make up for any lost Libyan oil production, instability is spreading across the region and creating anxiety in the world petroleum market. As a result, oil prices now exceed $110 a barrel, and gasoline prices are projected to reach $4.25 a gallon by Memorial Day—just in time for summer vacation.
At the same time, fallout from the Fukushima-Daiichi disaster is spreading across the globe—literally and figuratively. Radio isotopes have appeared in rain and snowfall from Europe to the arctic. And countries from China to America have reacted to the disaster by putting the brakes on their nuclear plant licensing and development plans (see " Seismic Omen "). If it doesn't end the nuclear renaissance, the Fukushima disaster has surely knocked it backwards by several years or more.
All things being equal, such momentous events would bring some fundamental changes in U.S. energy policy— i.e., spurring the creation of a long-term strategic plan for weaning America off energy imports, including a concerted effort to secure a sustainable future for nuclear power.
But things aren't equal. Not in America, where energy strategy is literally a foreign concept.
Ad Hoc Havoc
The U.S. government's failure to craft a comprehensive and coherent national energy strategy has left the utility industry twisting in the wind. As a case in point, last month the Bonneville Power Administration (BPA) publicly backed away from a controversial plan to impose rolling curtailments on wind farms in the Pacific Northwest as part of its effort to balance supply and demand resources. Record high snowpack levels, caused by the past year's La Niña phase in the Pacific Ocean, are forcing BPA to deal with torrential snowmelt by running hydro plants at full tilt—producing more electricity than the region can absorb. BPA is pursuing other options, but transmission constraints still might force emergency cuts in wind generation.
In a region with about 2,500 MW of operating wind capacity, and another 2,500 MW expected to be added in the next two years, the situation raises obvious questions about the adequacy of BPA's transmission system—which was built to serve hydro dams, not wind farms. But without a bankable policy directive from Washington, even a federal agency like BPA can't decide whether it should build a transmission superhighway for wind power.
In some respects, the situation resembles what's happening on the other side of the country, where ambitious plans to build an offshore transmission backbone seem to hinge on answers to federal policy questions that Congress has never really addressed (see " Treading Water "). Namely, is