Deck:
Indian Point and the battle for the nation's energy future.
Author Bio:
John P. Cahill serves as counsel to Chadbourne & Parke. Previously he was chief of staff for New York Governor George E. Pataki (2002 to 2006), after serving as general counsel and then commissioner of the New York State Department of Environmental Conservation from 1995 to 2001. Joseph A. Edgar is a consultant at the Pataki-Cahill Group in New York City, where he focuses on aspects of energy policy, asset development, and environmental law.
Indian Point and the battle for the nation's energy future.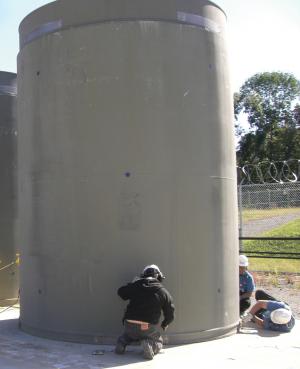 The State of New York and its Department of Environmental Conservation (NYSDEC) want to close the Indian Point Energy Center (IPEC), a dual-reactor nuclear power station located 38 miles from New York City. 1 In many ways, the looming battle over IPEC's fate is a microcosm of the country's nuclear power sector, pitting state officials and environmental organizations against a cost-conscious power producer. But the IPEC battle is also much more than a state-of-the-industry snapshot. Aside from the unique concerns that belie its physical proximity to New York City, any forced closure of IPEC on environmental grounds would involve novel issues of law that could fundamentally change the nuclear power paradigm throughout the country.
IPEC is an integral part of lower New York's electrical grid but has faced environmental scrutiny since its construction in the 1960s, due to its cooling system's impact on the Hudson River. The facility's operating licenses for its number 2 and 3 reactors from the Nuclear Regulatory Commission (NRC) are due to expire in 2013 and 2015, respectively. Specifically, NYSDEC is refusing to issue the Clean Water Act (CWA) permits that serve as a prerequisite for NRC relicensing, creating an issue regarding a state's ability to preempt NRC authority created under the Atomic Energy Act. 2 In fact, no nuclear facility in the United States has ever been denied re-licensing by the NRC, and no one power plant means more to a major U.S. city than IPEC does to New York. As a result, the ultimate resolution of the IPEC debate will be an indicator of how nuclear relicensing will fit into America's strategic energy future.
Environmental Issues
Since its construction in the late 1960s, IPEC has drawn the ire of the environmental community. With its intake structures situated along the bank of the Hudson River, the facility's reactors employ a once-through condenser cooling water system. IPEC's combined daily intake capacity runs approximately 2.5 billion gallons of Hudson River water per day—a total that environmentalists believe results in unnecessary heat pollution, impingement, and entrainment. Entergy Corp., which owns and operates IPEC, has installed dual and variable speed intake pumps at the facility, and uses modified Ristroph screens and a fish return system to limit water discharge issues.
Since 2003, IPEC's CWA § 402 State Pollution Discharge Elimination System permit (SPDES) has been in a state of limbo as Entergy and NYSDEC have argued over the state's interpretation of CWA permitting and procedural guidelines. 3 The main source of environmental contention facing IPEC, however, involves its CWA §