New Opportunities: Anne R. Pramaggiore became president and CEO of ComEd, following the retirement of Frank M. Clark, chairman and CEO since 2005. Pramaggiore joined ComEd in 1998 and most recently held the position of president and COO. In addition, ComEd named Tracie Morris v.p. of human resources. Morris previously served as v.p. of human resources for DeVry Inc.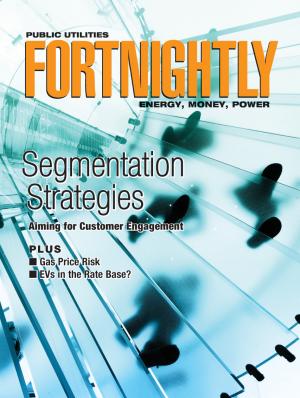 Great Plains Energy and Kansas City Power & Light chairman and CEO Michael J. Chesser will retire as CEO, effective May 31, 2012. Chesser will remain as a member of the board of directors and serve as its chairman. Terry Bassham, president and COO, will succeed Chesser as CEO. Bassham joined the company in 2005 as executive v.p. and CFO.
Pricelock named electric utility executive Scott D. Wilson to its advisory board. Previously, Wilson was the CFO of El Paso Electric from 2005 to 2009 and also served as executive v.p. and chief administrative officer from 2006 to 2009.
Wisconsin Energy named Susan Martin executive v.p., general counsel and corporate secretary, effective March 1. Martin currently serves as v.p. of corporate secretary and associate general counsel, and will succeed James Fleming, who served as executive v.p. and general counsel since 2006.
Pacific Gas and Electric (PG&E) appointed Edward D. Halpin as its new senior v.p. and chief nuclear officer. Halpin comes to PG&E from his current position as the president, CEO, and chief nuclear officer at STP Nuclear Operating Co.
Balch & Bingham named James H. Miller III of counsel. Miller was an attorney at the firm from 1979 to 1994, and most recently served as chairman, president and CEO of Southern Nuclear Operating Co.
FirstEnergy named Carl J. Bridenbaugh, formerly director of transmission planning and support, as v.p. of transmission. Bridenbaugh joined the company in 1988 as a transmission planning engineer with Ohio Edison.
3TIER named Matthew Hendrickson as its senior director of energy assessment. Hendrickson has managed renewable energy assessment programs since 2003 and previously was director of energy assessment at EDP Renewables.
Puget Sound Energy elected Phil Bussey to the newly created position of senior v.p. and chief customer officer. Bussey was president and CEO of the Seattle Metropolitan Chamber of Commerce, and before that was PSE's senior v.p. of corporate affairs.
ITC Holdings named Rejji P. Hayes as treasurer and v.p. of finance. Hayes most recently served as assistant treasurer and director of corporate finance and financial strategy at Exelon.
Tennessee Valley Authority (TVA) announced a new management alignment for Watts Bar Nuclear Plant Unit 2 and Bellefonte Unit 1. Dave Stinson, v.p. of construction at Watts Bar Unit 2, is moving to Bellefonte to lead engineering, design, and infrastructure planning. Ray Hruby, currently at Bellefonte, will manage overall project work, licensing, and safety at Watts Bar Unit 2. Also, O.J. "Ike" Zeringue, former president and COO and chief nuclear officer at TVA, will join the Watts Bar Unit 2 team as a key project manager.
Boards of Directors: DTE Energy named Charles G. "Chip" McClure to its board of directors. McClure is chairman, president and CEO of Meritor Inc.
PG&E elected Fred J. Fowler to its board of directors and to the board of Pacific Gas and Electric. Fowler is the retired president and CEO of Spectra Energy and is currently chairman of the board of Spectra Energy Partners.
Xcel Energy elected Gail KoziaraBoudreaux to the company's board of directors. Boudreaux is CEO of United Healthcare, a subsidiary of United Health Group in Minneapolis.
We welcome submissions to People, especially those accompanied by a high-resolution color photograph. E-mail to: people@pur.com.