Deck:
Decommissioning and remediation of coal- and oil-fired plants.
Decommissioning and remediation of coal- and oil-fired plants.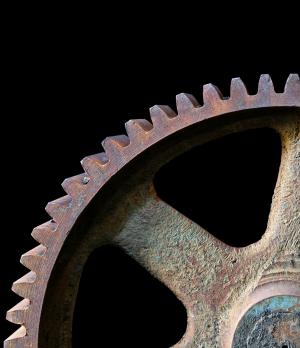 A series of air pollution rules by the U.S. Environmental Protection Agency (EPA) will impose significant new requirements on aging coal- and oil-fired power plants. Plants that haven't yet invested in updated emissions control equipment will face potentially huge expenses to comply with these requirements. Some plants already have announced plans to close. Others might follow suit rather than retrofitting with air pollution control equipment or having to purchase costly emissions allowances. Nationally, few of the many 1940s-era plants have been demolished or redeveloped to date, providing little experience as to the legal (environmental and regulatory) or technical (construction and demolition) issues presented by closure or rehab. From the planning phases to the negotiation of the engineering and demolition contracts for closure and demolition, practical issues have emerged in today's economic conditions as a major contracting consideration in this process.
Why These Plants Are Closing
In December 2011, EPA announced final standards for mercury and other air toxic emissions from electrical generating units, commonly known as the Utility Maximum Achievable Control Technology Rule or Utility MACT Rule . One of the most expensive rules that EPA has ever promulgated, compliance with the Utility MACT Rule is expected to cost industry nearly $10 billion on an annualized basis and to be implemented over a four- to five-year period. Industry compliance cost predictions are even higher. The National Association of Manufacturers (NAM) estimated the rule will cost $11.4 billion in 2015 alone.
The Utility MACT Rule affects about 1,100 oil- and coal-fired units, according to EPA's regulatory impact analysis, and "levels the playing field" to bring facilities to the standard being met by about 56 percent of existing facilities.
A second landmark EPA rule, known as the Cross-State Air Pollution Rule or CSAPR, was adopted in July 2011—though its implementation is currently judicially stayed—and requires states to significantly improve air quality by reducing power plant emissions that contribute to ozone or particulate pollution in other states. In a related regulatory action, EPA finalized a supplemental rulemaking in December 2011 that will require five states—Iowa, Michigan, Missouri, Oklahoma, and Wisconsin—to make summertime NO X reductions under the CSAPR ozone season control program. The CSAPR requires a total of 28 states to reduce annual SO 2 emissions, annual NO X emissions or ozone season NO X emissions to assist in attaining the 1997 ozone and fine particle and 2006 fine particle National Ambient Air Quality Standards.
Adding to the crescendo, EPA is working on other regulatory programs that will mandate specific types of cooling water intake structures and regulate coal ash disposal, and some states have begun issuing consent orders that require plant closures as part of resolving enforcement actions. Taken together, these actions likely herald a shift away from coal and most fuel oil as