Deck:
Decommissioning and remediation of coal- and oil-fired plants.
A series of air pollution rules by the U.S. Environmental Protection Agency (EPA) will impose significant new requirements on aging coal- and oil-fired power plants. Plants that haven't yet invested in updated emissions control equipment will face potentially huge expenses to comply with these requirements. Some plants already have announced plans to close. Others might follow suit rather than retrofitting with air pollution control equipment or having to purchase costly emissions allowances. Nationally, few of the many 1940s-era plants have been demolished or redeveloped to date, providing little experience as to the legal (environmental and regulatory) or technical (construction and demolition) issues presented by closure or rehab. From the planning phases to the negotiation of the engineering and demolition contracts for closure and demolition, practical issues have emerged in today's economic conditions as a major contracting consideration in this process.
Why These Plants Are Closing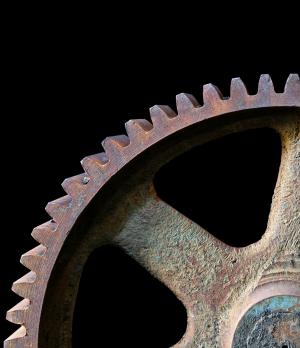 In December 2011, EPA announced final standards for mercury and other air toxic emissions from electrical generating units, commonly known as the Utility Maximum Achievable Control Technology Rule or Utility MACT Rule. One of the most expensive rules that EPA has ever promulgated, compliance with the Utility MACT Rule is expected to cost industry nearly $10 billion on an annualized basis and to be implemented over a four- to five-year period. Industry compliance cost predictions are even higher. The National Association of Manufacturers (NAM) estimated the rule will cost $11.4 billion in 2015 alone.
The Utility MACT Rule affects about 1,100 oil- and coal-fired units, according to EPA's regulatory impact analysis, and "levels the playing field" to bring facilities to the standard being met by about 56 percent of existing facilities.
A second landmark EPA rule, known as the Cross-State Air Pollution Rule or CSAPR, was adopted in July 2011—though its implementation is currently judicially stayed—and requires states to significantly improve air quality by reducing power plant emissions that contribute to ozone or particulate pollution in other states. In a related regulatory action, EPA finalized a supplemental rulemaking in December 2011 that will require five states—Iowa, Michigan, Missouri, Oklahoma, and Wisconsin—to make summertime NOX reductions under the CSAPR ozone season control program. The CSAPR requires a total of 28 states to reduce annual SO2 emissions, annual NOX emissions or ozone season NOX emissions to assist in attaining the 1997 ozone and fine particle and 2006 fine particle National Ambient Air Quality Standards.
Adding to the crescendo, EPA is working on other regulatory programs that will mandate specific types of cooling water intake structures and regulate coal ash disposal, and some states have begun issuing consent orders that require plant closures as part of resolving enforcement actions. Taken together, these actions likely herald a shift away from coal and most fuel oil as a viable power source and will drive additional plant closures.
An Associated Press survey of 55 power plant operators concluded that more than 32 power plants—mostly coal-fired—will be forced to shut down, and another 36 "might have to close" as a result of these new federal air pollution initiatives. Ultimately, owners of many of the country's oldest coal-fired plants likely will conclude that it's cheaper to retire their plants than to implement the costly equipment retrofits or switch to lower sulfur coal or oil.
Shuttering power plants will impact the host communities in ways that go beyond potential energy shortages, because such plants often are among the community's largest real property taxpayers and employers. Although frequently built on cheap land in the 1940s and 1950s well outside of town, the plants now might be encircled by their communities, increasing the pressure to repurpose such plants, or to demolish and redevelop them. Once they make the decision to close or demolish such plants, owners and operators face several issues when engaging with the regulatory agencies and community stakeholders.
First Steps
The first step is to assemble an experienced project team.
The owner's internal project personnel should include management representatives and individuals experienced in project construction and procurement, as well as internal legal regulatory resources who can address the issue of recovery of costs through rates. Other internal team members should include individuals with in-depth knowledge of the facility's historical environmental issues, spill events, storage tank matters, regulatory permits, and asbestos and lead abatement. Depending on the facility's location and site features, the team should include internal personnel who are knowledgeable about diverse matters such as abandoning cooling water intake structures, remediation of rail sidings and coal handling and storage systems, managing solid and hazardous wastes, assessing the potential for construction and demolition processes to impact existing storm-water management permits and systems, inventorying components and materials with potential salvage value, and identifying potential real estate easement issues. Because many facilities are situated near sources of water, there might be coastal zone management and riparian issues, and even navigational requirements related to stack lights. Finally, plant decommissioning, demolition and redevelopment might require a public outreach team capable of responding to multiple stakeholders, including local political leaders, neighborhood groups and the media.
Many owners facing plant decommissioning will supplement their internal resources with an owner representative or engineer (OR-OE) who is experienced in power plant or industrial demolition and can help manage a competitive bidding process. An OR-OE will help not only to streamline the project and provide guidance on how to structure the bids: the OR-OE also can prepare site drawings that permit bidders to do take-offs, help establish realistic cost expectations, work with the internal team to define the best demolition approaches, and identify the most experienced potential bidders. The OR-OE can even provide significant input into the potential for sale or salvage of large pieces of equipment and structural metal.
Owners frequently engage environmental consultants to support the preliminary assessment of potential remedial issues. For example, the large equipment present in power plants poses sequencing issues that might preclude complete asbestos or lead paint abatement prior to demolition, or that might require remedial measures to be instituted prior to, or during, demolition. Also, site features or remedial systems might need to be preserved throughout the demolition process. An environmental consultant, working with legal support, can help the owner determine when and how to remove underground site features such as storage tanks. Such a consultant can help define whether and how to do sub-slab testing to enable early detection of environmental issues that could halt or complicate a smooth demolition process and thereby avoid significant incremental demolition expense. If remediation is needed, the consultant also can work with legal counsel to define "how clean is clean" because cleanup standards often are defined by the potential future uses and institutional and engineering controls and deed or use restrictions that might apply to the site.
Finally, the owner should consider working with external legal resources to help shore up legal protections for the site owner during every step of the process. Such needs include: reviews under state environmental quality rules and the National Environmental Protection Act, any applicable federal, state and local approvals and permits, interfacing with involved regulators, and arranging the bidding and contracting process—including development of commercial terms and conditions. Another potential advantage of outside counsel is the ability to attach the attorney-client privilege to certain phases of the pre-demolition deliberative process, which might prove valuable if there's neighborhood opposition, as well as to advise in developing a strategy for discussions with regulatory authorities. Confidentiality might be less secure if in-house counsel also serves in dual legal and business capacities.
Scheduling and Game Plan
The starting point for a game plan will hinge on whatever triggered the decision to proceed with demolition. If the plan is to construct a replacement generation facility or other specific redevelopment objective, detailed specifications will dictate the condition the property must be in at the end of demolition. Or, if the state utility regulatory agency required demolition without specifying the desired future use of the property, the initial plan will focus on ensuring that local demolition permitting requirements are met, qualifying the costs of the project for rate reimbursement, and on obtaining a definitive cost proposal from a qualified bidder.
The preliminary plan also must address the extent to which environmental remediation can and should be incorporated into the demolition phase of the project or saved for a post-demolition phase. Even if the plant had no major historical spills or releases, the owner should expect coal storage-related soil or groundwater quality issues and at least minor petroleum contamination. If this contamination must be investigated or remediated under an agency order, it will be necessary to resolve the details of the order and its timing. Such matters might be addressed through voluntary cleanup programs to obtain significant liability protections for prospective purchasers and, if so, the plan should factor in timing, process, and regulatory approval considerations. Other areas might need extensive investigation to identify and determine the extent of site-related contaminants, and historical manufactured gas and PCB issues commonly exist with such plants. Consider the possibility of carving out areas that require extensive remedial activities for attention post-demolition, while addressing other areas with relatively shallow, contained contamination to be inexpensively addressed during demolition.
Developing a preliminary project schedule for all phases of the project will be important. This schedule should allow time to pull together all required project documents and site plans (including ones detailed enough for take-off purposes), development of bidding-related documents (including establishing the commercial terms and conditions), setting up pre-bid meetings and conducting a bidding process, assessing the submitted bids, obtaining the project-related permits and approvals, performing the actual demolition (which might require multiple phases to address contaminants such as asbestos, lead and PCBs in building materials prior to demolition), and ultimately leaving the property in the specified state. The preliminary schedule will entail a multi-year demolition process. If so, knowing that early in the project, helps establish reasonable expectations with the regulatory agencies, local officials, the neighboring affected property owners and the community about the length of time and level of effort it will take to demolish the structures and prepare the property for whatever comes next.
Demolition and Salvage
The legal and business issues to be considered as part of the demolition and deconstruction process for a large coal-fired power plant are nearly as extensive and complex as those to be considered in contracting for the engineering, procurement, and construction of such a plant. Permitting and approvals, rate recovery, bidding procedures, contract structure, and risk allocation within the contract structure all come into play, in addition to other issues, such as site protection, and interaction with adjacent property owners and neighborhoods that have grown up around the plant. One of the most significant issues in today's economy is the salvage of existing components and materials that are unique to the demolition of a large facility that might be 50 or 60 years old. Some of the most significant of these issues include:
• Obtaining permits: In most states, the municipal entity where the power plant is located issues the demolition permit. If the plant is subject to state or federal cleanup orders or directives, however, it might require a collaborative approach between federal, state, and local municipal officials to identify permit requirements and negotiate their terms. Some state and local laws are ambiguous on whether the issuance of a demolition permit is a purely ministerial action, or whether state public review laws must be complied with that could involve public comments and affect the method, approach to, and timing of the demolition process.
• Addressing public perceptions: Whether or not required by the permitting process, the planning process should factor in addressing the concerns of adjacent landowners and neighborhood groups. Modern demolition techniques range from the fast (implosion) to the slow (dismantling on almost a beam-by-beam, brick-by-brick, basis). Adjacent property owners might have strong views on the method and timing of the process. Gaining community and municipal support for the demolition is a key step in the process, emphasizing the desirability of removing an aging structure that might become unsafe and that, almost certainly, will present safety, vandalism, and theft risks if abandoned and left unoccupied over a long period of time. Stakeholder outreach during the planning phase can reduce glitches and avoid delays.
• Site security: As any operator of a power plant knows, site security is a 24-7 challenge that requires money and manpower. An abandoned power plant, particularly near an urban area, becomes the ultimate attractive nuisance, one which likely becomes even more attractive as demolition plans become announced in the media. Scrap metal prices are at all-time highs. Amateur or professional metal thieves can break into an abandoned facility with relative ease. Outside a plant, cooling water ponds, coal piles, underground tanks, old transformers, stacks and rigging, drains, sumps and cooling water intake lines all present potential safety and security issues. It's also essential to safeguard equipment used by the demolition contractor.
• Rate recovery: While some regulated utilities have established—or been required to establish—reserves to fund demolition of a decommissioned plant, in most cases the reserve falls far short of the $30 to $60 million or more that could be required to perform asbestos and lead abatement and then take down a large legacy power plant. Thus, for regulated utilities that own a number of these aging facilities, qualifying for rate recovery becomes a critical issue that will determine whether demolition is even feasible. The case for rate recovery likely will turn on a number of factors, including a demonstrated need to address safety concerns, the cost of ongoing maintenance and repair, the ability to offset demolition costs through salvage at a time when materials prices are high, and lastly, any possible benefits from future use of a cleared and remediated site.
• Contractual risk: The risk allocations in a complex demolition contract are similar to those in a typical engineering, procurement, and construction (EPC) contract. They involve responsibility for site safety, indemnification, termination for convenience and default, etc. Negotiating a lump sum or not-to-exceed price for a demolition contract can present challenges different from a construction contract, for reasons such as detailed as-built drawings might no longer exist and the difficulty of predicting the environmental components. However, particularly for rate recovery reasons, there's a strong business incentive to seek price protection in the form of a guaranteed maximum price (GMP) or lump-sum contract.
• Recovered materials: Many industrial demolition contracts today utilize salvage provisions that require the demolition contractor to recover as much metal as possible from the structure and to offset the cost of demolition with the value of the recovered materials. These considerations require the inclusion of measurement and verification provisions in the contract and specifications, along with post-completion audit rights.
RFPs and Bid Solicitation
While the utility owner likely has detailed knowledge of the plant, it might lack in-house engineers with the necessary experience or available time to put together the type of detailed information and specifications that will be needed to obtain quality bids with lump-sum, GMP, or other types of cost estimates. Often the first step after assembling a detailed plan is to engage an OR-OE to effectively manage the internal and external resources needed to accomplish the project. The OR-OE then develops the technical specifications for the demolition, which, in turn, form the basis of the request for proposal (RFP) going out to competitive bidders. The OR-OE might then subsequently act as the owner's on-site representative to oversee the actual demolition process.
In addition to the specifications, quantity estimates, existing environmental reports, permits, and approvals that will be pulled together by the OR-OE or the internal team, the RFP also needs to incorporate many of the various business details. To avoid significant time delays, and sometimes even the need to either make significant concessions on the business terms or to pass over the first choice bidder, the RFP should include the draft commercial contract terms and the requirement that any requested changes to the draft contract be included in the proposal. This way, the ability to reach agreement on the contract terms becomes a selection criterion during the bid evaluation, rather than an item that gets negotiated after the owner selects the bidder and loses its negotiating leverage.
The owner should consider utilizing a two-phase process to pre-qualify bidders in terms of their specific relevant industrial or power plant demolition expertise. This step avoids having to deal with unrealistic low-ball bids coming from less experienced bidders that can complicate the rate recovery process. Inexperienced contractors can lead to cost overruns, add-ons, or work scope changes while the work is in progress.
To ensure that the cost of the proposal is clearly expressed, and to enable quick and accurate comparisons between bids, the RFP also should contain a bidding sheet that clearly describes how costs are to be presented in the submitted proposal by all responders and non-conforming bids should be excluded. The owner also should consider how it might attach business confidentiality protection to certain bid documents. Doing so might help ensure the most competitive procurement. Most states have a process for preserving confidentiality even in matters that undergo regulatory review by state utility regulators for rate recovery purposes.
Once a detailed bid specification has been developed and prospective bidders have been carefully pre-qualified, it should be relatively straightforward to evaluate, analyze, and compare bids. The most experienced demolition contractors will be able to produce the most accurate—though not necessarily the lowest—bids, particularly with respect to calculating and estimating salvage value and remediation cost. If a fixed price or GMP is required, a negotiated pricing process that leads into a GMP during the pre-demolition phase might be necessary.
The project manager, whether employed by the owner or retained, is critical to the success of the project. Here again, prior experience with power plant demolition can make a big difference. Experience with the owner's procurement and contracting process is also extremely useful. If the OR-OE has continued into the owner's representative role following the bidding process, it can assist in monitoring the remediation and demolition, coordinating requests for information and change orders, helping to ensure the integrity of the measurement and valuation of salvageable materials, and facilitating the smooth running of the demolition phase.
In addition, managing communications with internal and external constituencies is also critical during the actual demolition of the plant. Consider creating an external website, describing the progress that has been made and planned activities for the next week or two. These steps can go a long way to preventing complaints about sudden changes in noise levels, short term increases in traffic, and the potential for damage claims. If local interest is high, a live webcam can allow neighbors and citizen groups to follow the progress of the project. Regular meetings, along with special meetings as needed if there are incidents that occur or delays that arise, will also go a long way to enhancing the level of trust that nearby residents and local officials have in the process and their overall support during the demolition and redevelopment efforts.
Clearing Brownfields
Often, owners of retiring power plants decide to decommission them in the short term, without immediate demolition. With the passing of time, however, unused plants age and through exposure to the elements can deteriorate to the point that their overall decline can result in liability for their owners and former operators, or make the demolition process more complicated and expensive. Also, community pressures to capitalize on an underutilized resource might eventually overcome any financial justification for not replacing a decommissioned plant with a new power generation facility.
Brownfield redevelopment initiatives might hasten, through available incentives, the regulatory and community decision to step-up the pace of redeveloping such facilities. When they do, then experienced advice, thorough advance planning, and comprehensive preparation comprise the least expensive and most successful approach to avoiding pitfalls and potholes.