Deck:
Will Boulder be the last city to go muni? Don't bet on it.
When Administrative Law Judge Paul Gomez denied "with prejudice" Public Service Co. of Colorado's (PSCo) petition to recover $16.6 million in cost overruns for its Boulder SmartGridCity pilot, the ruling marked the latest in a series of black eyes the utility has suffered over the project.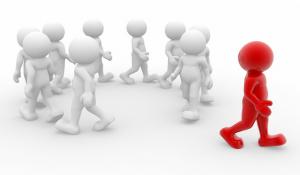 In a scathing mid-January decision,1 Judge Gomez said the company had failed to prove the project's extra costs were prudently incurred. He termed PSCo's purported consumer benefits "meager," and said its petition lacked "any showing of cost-effectiveness."
In addition to forcing utility shareholders to absorb millions of dollars in capital costs, the judge's decision provides fresh ammunition to Boulder community leaders who are working to oust the utility—an outcome that looks increasingly likely after a series of ballot initiatives ended PSCo's franchise and gave the city council an apparent mandate for local control.
The Boulder story can be read as a cautionary tale for utilities that seek to innovate on behalf of their customers. But the same story can be read in other ways—producing less encouraging conclusions for utilities like PSCo and its parent company, Xcel. One such conclusion is this: when the goals of a utility and its host community aren't in synch, that's when breakups happen.
Taxing Occupation
Although Xcel selected Boulder for its SGC project in 2008, the whole story goes back to 2002. That's the year the Boulder city council adopted the Kyoto Protocol and set a goal to reduce its greenhouse gas (GHG) emissions to 7 percent below 1990 levels by the year 2012. In 2006, Boulder voters approved a tax on electricity consumption to fund the city's climate action plan. At about the same time, the city council hired R.W. Beck to study the feasibility of municipalizing the utility system to help Boulder achieve its environmental goals. 
"We wanted to decarbonize our energy supply," said Susan Osborne, Boulder city council member from 2007 through 2011, and mayor from 2009 to 2011, speaking last fall to a Minneapolis group that's also considering municipalization. "About 65 percent of [Boulder's] electricity is produced by a couple of coal-fired plants," she said. "It became clear we'd never reach our Kyoto goal unless we did something about our energy supply."
Soon after Boulder began exploring municipalization, Xcel proposed the SGC and promised a host of benefits for the city—including greater potential for conservation and renewable energy integration. The city liked the proposal, and so agreed to suspend its work on municipalization, pending the outcome of SGC.
Unfortunately, the Xcel project ran into trouble, including the defection of some vendor partners and even company executives. The utility's share of the project's cost, originally estimated at about $15 million, grew to $44.5 million—$16.6 million more than state regulators would allow. And perhaps most importantly, the project fell short of Boulder's expectations, especially in terms of customer benefits.2
"There was very little that a consumer of electricity got out of the effort, even though it was hyped a lot when the city suspended municipalization talks," Osborne said. In 2009, Boulder and Xcel began negotiating a new franchise, but those talks were destined for failure. "We wanted more local control of our energy use," explained Osborne. So in 2010 the Boulder city council voted against putting a new franchise agreement on the ballot, instead asking voters to approve a pair of measures—one that levied a "utility occupation tax" to replace the franchise fee, and another authorizing bonds to fund municipalization efforts.
Both measures passed. At this writing Boulder seems intent on going muni, while at the same time leaving its options open, seeking to "partner" with Xcel on the city's goals without committing to a 20-year franchise.3
Competitive Transition
On the surface, the Boulder case might seem unique, given the particulars of the SGC project. However, the municipalization phenomenon isn't new—and it's not over.
Most recently, around the year 2000, a wave of cities tried to municipalize utility assets. Those efforts were driven by various factors, the biggest being the competitive transition charges that some states added to utility bills to pay for retail deregulation and stranded-cost recovery; cities hoped to avoid those costs by dumping IOUs and creating munis. None of those efforts succeeded, but a few municipalizations prevailed for other reasons. Long Island Power Authority bought LILCO after the Shoreham nuclear failure and an extended outage following Hurricane Gloria. Hermiston, Ore., took over Pacificorp's assets in 2001 because customers were unhappy with their service. And Winter Park, Fla., whose residents were angry over repeated outages, canceled Florida Power's franchise and purchased its assets in 2005.
More recently, a few communities have begun pursuing municipalization for some of the same reasons that drove the trend a decade ago—plus some new ones.
• In Thurston County, Wash. (pop. 257,000), residents dissatisfied with Puget Sound Energy's prices, service, and offshore ownership garnered enough signatures to put a municipalization question on the ballot in 2012. The measure failed, but proponents promise to keep trying.4
• At the opposite corner of the country, South Daytona, Fla. (pop. 12,000) decided to municipalize after FPL in 2006 presented the city with a "nonnegotiable" franchise agreement that would've stripped out a purchase option like the one that allowed Winter Park to municipalize in the previous year.5 After several years of exploration, the city negotiated a buyout, but the deal was scuttled at the polls in November 2012.
• In Minnesota's largest city, Minneapolis (pop. 388,000), utility franchises are set to expire for Xcel in 2014 and CenterPoint in 2015. A nonprofit group, Minneapolis Energy Options,6 is working to put a question on the ballot this year that could end the franchises, or replace them with short-term agreements that would give the city time to explore alternatives. According to Dylan Kesti, campaign coordinator, the drivers are similar to those in Boulder. "The city's climate action goals are in danger of being unmet, while emissions from the two utilities comprise two-thirds of the problem," Kesti said. "The expiration of the franchise is a once-in-20-years opportunity to change that trajectory."
Notably the Minneapolis group's website observes that even if the city doesn't go muni, raising the very prospect confers leverage in negotiating with the utilities. It's also noteworthy that among recent municipalization efforts, none are happening in retail choice states, where communities are able to aggregate their load to negotiate better energy supply deals. For example, Chicago just joined at least 200 other Illinois cities and towns whose residents opted to aggregate.
The aggregation trend doesn't challenge the utility franchise. But it does show that given a chance, local communities will take energy choices into their own hands. The impetus to do so is getting stronger—as outage events like those following Superstorm Sandy leave customers disgruntled, and as distributed resources make clean, local options increasingly viable. 
In the end, companies that focus on helping communities achieve their goals might be more successful than those that concentrate on securing their franchises.
Endnotes:
1. PUC of Colorado Dkt. No. 11A-1001E, Decision No. R13-0096, Jan. 17, 2013.
2. "Xcel's SmartGridCity Plan fails to connect with Boulder," Denver Post, Oct. 28, 2012.
3. "City Council Round Table Discussion: Exploring Alternative Opportunities for Reaching Boulder's Energy Future Goals," Memo from Heather Bailey to Boulder City Council, Dec. 6, 2012.
4. http://www.thurstonpublicpower.org
5. Electric System Municipalization Feasibility Study, City of South Daytona, Jan. 30, 2012.