Deck:
Will Boulder be the last city to go muni? Don't bet on it.
Will Boulder be the last city to go muni? Don't bet on it.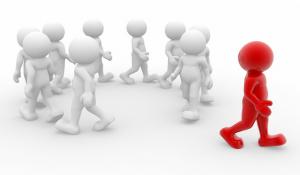 When Administrative Law Judge Paul Gomez denied "with prejudice" Public Service Co. of Colorado's (PSCo) petition to recover $16.6 million in cost overruns for its Boulder SmartGridCity pilot, the ruling marked the latest in a series of black eyes the utility has suffered over the project.
In a scathing mid-January decision, 1 Judge Gomez said the company had failed to prove the project's extra costs were prudently incurred. He termed PSCo's purported consumer benefits "meager," and said its petition lacked "any showing of cost-effectiveness."
In addition to forcing utility shareholders to absorb millions of dollars in capital costs, the judge's decision provides fresh ammunition to Boulder community leaders who are working to oust the utility—an outcome that looks increasingly likely after a series of ballot initiatives ended PSCo's franchise and gave the city council an apparent mandate for local control.
The Boulder story can be read as a cautionary tale for utilities that seek to innovate on behalf of their customers. But the same story can be read in other ways—producing less encouraging conclusions for utilities like PSCo and its parent company, Xcel. One such conclusion is this: when the goals of a utility and its host community aren't in synch, that's when breakups happen.
Taxing Occupation
Although Xcel selected Boulder for its SGC project in 2008, the whole story goes back to 2002. That's the year the Boulder city council adopted the Kyoto Protocol and set a goal to reduce its greenhouse gas (GHG) emissions to 7 percent below 1990 levels by the year 2012. In 2006, Boulder voters approved a tax on electricity consumption to fund the city's climate action plan. At about the same time, the city council hired R.W. Beck to study the feasibility of municipalizing the utility system to help Boulder achieve its environmental goals. 
"We wanted to decarbonize our energy supply," said Susan Osborne, Boulder city council member from 2007 through 2011, and mayor from 2009 to 2011, speaking last fall to a Minneapolis group that's also considering municipalization. "About 65 percent of [Boulder's] electricity is produced by a couple of coal-fired plants," she said. "It became clear we'd never reach our Kyoto goal unless we did something about our energy supply."
Soon after Boulder began exploring municipalization, Xcel proposed the SGC and promised a host of benefits for the city—including greater potential for conservation and renewable energy integration. The city liked the proposal, and so agreed to suspend its work on municipalization, pending the outcome of SGC.
Unfortunately, the Xcel project ran into trouble, including the defection of some vendor partners and even company executives. The utility's share of the project's cost, originally estimated at about $15 million, grew to $44.5 million—$16.6 million more than state regulators would allow. And perhaps most importantly, the project fell short of Boulder's expectations, especially in terms of customer benefits. 2
"There was very little that a consumer of electricity got out