Looking Beyond Transmission
FERC Order 1000 and the case for alternative solutions.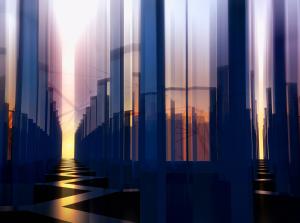 The Federal Energy Regulatory Commission's (FERC) Order 1000 makes great strides towards ensuring just and reasonable transmission rates and a level competitive playing field. It does this, in part, by requiring the consideration of non-transmission alternatives ("NTAs" or "non-transmission solutions") during regional transmission planning. Unfortunately, however, the order fails to address certain significant barriers to the implementation of NTAs, making it unlikely that regional plans will ever approve their implementation—or that genuinely competitive solutions will prevail anytime soon.
Order 1000 improves transmission planning by requiring transmission providers to participate in regional planning. This process must consider public policy requirements, evaluate proposed transmission and non-transmission alternatives, and provide for regional cost allocation for transmission solutions that distribute costs commensurate with benefits. 1 Despite these positive steps, unnecessary barriers still remain to achieving the most efficient and least-cost transmission system. In particular, Order 1000 leaves intact several competitive barriers to the implementation of NTAs, including issues surrounding cost recovery, proposing and implementing NTAs, and the evaluation of their benefits. These barriers must be addressed because NTAs have the potential to provide the most cost-effective solution to many transmission needs. In short, a least-cost transmission system can't be achieved without them.
NTAs are resources that can replace the need for additional transmission through energy efficiency, demand response, energy storage, distributed generation, or centralized generation sited near load. In many cases, geographically targeted NTAs can provide the most cost-effective solution for transmission needs. For example, Con Edison was able to 1) reduce its projected capital expenditures on transmission and distribution by more than $1 billion by including energy efficiency and demand response in its forecasting; 2 and 2) achieve additional savings of over $300 million by utilizing geographically targeted demand resources to defer investments in its distribution system. 3 Similarly, the findings of ISO-NE's energy efficiency forecasting initiative, applied to its transmission planning analyses, helped create a revised transmission needs assessment for Vermont and New Hampshire. ISO-NE determined that 10 proposed transmission upgrades, totaling an estimated $260 million, could be deferred. 4 These NTAs had a demonstrably significant influence on transmission planning decisions in their regions.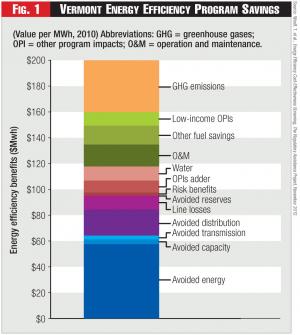 Many NTAs also provide further benefits by reducing energy costs, air pollution, and water used for generation. In addition, the use of NTAs might allow states to avoid contentious issues typically associated with the siting of transmission lines including land use, environmental impacts, and environmental justice concerns.
However, even when NTAs can provide the most cost-effective solution, competitive barriers impede their implementation over more expensive and less beneficial transmission alternatives, for a number of reasons:
No ready source of funding or cost allocation methodology exists for non-transmission solutions. Without a clear source of funding, the implementation of cost-effective NTAs remains improbable. Additionally, cost allocation for NTAs must be comparable to that of transmission solutions in order for all alternatives to be accurately evaluated.
No entity is