Deck:
More planning, fewer incentives, and a black swan on the horizon.
Author Bio:
David Raskin  is a partner with Steptoe & Johnson in Washington, D.C.
More planning, fewer incentives, and a black swan on the horizon.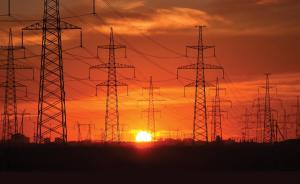 More than a decade ago, before passage of the 2005 Energy Policy Act, I was consulting with a utility holding company that was thinking about splitting off its transmission assets and creating a business unit to invest in transmission within and outside its service territory. The CEO, after listening to the conversation for a while, drew a sharp contrast with natural gas.
The pipelines, he noted, enjoyed strong and widespread political and regulatory support for network expansion. But what about the electric grid; are policy makers blind to the value that electric transmission also can provide to society?
He suggested that we think about ways to educate policy makers about the importance of transmission in order to place it on an equivalent plane with natural gas pipelines as an investment option. 
Since that time, there's been a broader recognition of the value of new transmission investment, but it also remains the case that major electric transmission projects are exceedingly difficult to build, even where their need is evident. With apologies to Robert Frost, something there is that doesn't love a transmission line. No one wants to pay for it. No one wants it sited in their neighborhood. And very few people outside the industry understand the physics of electricity enough to comprehend the need and benefits. In many cases, new transmission lines get built only because utilities are willing to persevere in a long and tortuous political and regulatory process, risking their time, money and political capital to get them built. The cost in goodwill alone makes transmission investment unusually risky. 
This is true despite the fact that it has become widely accepted that investment in the transmission grid has lagged dangerously for decades. In 2005, Congress gave additional tools to the Federal Energy Regulatory Commission to deal with the problem and directed it to provide rate incentives to reverse the trend. FERC responded by endorsing a number of policy initiatives—price incentives, merchant transmission, and planning reforms—to promote investment. Transmission investment has increased as a result, but FERC's initiatives haven't been entirely successful. Some state regulators and customers, focusing exclusively on transmission prices, are pressuring FERC to back away from its pro-investment policies. 
Assuming FERC's interest in transmission investment hasn't waned—and the commissioners' public statements indicate it hasn't—some new approaches might well be in order. 
The Need Remains
Nothing has changed since passage of the 2005 EPAct that suggests the need for new transmission investment has abated. Arguably, the opposite is true. PJM, for example, recently approved a regional transmission plan with $5 billion of new investment identified to respond to what it describes as unprecedented changes in the generation mix created by the combination of shutting down coal capacity and integrating wind. 1 Transmission investment also remains necessary to satisfy mandatory NERC reliability requirements, which recently have been applied down to 100-kv facilities. 2 Transmission congestion persists, raising electricity prices, limiting the efficiency of competitive wholesale