Generation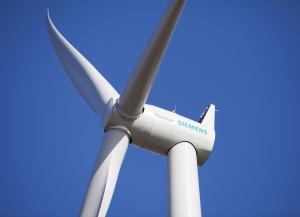 Duke Energy Renewables installed three solar power facilities totaling 30 MW in Eastern North Carolina. The 20-MW Dogwood Solar Power Project is located in Halifax County, near Scotland Neck. The company is also building two 5-MW projects: the Windsor Cooper Hill project in Bertie County, near Windsor; and the Bethel Price project in Pitt County, near Bethel. Power from these projects will be sold through long-term, fixed-price contracts. SunEnergy1 built the PV projects, and expected to complete them at the end of 2013. ReneSola supplied PV modules for the three sites. 
Dynamic Energy Solutions began construction on a 904-kW roof-mounted solar array for DiCarlo Distributors in Holtsville, N.Y. The company says the project will be one of the largest roof-mounted solar arrays in Long Island and will participate in the LIPA Clean Solar Initiative Feed-In-Tariff (FIT) program. Dynamic Energy will provide full turnkey services, including engineering, procurement and construction. 
Washington Gas Energy Systems signed a contract with Tucson Electric Power (TEP) to build, own and operate a 1-MW Cogenra Solar array that will provide renewable energy to the utility in Tucson, Ariz. The installation, awarded through a previous TEP RFP process, will consist of ground-mounted Cogenra T14 systems and will be constructed within the University of Arizona's Science & Technology Park. TEP will purchase output under a 20-year contract. The project is expected to be completed in April 2014. 
Siemens received an order for two German offshore wind power plants to supply 97 wind turbines, each with a rating of 6 MW and a rotor diameter of 154 meters, to the Danish energy provider DONG Energy. The Gode Wind 1 (252 MW) and Gode Wind 2 (330 MW) plants will be erected off the North Sea island of Juist. This will mark the first time that Siemens will be supplying its new 6-MW wind turbines for offshore in Germany. Siemens will also service the wind turbines for a period of five years. Construction is planned to begin in the first half of 2015, with commissioning scheduled for the second half of 2016. 

FirstEnergy's Metropolitan Edison (Met-Ed), Pennsylvania Electric (Penelec), Pennsylvania Power (Penn Power), and West Penn Power utility operating companies have filed plans with the Pennsylvania Public Utility Commission (PPUC) to procure electric generation supply beginning June 2015 for customers who choose not to shop with alternate suppliers. The procurement process will be managed by CRA International, which will conduct auctions on a quarterly basis beginning October 2014, with generation prices calculated based on a blended average by customers' class. The proposed program also includes a process for meeting state-mandated alternative energy standards, including a separate bidding process in order to meet a portion of the solar energy requirements through a request for proposal for 2-year contracts for the purchase of solar renewable energy credits. 
SunEdison secured $185 million (R1.8 billion) in foreign debt funding from the Overseas Private Investment Corporation (OPIC). This amounts to 75 percent of the project cost for the Boshof Solar Park Project (Boshof), located in South Africa's Free State province near Kimberley. The plant will feed its 60-MW output into the South African grid, under the terms of a 20-year power purchase and implementation agreement with national power utility Eskom and the Department of Energy. Startup is scheduled for the fourth quarter of 2014. SunEdison will maintain a 51 percent ownership stake in the project, with South African companies holding the remaining 49 percent. 
GE signed a nearly $700 million contract with Saudi Electricity Company (SEC) to bring additional F-class combined-cycle gas turbines and associated equipment and services to the Kingdom of Saudi Arabia. GE says its technology will support SEC's large, combined-cycle power plants to generate more than 3.8 GW of power and will provide fuel savings and lower emissions. The installations will include 12 GE 7F-5 gas turbines, four GE steam turbines, and 16 generators. The contract also includes two contractual service agreements, one for each site, covering planned maintenance on the units for eight years. 
Emerson Process Management plans to install its Ovation control system at two 1,050-MW coal-fired generating units under construction at the Taean plant in South Korea. Ovation technology will be installed at five of South Korea's six largest coal-fired power plants. The $11 million contract was awarded by Daelim Industrial Co, one of South Korea's largest construction firms, with startup expected in 2016.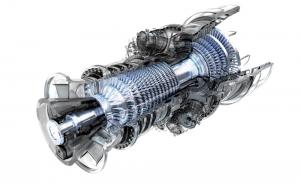 Global Trade & Development Consulting Group together with its project development partner, Energy Ventures, both Maryland-based companies, have been awarded a contract by the Ethiopian Ministry of Water and Energy and the board of directors of the Ethiopian Electric Power Corp. (EEPCo) to build, operate, and transfer three, 100-MW solar sites, in the eastern region of Ethiopia. Site selection, due diligence, and feasibility study were completed earlier this year, receiving both technical and financial approval from both the Ministry of Water and Energy and EEPCo.
M&A
Mainstream Renewable Power agreed to sell its 46-MW Oldman 2 wind farm under construction in Alberta, Canada, to IKEA. The $85 million (C$90 million) project is expected to be operational in the autumn of 2014, at which point IKEA take ownership. As part of the deal Mainstream will operate and maintain the wind farm for its lifespan. The project will be wholly owned by IKEA Canada. 
Allete Clean Energy signed an acquisition agreement to purchase wind farms in Minnesota, Iowa, and Oregon from AES Corp. in early 2014, plus an option to acquire a fourth wind energy facility in Pennsylvania in mid-2015. Allete Clean Energy would pay $27 million to acquire AES's stake in operating wind energy projects in Lake Benton, Minn., Storm Lake, Ia., and Condon, Ore., with a total output of 231 MW, with an option to acquire its stake in the 101-MW Armenia Mountain, Penn., wind farm. All four projects sell their output under long-term contracts. The deal is expected to close in early 2014. 
Alterra amended its PPA for the 62-MW Jimmie Creek run-of-river hydroelectric project. Under the agreement, the Jimmie Creek project will sell 100 percent of its power to BC Hydro for 40 years commencing in August 2016. Alterra also agreed to purchase the 49 percent project stake held by an affiliate of General Electric Energy Financial Services, making Alterra the 100-percent owner. Alterra says the project has secured all first nations agreements and environmental permits. 
Southern Company and Turner Renewable Energy agreed to acquire the company's second solar PV installation in California – the 20-MW Adobe project, on a 160-acre site in Kern County, Calif. The deal is expected to close upon the successful completion of construction, expected in spring 2014. The project will be built, operated, and maintained by SunEdison. Construction began in the fall of 2013.  Southern California Edison will buy the output under a 20-year contract.
Distributed Energy Resources
Maui Electric selected Greenlots and its SKY network EV management system for the first open access public charging station on Maui. A DC fast charger, supplied by ABB, will be installed at Maui Electric's Kahului offices by the end of the year and will be operational and ready for public use by the first quarter of 2014. DC chargers running on SKY allow drivers to charge their cars, free from subscription-based issues, and offer payment options for credit cards via mobile apps, RFID cards, pay-by-phone, or card swipe.
The U.S. Army Corps of Engineers Engineering and Support Center in Huntsville, Ala., contracted Eaton to implement alternative energy and conservation projects at U.S. Army-operated facilities around the world. Eaton is one of 11 companies to receive the $600 million shared capacity multiple award task order contract. Under the contract, Eaton will provide existing condition surveys, system designs, installation, and commissioning for energy efficiency and renewable energy projects. Planned projects include, but are not limited to, the implementation of solar and wind generation, geothermal heating, lighting retrofits, and energy monitoring and control systems. The services entail a project scope of one base year, with four optional years to include all design and construction work.
Natural Gas
The Federal Energy Regulatory Commission approved construction of Columbia Gas Transmission's Line MB Extension natural gas system modernization project in Baltimore and Harford Counties in Maryland. The certificate of public convenience and necessity instructs Columbia to move forward with the 21.3-mile pipeline and begin construction in 2014. The project is designed to improve interstate natural gas service reliability for local utilities that serve residents and businesses in central Maryland and surrounding regions. It's also designed to reduce system vulnerability to pipeline outages and to better facilitate pipeline safety inspections without disrupting natural gas service. Construction is scheduled to begin in 2014, with completion in 2015.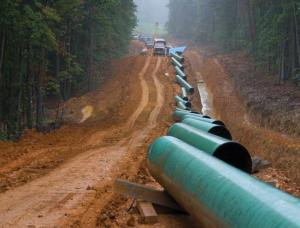 Federal Energy Regulatory Commission (FERC) approved a plan by Williams Partners to expand the Transco natural gas pipeline system to provide service to a new, gas-fired, power-generation plant in Virginia. The $300 million Transco Virginia Southside Expansion is designed to provide 270,000 dekatherms per day of incremental transportation capacity in Virginia and North Carolina by September 2015. Of the total expanded capacity, more than 90 percent will serve Dominion Virginia Power's new power plant; the remainder will serve Piedmont Natural Gas's local distribution business in North Carolina. The expansion is part of $2.2 billion of Transco growth projects that Williams Partners said it plans to bring into service through 2017. 
Kalmbach Feeds and TruStar Energy commissioned a new compressed natural gas (CNG) public fueling station. The station, designed and constructed by TruStar Energy, is located in Upper Sandusky, Ohio, near the company's Wyandot County manufacturing plants and distribution center. The station is part of a new venture, Kalmbach Clean Fuels, and will support Kalmbach's new CNG-powered feed distribution trucks.
Metering
CPS Energy contracted Landis+Gyr to supply advanced residential electric meters for the utility's grid modernization project. Landis+Gyr will provide 700,000 E-350 FOCUS advanced meters with shipments beginning early in 2014. The rollout is anticipated to take four years. In addition to metering technology, Landis+Gyr is operating a direct load control program at CPS Energy that has the potential to reduce 250 MW of peak demand. The utility is using virtual peak plant software and load control devices from Landis+Gyr to verify and measure energy savings from conservation events. 
AEP Ohio named Apex CoVantage as the installation partner for its system-wide automated meter reading (AMR) technology deployment. AEP Ohio will use ProField, Apex's ERP system, for mobile workforce management. AEP Ohio is introducing AMR meters to increase reading percentages and enhance data security. 
Transmission
Entergy and ITC Holdings canceled their planned deal to spin off Entergy's electric transmission business into a subsidiary of ITC. The companies reached the decision one day after the Mississippi Public Service Commission ruled that the deal wouldn't be in the public interest. 
The California Independent System Operator (ISO) chose Pacific Gas and Electric (PG&E), MidAmerican Transmission, and Citizens Energy to develop, own, and operate a new transmission line in the Central Valley region of California. The 230- kV line will span about 70 miles across Fresno, Madera, and Kings counties, running from the Gates to Gregg substations, which are owned and operated by PG&E. The transmission line would be operational no later than 2022, and could come on line earlier. The project is subject to approval by the California Public Utilities Commission.
People
ProEnergy named Charlie Athanasia as its COO and Craig Kingsley as its v.p. of turbine services. Athanasia was v.p. of Alstom's thermal services business in North America. Kingsley previously held positions at Dresser-Rand and other companies.