Renewable Energy
DTE Biomass Energy completed its 9.6-MW landfill gas-to-energy project at the Uwharrie Environmental Landfill in Mt. Gilead. Landfill gas at the site is used to generate renewable energy which is subsequently sold to Duke Energy Progress. The Uwharrie facility will more than double DTE Biomass' generation capacity in North Carolina, where it already operates six renewable energy projects.
OwnEnergy entered into a long-term PPA with Yahoo. Under the terms of the PPA, Yahoo will purchase wind power to offset much of the company's energy usage in the Great Plains region. While Yahoo is one of the first tech companies to embrace this model of community-centric partnership, the trend for corporate purchasers to buy wind directly from wind farms is gaining pace.
Sunshine Gas Producers, a joint venture between DTE Biomass Energy and EIF Renewable Energy Holdings through its subsidiary Landfill Energy Systems, started generating electricity from landfill gas at its recently constructed renewable energy facility at the Sunshine Canyon Landfill. DTE Biomass Energy, the developer and operator of the project, declared commercial operation of the 20-MW facility at the landfill, owned and operated by Browning-Ferris Industries of California, a subsidiary of Republic Services. Landfill gas generated at the site will be used to produce renewable energy to be sold to Pacific Gas & Electric under a long-term PPA.
Pattern Energy Group LP announced a joint venture partnership with Henvey Inlet First Nation to jointly develop, own, and operate the 300-MW Henvey Inlet Wind project, to be built in Parry Sound District, Ontario, Canada. Pattern will own a 50% joint venture interest in the project, which has signed a 20-year power purchase agreement with Ontario Power Authority for 100% of its expected output. Nigig Power Corp., wholly owned by Henvey Inlet First Nation, will own the remaining 50%.
NRG Energy and MGM Resorts International completed installation of the world's largest rooftop solar array on a convention center. Covering approximately 20 acres atop the Mandalay Bay Resort and Casino, the 6.4-MW photovoltaic array will produce enough electricity to power the equivalent of approximately 1,000 U.S. homes annually and is the first of its kind on the Las Vegas Strip. NRG financed, constructed, owns and operates the installation for MGM Resorts at Mandalay Bay Resort and Casino. Through a PPA, Mandalay Bay Resort will purchase all the electricity generated by both solar arrays.
OneEnergy Renewables and Constellation developed a 4.3-MW solar electric project located on the Eastern Shore of Maryland. The off-site system, which is part of an electricity supply agreement between Constellation and the National Aquarium, will provide power for approximately 40 percent of the Aquarium's electricity requirements for the next 25 years. Constellation will finance, build, and own the system.
Swinerton Renewable Energy will standardize its entire solar fleet on Locus Energy's SolarNOC monitoring platform and PVIQ analytics suite as part of its SOLV enterprise solution for optimizing and managing plant Swinerton Renewable Energys. By leveraging Locus Energy's web-based SolarNOC software, Swinerton's fleet operators will be able to more efficiently organize and assess performance data over a set of solar PV assets spread across a geographical area, as well as streamline O&M workflows. In addition, Locus Energy has expanded its data acquisition and presentation capabilities, enabling Swinerton to integrate data from its SCADA system. Swinerton Renewable Energy will also integrate Locus Energy's PVIQ analytics suite, to allow PV system managers to analyze system and fleet level performance and quickly identify any causes of underperformance.
Healthy Planet Partners, LLC (HPP) and Kyocera Solar completed a solar rooftop and carport system at the Seattle Mariners Spring Training facility in Peoria, AZ. HPP developed and financed the project with partner Kyocera Solar to provide engineering and project management support as well as acting as a finance partner. Sky Engineering and Construction built the system using Kyocera's high-efficiency solar modules. HPP financed, owns, and operates the 345-kW solar array and the Seattle Mariners will host the system under a long-term PPA.
M&A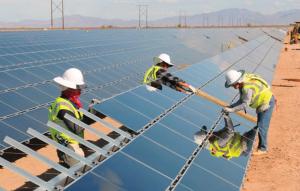 Cleco Corporation entered into a definitive agreement to be acquired by a group of North American long-term infrastructure investors led by Macquarie Infrastructure and Real Assets (MIRA) and British Columbia Investment Management Corporation (bcIMC), together with John Hancock Financial and other infrastructure investors (collectively, "investor group"). The agreement values Cleco at approximately $4.7 billion, including approximately $1.3 billion of assumed debt.
NRG Energy acquired Pure Energies Group, a residential solar industry provider in the area of web-based customer acquisition. Pure Energies completes the residential solar capabilities NRG has been working to assemble and complements NRG's acquisition earlier this year of Roof Diagnostics Solar. Pure Energies and its proprietary customer acquisition process will help NRG Home Solar reduce customer acquisition costs while providing a simplified solar adoption process. Pure Energies' online capabilities also are expected, ultimately, to provide a valuable sales channel for NRG's Goal Zero line of portable solar and energy storage products and NRG's retail businesses (NRG, Reliant and Green Mountain).
Duke Energy Progress filed with the Federal Energy Regulatory Commission for approval to purchase the North Carolina Eastern Municipal Power Agency's (NCEMPA) generating assets for $1.2 billion. NCEMPA currently maintains partial ownership interest in several Duke Energy Progress plants, including Brunswick Nuclear Plant Units 1 and 2, Mayo Plant, Roxboro Plant Unit 4, and the Harris Nuclear Plant. The Power Agency's ownership interest in these plants represents approximately 700 MW of generating capacity. In addition to the FERC review, the deal must win OK from utility commissions in North and South Carolina, along with the U.S. Nuclear Regulatory Commission. Under the terms of the agreement, approvals must be received and the transaction completed by the end of 2016.
Trina Solar Limited (Trina Solar) signed a share purchase agreement to sell its 10.6-MW PV power plant located in Trehawke, UK to funds managed by Foresight Group LLP (Foresight). The utility-scale Trehawke solar power plant utilizes 41,404 Trina Solar TSM-255-PC05A modules and generates 10,300 MWh of electricity every year.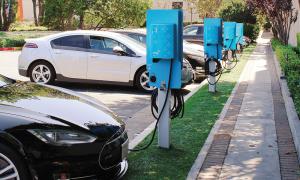 Southern Power acquired the 150-MW Solar Gen 2 solar facility in California from First Solar. The Solar Gen 2 facility is being built and will be operated and maintained by First Solar. Construction of the project began in 2013. Completion of the project is expected to occur later in the fourth quarter 2014. Southern Power will initially own 100 percent of the project, with First Solar agreeing to acquire a minority interest subject to certain terms and upon fulfillment of certain conditions. Electricity generated by the plant is contracted to serve a 25-year PPA with San Diego Gas & Electric Company (SDG&E).
Comverge and Constellation signed an agreement to combine their demand response businesses serving commercial and industrial (C&I) customers. The combined business will be operated as a new stand-alone company independent from Comverge and Constellation, and will focus on delivering a full spectrum of demand response offerings to C&I customers across the United States. The merged enterprise will become one of the largest demand response companies in the industry. H.I.G. Capital will hold a majority ownership interest in the new company, and Constellation will retain a minority ownership interest.
The AES Corporation entered into an agreement to sell its 49.62% equity interest in AES Entek Elektrik Üretimi A.Ş. (AES Entek), a joint venture with KOÇ HOLDING A.Ş. and AYGAZ A.Ş., in Turkey, to its partners. The sale represents 100% of AES' interest in assets in Turkey, consisting of 364 MW of operating natural gas and hydroelectric facilities and its interest in a coal-fired development project, for $125 million in equity proceeds to AES. Subject to customary regulatory approvals, this transaction is expected to close by the first quarter of 2015.
Storage & Distributed Resources
NRG eVgo completed installation of the largest corporate deployment of EV charging stations at Sony Pictures Entertainment's (SPE) lot and its offices in Culver City, California. SPE elected to participate in the eVgo Ready for Electric Vehicle (REV) program to provide turnkey EV charging solutions and charger maintenance and driver support 24 hours a day. The Level 2 chargers, dedicated for the use of individual employees, are compatible with all EVs and will integrate seamlessly with eVgo's comprehensive network.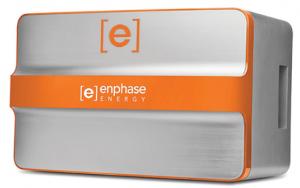 Enphase Energy introduced its Enphase AC Battery, an advanced energy storage solution with a modular, plug-and-play storage device fully integrated with the just-introduced Enphase Energy Management System. The Enphase AC battery, equipped with the S-series microinverter, will provide 1.2 KWh of energy storage and 275W/550W power-output. The Enphase Energy Management System, including the Enphase AC Battery, will be available through authorized distribution channels in the second half of 2015.
Southern California Edison on November 5 announced the largest purchase of grid-connected energy storage in U.S. history. For SCE it marks the first time the utility has contracted with energy storage projects through a competitive resource solicitation. SCE will purchase 261 MW of energy storage resources - AES Energy Storage (100MW), Stem (85MW), Advanced Microgrid Solutions (50MW), Ice Energy Holdings, Inc. (25.6MW), NRG Energy (0.5MW) - an amount more than five times greater than the utility's minimum imposed energy storage procurement requirement of 50 MW, as prior order by the California Public Utilities Commission (CPUC Decision 13-10-040, R. 10-12-007, Oct. 17, 2013). At the same time, SCE announced separately it had signed contracts for power from more than 1800 final supply offers for a total of some 2,221MW in new energy resources (presumably including the 261MW of storage), representing roughly 10 percent of SCE's current total peak customer usage. The new contracts result from plans SCE had recommended in response to state forecasts of local reliability needs due to the closure of the San Onofre nuclear station and the anticipated retirement of older, gas-fired generating plants along the Southern California coastline that rely on ocean water for cooling.
Nuclear
The U.S. Department of Energy authorized Bechtel to resume engineering work at the Waste Treatment and Immobilization Plant - a facility that will treat some of the nation's liquid radioactive waste. The resumption comes after progress toward resolving technical matters for the High-Level Waste Vitrification Facility, where the most radioactive of the stored liquid will be processed. The government contracted Bechtel National to build the multi-facility complex at the Hanford Site in southeastern Washington. The plant will turn waste into a stable, solid glass form using a process called vitrification. Some 56 million gallons of radioactive waste await treatment there, stored in 177 underground tanks. The waste is a by-product of plutonium production from the 1940s Manhattan Project through the 1980s.
The Electric Power Research Institute (EPRI) will extend its collaborative research agreement with Japan's Central Research Institute of Electric Power Industry (CRIEPI) for an additional five years, through August 2019. The joint research effort will focus on materials science, including the performance of materials better-suited for nuclear plant components.
Natural Resources Canada and the China National Energy Administration signed a memorandum of understanding on November 8 to advance collaboration between the two countries in the field of civilian nuclear energy, including development of advanced fuel reactors and exports to third-world markets. On the same day, Candu Energy signed a framework joint venture agreement with China National Nuclear Corp. to build its Advanced Fuel CANDU Reactor (AFCR) projects in China, and to develop additional opportunities around the world. The joint venture was signed in Beijing at the Great Hall of the People, before Canadian Prime Minister Stephen Harper and Chinese Premier Li Keqiang.
Transmission
ABB won an order worth about $16 million from Energinet.dk, the transmission system operator in Denmark and 50 Hertz, the transmission system operator responsible for the eastern part of Germany, to upgrade the 600-MW Kontek HVDC transmission link. The project scope includes installation of ABB's MACH control and protection system, remote operator work stations, training and spare parts. The link was originally delivered by ABB in 1995 and the modernization will help enhance the operational reliability of the link and reduce maintenance needs. The upgraded link is scheduled to go into full operation in 2016.
Burns & McDonnell plans to develop a grid stability awareness system (GSAS), a package of analytical software that will allow utilities to better utilize advanced synchrophasor technology. The joint project with Southern Company is part of a comprehensive program recently announced by the U.S. Department of Energy (DOE) to improve the resilience and reliability of the national power grid. The DOE will partially fund the project with a $1.4 million grant, which will be matched by $1.5 million in additional funding from the project participants. The project is part of an overall $10 million program announced recently by the DOE. The project is expected to be complete within two years.
ABB won an order worth around $10 million from Tamil Nadu Transmission Corporation Ltd (TANTRANSCO), the state-owned utility, to build a new substation in downtown Chennai, India. As part of the turnkey contract, ABB will design, supply, install and commission the substation. Key product supplies include nine bays of 230 kV GIS, power transformers and 23 indoor switchgear units rated at 33 kV. The substations will also be equipped with IEC 61850 based open protection, automation and telecommunication systems as well as ancilliary systems. The project is scheduled to be completed in 2015.
Fossil Generation
The world's first commercial-scale carbon capture and storage (CCS) process on a coal-fired power plant officially opened at Boundary Dam Power Station in Estevan, Saskatchewan. When fully optimized, SaskPower's new process will capture up to a million tons of carbon dioxide annually. The captured carbon dioxide will be used for enhanced oil recovery, with the remainder stored safely and permanently deep underground and continuously monitored.
NET Power secured funding and agreements for its $140 million, 50-MW demonstration power plant, that produces no greenhouse gas emissions and includes full carbon capture without requiring carbon capture equipment. The project is funded by a combination of cash and in-kind contributions from Exelon and CB&I. Toshiba has begun manufacturing a CO2 turbine for the project. Operations, maintenance and development arrangements have been completed with Exelon. EPC contracts are in place with CB&I. The plant will be built at a site in Texas, with commissioning expected to begin in 2016 and be completed in 2017.
Xcel Energy notified Minnesota regulators and MISO of its intent to stop generating electricity with coal at its Black Dog plant in Burnsville in April 2015, due to changing environmental regulations. The notification is the last step in a multi-year resource planning process. Black Dog's two coal units currently generate 232 MW of electricity. The company will continue to operate the 300-MW natural gas unit located at the Black Dog site. The coal units' retirement will trigger a multi-year decommissioning project. Starting in 2015, Xcel Energy will begin to remove coal handling equipment and close the coal yard and ash pond areas.
Energy Efficiency
The U.S. Department of Energy (DOE) and the DOE National Renewable Energy Laboratory (NREL) published additional protocols for estimating energy savings for residential and commercial energy efficiency programs and measures. The new protocols address the following measures: chillers, commercial new construction and retro­commissioning. In addition to these protocols, the project has published a report that focuses on the methods used to estimate net energy savings in evaluation, measurement, and verification (EM&V) studies for energy efficiency (EE) programs. Over time, DOE believes the effort will help reduce the cost of program evaluation, measurement, and verification and improve deemed savings estimates used in technical reference manuals across the country.
Governor Andrew M. Cuomo announced the launch of NY Energy Manager (NYEM), New York's first energy management network operations center to provide public facilities across the state with real-time data on their energy use. The center is located at the Colleges of Nanoscale Science and Engineering at SUNY Polytechnic Institute in Albany. The NYEM was developed and is being deployed and managed by the New York Power Authority (NYPA) to provide up-to-the-moment energy use information and trending in state government facilities and other entities such as the City University of New York.
Distribution
Pepco Holdings Inc. (PHI) entered into an enterprise-wide license agreement to deploy a comprehensive grid analytics solution from Landis+Gyr across its service territories. The analytics package includes a suite of applications aimed at enhancing asset life, reliability and distribution system optimization. PHI's operating companies, including Pepco, Delmarva Power and Atlantic City Electric, will deploy six different analytics applications for visualization, planning and real-time operational analytics support. PHI announced the deployment earlier this year of the GRIDplan Reliability module that is part of the analytics suite developed by GRIDiant, which was acquired in June by Landis+Gyr.