New Opportunities: ITC Holdings named Krista Tanner as v.p. of ITC Holdings Corp., and president of ITC Midwest. Tanner comes from Alliant Energy, where she served as director of regulatory policy.
National Grid announced a leadership transition in the U.S.: Tom King, president and executive director, will be leaving National Grid at the end of the company's fiscal year, March 31, 2015. Dean Seavers, a former GE and United Technologies executive, is King's successor. King will remain on the board of National Grid until March 31, 2015, at which time he will be succeeded by Seavers as U.S. president and executive director.
CenterPoint Energy promoted three company executives: Kristie Colvin was named senior v.p. and chief accounting officer. She joined the company in 1989, since serving a variety of financial roles with increasing responsibility. Gary Hayes was named senior v.p. and CIO of the newly formed Technology Operations organization. Hayes joined CenterPoint Energy in 2010 and has more than 30 years of utility industry experience. Gregory Knight was named senior v.p. and chief customer officer of a newly created customer-focused organization. Knight joined the company in 2009, leading technology-driven customer relationship management strategies.
Cleco Corporation announced that Darren Olagues, currently president of Cleco Power LLC, is expected to become president and CEO of Cleco. He was CFO of Cleco Corporation and senior v.p. of Cleco Midstream Resources prior to assuming his current position in 2013.
The Nuclear Regulatory Commission (NRC) selected Jason Draper as the new resident inspector at the Byron Nuclear Power Plant in Byron, Ill. The nuclear power facility is operated by Exelon Generation. Draper joined the NRC in 2007 as a reactor engineer in Region III.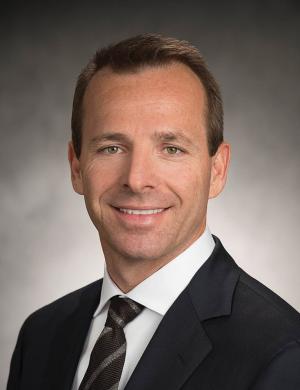 American DG Energy appointed Benjamin M. Locke as co-CEO. Locke will serve in this role alongside current CEO, John N. Hatsopoulos. Locke previously served as the general manager for Tecogen.
Associations: Ontario intends to appoint Bruce Campbell as CEO of the new Independent Electricity System Operator as the government moves ahead with the merger of the Ontario Power Authority (OPA) and the Independent Electricity System Operator (IESO). Campbell served as president and CEO of the IESO since May 1, 2013.
The Electric Power Research Institute appointed Dr. Seok Cho, president and CEO of the Korea Hydro and Nuclear Power Company (KHNP), to its board of directors. Cho will fill an interim board seat until 2015 when he will be nominated to a full 4-year-term that would end in 2019.
Michael R. Peevey, president of the California Public Utilities Commission, announced he will not be seeking reappointment. California Governor Jerry Brown will name his successor. New Jersey Governor Chris Christie has appointed Assemblyman Upendra J. Chivukula to the New Jersey Board of Public Utilities for a six-year term. Commissioner Chivukula also has been nominated to the Telecommunications Committee of NARUC, the National Association of Regulatory Utility Commissioners.
Western Area Power Administration named Ron Moulton as senior v.p. and Desert Southwest regional manager. Before this position, Moulton was Western's Power marketing advisor.
PSEG Long Island appointed Paul Napoli as v.p. of power markets. Previously Napoli joins the Long Island team after 35 years with the utility's sister company, Public Service Electric and Gas Company (PSE&G).
Board of Directors: Interstate Natural Gas Association of America elected Ronald J. Tanski, president and CEO of National Fuel Gas Company (National Fuel), as chairman of the INGAA board of directors for a one-year term from October 2014 to October 2015.
We welcome submissions to People, especially those accompanied by a high-resolution color photograph. E-mail to: people@fortnightly.com.