M&A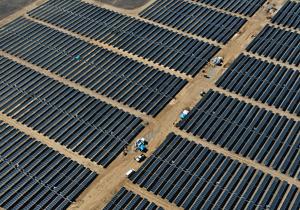 juwi solar (JSI) sold ownership interests in a 50-MW solar energy facility to Dominion. The project was fully developed by JSI and claims a 20-year purchased power agreement with PacifiCorp. Currently named "Pavant Solar," the project will be located in Millard County, Utah on approximately 419 acres of private ranchlands that have been leased to the project. JSI is the EPC contractor for the project and will operate the project for Dominion upon completion. Construction will commence before the end of the year and is expected to be completed by the second half of 2015.
Dominion acquired West Antelope Solar Park, a 20-MW solar energy facility, from Canadian Solar with a 20-year PPA in place. With the addition of West Antelope Solar Park, Dominion has 344 MW of solar generating capacity - about 220 MW of which are in California - in development, under construction or in operation across six states. The company's renewable portfolio also includes approximately 850 MW of capacity generated by biomass, water and wind.
The U.S. Federal Energy Regulatory Commission (FERC) approved the proposed merger of Exelon and Pepco Holdings. The companies announced their proposed merger on April 30. (Docket No. EC14-96, Nov. 20, 2014, at 146 FERC ¶61,148.) The combination of the companies will bring together Exelon's three electric and gas utilities - BGE, ComEd and PECO - with three retail utilities owned by Pepco Holdings (PHI) - Atlantic City Electric, Pepco, and Delmarva Power and Light - to create the leading mid-Atlantic electric and gas utility. The companies anticipate completing the merger in the second or third quarter of 2015.
SunEdison and TerraForm Power signed a definitive agreement to acquire First Wind for $2.4 billion. SunEdison will purchase over 1.6 GW of pipeline and backlog projects, which have been added to TerraForm Power's call right project list and are expected to be operational in 2016-2017. Included in the transaction is an additional 6.4 GW of project development opportunities.

Montana-Dakota Utilities, a division of MDU Resources Group, signed an agreement to purchase a North Dakota wind farm to be developed by ALLETE Clean Energy. The wind project, located near Hettinger, N.D., and comprised of 43 turbines producing 107.5 MW of electricity, is anticipated to be completed in December 2015. The project's cost is approximately $200 million and the purchase is subject to regulatory approvals.
Calpine completed the acquisition of Fore River Energy Center, a natural gas-fired, combined-cycle power plant located in North Weymouth, Massachusetts. Calpine purchased the 809-MW plant from Exelon for $530 million plus adjustments, or approximately $655 per kW. Built in 2003, the Fore River Energy Center features two combustion turbines, two heat recovery steam generators and one steam turbine. All of Fore River's energy, capacity and ancillary services are sold into the competitive wholesale power markets.
Emera will sell its 49 percent interest in Northeast Wind Partners II (Northeast Wind), to its 51 percent partner, First Wind Holdings (First Wind) for $223.3 million. Northeast Wind owns and operates a 419-MW portfolio of wind generating assets located in the Northeast United States. Emera acquired its interest in Northeast Wind in 2012. Emera's sale is part of a larger deal that will see 100% of First Wind sold to a third party, and is conditional on that transaction closing. Both transactions are targeted to close in Q1, 2015, subject to regulatory approvals.
NorthWestern Energy closed on the previously announced $900 million purchase of eleven hydroelectric facilities representing 633 MW of capacity and one storage reservoir from PPL Montana. NorthWestern previously announced the issuance of equity and debt securities to finance the acquisition from PPL Montana. Also as previously announced, NorthWestern expects that the 194-MW Kerr project acquired as part of this transaction will be transferred to the Confederated Salish and Kootenai Tribes of the Flathead Reservation in September 2015, in accordance with the Kerr project's federal license.
Renewable Energy
Siemens Energy Management partnered with Microsoft and FuelCell Energy to design, engineer, and install equipment and software, including a power monitoring solution, for the nation's first zero-carbon, waste-to-energy data center, in Cheyenne, WY. The project uses biogas methane produced by common waste byproducts at the nearby Dry Creek wastewater facility to power the fuel cell system. The fuel cell system then converts the biogas into electricity to power the Microsoft datacenter. Siemens engineered and installed intelligent controls, power monitoring hardware and energy management software that is helping to power the first zero-carbon data center that will be entirely independent from the grid.
NRG Home Solar opened two new California offices in Merced and San Diego, adding to the NRG footprint in the state. These offices will add to existing presence and further build on the company's energy operations around the state including the recent expansion of the NRG eVgo electric vehicle charging network. NRG Home Solar is offering solar loans for the first time to homeowners starting in California and expanding to other states. The expansion of NRG Home Solar represents the company's latest move toward expanding the amount of solar power in California and throughout the country.
SunEdison and Renova Energia S.A. created an exclusive joint venture to develop, own, and operate 1 GW of utility-scale solar PV energy to supply the Brazilian Regulated Electricity Market. Renova and SunEdison will each own a 50 percent stake in the joint venture. The joint venture plans to build and operate four utility scale solar power plants in Bahia State, Brazil, by 2017; installing 106.9 MW of solar as part of contracts awarded by the Brazilian Energy Commercialization Authority, Camara Comercializadora de Energia Electrica (CCEE). SunEdison will supply solar modules and trackers for the projects, to be assembled in Brazil, and solar plant construction will be financed by the Brazilian Development Bank (BNDES).
T&D
ABB commissioned a power solution that will control the flow of power and enhance grid stability in the State of Michigan. ABB's low-loss and eco-efficient HVDC Light technology controls the power flow between the upper and lower peninsulas of Michigan. The HVDC Light station was commissioned on schedule and handed over to the customer, American Transmission Co. (ATC). ABB designed, supplied, and installed the 200-MW back-to-back HVDC Light station in upper Michigan. An HVDC back-to-back system comprises two HVDC converters connected directly to each other, without any DC transmission line, making it possible to control the power transfer through the connection.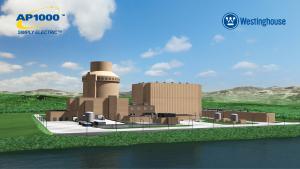 S&C Electric Company established an agreement with Florida Power & Light (FPL) for S&C's TripSaver II cutout-mounted reclosers to be installed throughout the utility's system to reduce momentary outages for its 4.7 million customers. The TripSaver II is an electronically controlled single-phase recloser that can self-clear transient faults on lateral lines, avoiding the need to "blink" or disturb the main feeder and other lateral lines. The first TripSaver IIs will be deployed on FPL's system in January 2015, with additional units being deployed steadily over the next five years.
American Transmission Co. (ATC) completed its work in the Zoo Interchange to relocate and erect new electric transmission infrastructure to accommodate the Wisconsin Department of Transportation's interchange expansion plans. ATC began the transmission line portion of the project in June 2013 to relocate seven overhead 138-kV transmission lines and erect 59 single pole structures to replace 58 lattice towers. Just over 11 miles of new wire were strung from south of Greenfield Avenue along the east side of USH 45/I-894 in West Allis, north to the Zoo Interchange. and then west along I-94 to ATC's Bluemound Substation. The cost of ATC's Zoo Interchange project work totaled $50 million.
Storage & Distributed Resources
Pepco will deploy Itron and ClipperCreek's electric vehicle smart charging pilot solution. The technology, which combines ClipperCreek's charging station with Itron embedded sensing technology, provides the foundation for Pepco's Demand Management Pilot Program for plug-in vehicle charging. The pilot program is to validate electric vehicle smart charging stations to support consumer engagement, demand response, time-of-use rates and embedded revenue-grade metering.

AES Southland was awarded a 20-year PPA by Southern California Edison (SCE), to provide 100 MW of interconnected battery-based energy storage, a 200-MW flexible power resource. This new capacity can deliver 400 MWh of energy and will be built south of Los Angeles at the Alamitos Power Center in Long Beach, California. This selection is an outcome of SCE's 2013 Local Capacity Requirements Request for Offer (RFO), a competitive solicitation for new power capacity in the Western Los Angeles Basin. AES was also awarded contracts by SCE for new combined cycle power plants at its existing Huntington Beach and Long Beach facilities.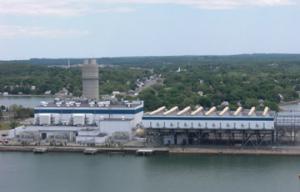 Renewable Energy Systems Americas Inc. (RES Americas) developed two grid-scale energy storage projects outside of Chicago that, once completed in 2015, will serve as the largest, fully commercial energy storage projects in North America. RES Americas will develop and construct the two 19.8-MW energy storage systems, each having the ability to store 7.8 MWh of energy. The first project, Elwood Energy Storage Center, will be located in West Chicago and the second project, Jake Energy Storage Center, in Joliet. Construction is expected to begin on both projects this winter with completion by August 2015. The projects are expected to operate for at least ten years. RES Americas acquired the projects during the development phase from Glidepath Power in September of 2014.
Alstom was awarded the $1.2 million Microgrid Research Development and System Design (RD&D) project by the U.S. Dept. of Energy (DOE). Alstom stands as one of seven organizations to receive microgrid funding ($8 million total) from the DOE. The objective of this funding is to perform research, development and testing of advanced microgrid controllers capable of managing and controlling microgrid systems to improve viability, reliability and resiliency of the electric distribution grid. Alstom will research and design community microgrid systems for the Philadelphia Industrial Development Corporation (PIDC) and the Philadelphia Water Department (PWD).
Generation
Siemens, in consortium with Bechtel, was awarded an order for turnkey supply for Panda Power Funds' Stonewall Energy Project in Leesburg, Virginia. The natural-gas-fired combined-cycle plant will boast a gross installed electrical capacity of 778 MW. Commissioning of the plant is scheduled for spring 2017. For the Panda Stonewall CCPP, Siemens will deliver the power island equipment, including two SGT6-5000F gas turbines, one SST6-5000 steam turbine, two SGen6-1000A generators, one SGen6-2000H generator and two NEM duct-fired heat recovery steam generators along with the complete electrical system and SPPA-T3000 instrumentation and control system. Bechtel will be responsible for the engineering and procurement for the balance of the plant, and the installation, construction and commissioning of the facility.
Nuclear
Westinghouse Electric, China's State Nuclear Power Technology Corporation (SNPTC), and Electricity Generation Company (EÜAŞ) entered into exclusive negotiation to develop and construct a four-unit nuclear power plant site in the Republic of Turkey based on AP1000 reactor technology. The project also covers all life-cycle activities, including operations, nuclear fuel, maintenance, engineering, plant services and decommissioning.
National Energy Policy
Beginning in February, the U.S. Federal Energy Regulatory Commission (FERC) will hold a series of technical conferences to discuss implications of various avenues for state compliance with the "Clean Power Plan" proposed by the U.S. Environmental Protection Agency (EPA), on June 2, 2014, under Clean Air Act sec. 111(d). (EPA Docket No. EPA-HQ-OAR-2013-0602, Published at 79 Fed. Reg. 34,830, June 18, 2014.) The conferences will focus on issues related to electric reliability, wholesale electric markets and operations, and energy infrastructure. The first meeting - an all-day commission-led conference promising a national overview - will take place at FERC's Washington, D.C. headquarters on Feb. 29, 2015. FERC will follow up with three regional staff-led conferences on dates later to be announced: Eastern Region, including NY ISO, PJM, ISO-NE, Florida, South Carolina and the Southeast Regional Transmission Planning (SERTP) group (at Washington, D.C.); Central Region, including MISO, SWPP, and ERCOT (at St. Louis), and Western Region, including Cal-ISO and the entire Western Interconnection (at Denver). The national conference in particular will focus on how states, industry, and the relevant planning entities can coordinate reliability and infrastructure planning with state and regional environmental compliance efforts.