Author Bio:
Steve Mitnick is President of Lines Up, Inc., Executive Editor of Public Utilities Fortnightly, and author of a new book, "Women Leading Utilities, the Pioneers and Path to Today and Tomorrow."
That utilities and energy companies are decarbonizing is obvious as we have watched in wonder lately as the numeric goals have grown seemingly exponentially. But why stop there?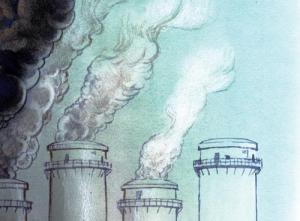 Utilities and energy companies are partnering up with all kinds of organizations to lead us on the pathway to cleaner air. These collaborations are limited only by the imagination, as when there are emissions, there is a job to be done, and a companion to be had. PUF looked to a couple of these imaginative couplings to see what the future holds, realizing there are sure to be more.
In Oregon, a gigantic healthcare organization and the largest industrial gas company in the world teamed up with Portland General Electric, and CEO Maria Pope has a lot to say about those two environmentally successful partnerships, as does Oregon Health & Science University CAO Connie Seely and Praxair Linde director of energy & USIG integration Christian Lenci. In Maryland, affluent Howard County, home to some three hundred and thirty-one thousand individuals, saw its Howard County Executive Calvin Ball join up with Baltimore Gas and Electric when Calvin Butler still was BGE CEO. Now, Exelon Utilities CEO Calvin Butler and County Executive Calvin Ball discuss the meaningful path to decarbonization the two Calvins have embarked on.
 
Decarbonization Converations: