Author Bio:
Maria Pope is the CEO of Portland General Electric.
Connie Seely is chief administrative officer for Oregon Health & Science University.
Christian Lenci is director of energy & USIG integration at Praxair Linde.
Utilities and customers are increasingly collaborating to accelerate decarbonization. Portland General Electric CEO Maria Pope, Oregon Health & Science University chief administrative officer Connie Seely and Praxair Linde director of energy & USIG integration Christian Lenci discussed their collaboration with the PUF team.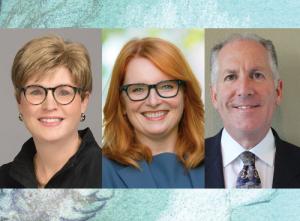 PUF's Steve Mitnick: What are your organization's goals in the transformation to a cleaner economy?
Maria Pope: Our ambitious goals reflect our customers' expectations and the values of the communities we serve. We aim to reduce greenhouse gas emissions associated with the power we serve customers by at least eighty percent by 2030, from 2010 levels, with an aspirational goal of zero greenhouse gas emissions by 2040. 
In doing so, we remain laser focused on reliability and affordable electric service for all customers. To meet these goals, we will touch every part of our business, from power generation to the vehicles we drive, to how we operate on buildings.
PUF: Connie, you help run a huge hospital center, with research, students, and more. What are your organization's goals, as far as the transformation to a cleaner economy?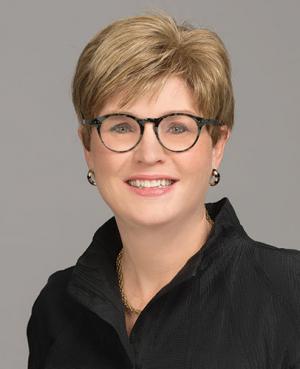 Connie Seeley: OHSU is one of Oregon's largest employers and the largest employer in the city of Portland. All in with our learners, we're over twenty-three thousand people.
While our primary mission is the health and well-being of Oregonians, teaching and scientific discovery, we have the ability to leverage our buying power and the economic engine that is OHSU, and we do that because we care deeply about human health. When we talk about a greener economy, the underpinning of that is the health of human beings.
PUF: Christian what are your organization's goals in the transformation to a cleaner economy? 
Christian Lenci: Our company, Linde, recently merged with Praxair — becoming the largest industrial gas company in the world. Our company's mission is literally making our world more productive. It describes what we do.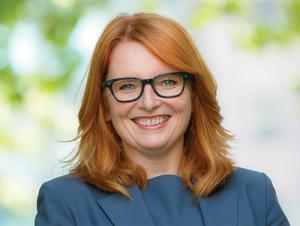 I've been with Linde for thirty-five years, and these things were important back then and even more important today. We solve other people's environmental and sustainability problems. By using elemental products, like hydrogen instead of natural gas or oxygen instead of air, we help our customers decrease their environmental footprint.
We're the largest global producer of hydrogen and are actively involved in leading the change to a hydrogen economy. We are investing over a billion dollars in decarbonization projects between now and 2028, with greater than one third of our annual R&D budget going to decarbonization. 
During that same time period, we're working to achieve thirty-five percent in greenhouse gas reductions and doubling our use of carbon free energy. This is a core part of who Linde is, and part of our long longstanding value proposition focusing on sustainable growth with customers and in the communities in which we live.
PUF: What are your plans for the transformation? How are your organizations collaborating and working together, including with Linde and OHSU?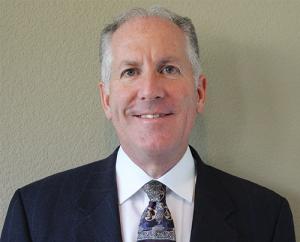 Maria Pope: The communities we serve are diverse and dynamic. Partnerships with leaders, such as OHSU and Linde, are essential to delivering the benefits of clean energy while keeping prices affordable and maintaining reliability.
For several years, PGE and OHSU have partnered to enhance reliability that's critically important to their medical center, especially during the challenges of a pandemic. We've worked with OHSU on everything from solar installations to stand-by generation, to infrastructure and resiliency solutions.
Understanding the critical medical research and power quality needs of OHSU led to innovative solutions. It's truly been a partnership and we've redefined how we think of each other's equipment, so that we can deliver the highest levels of reliability.
We're working with Linde to utilize the scale of their energy usage and ability to curtail operations during critical periods. Essentially, Linde will help PGE with overall grid stability and resiliency with their flexible load, and everyone will benefit. We also look forward to working with Linde on further hydrogen development to take decarbonization to the next level.
Our partnership is not just important in terms of green energy, but also in terms of the overall economy and development of our region, as both Linde and Portland General serve some of the largest and fastest growing customers in the region.
These are just two examples, and we're working with many other customers on partnerships that meet their unique needs and drive to a decarbonized economy.
PUF: How are you working with PGE and other organizations in the community in collaborating and trying to take advantage of what everyone can bring to the table?
Connie Seeley: It goes without saying, reliability is number one. We are a level one trauma center. The community relies on us to operate at our fullest potential, whether there's ice or a windstorm, and PGE has been masterful.
We have some old infrastructure and we're on the top of a hill with two access roads. In terms of the topography and the logistics of maintaining our plant, there are always unique challenges, and PGE is right there with us in every moment in the pouring rain or whatever's going on to make sure the lights are staying on and we can do what we do best.
It isn't just about Portland. Oregon is a rural state and with PGE's help, we have partnered and invested in renewable resources in rural parts of our state. In Morrow County, the new solar facility will provide us with renewable power and support the local economy.
PUF: Talk about how you've been working with PGE and some of these other companies.
Christian Lenci: I've been working with Maria and her team here the last couple of years, and frankly I'm impressed. They have options for us in the renewable space, including an innovative program called Clean Wind, where companies like ours are able to take part in the public purpose charge and self-direct it to renewable power choices. 
PGE also offers the Green Future Impact Program and is gearing up for phase two. We've already put our name in.
An important area for us is energy efficiency, where we are literally doing the hard work of getting under the hood of our plants, and physically decreasing our environmental footprint. It's difficult but very satisfying work. I'm impressed with Oregon's energy efficiency programs that help Linde make that happen. The Energy Trust of Oregon is doing a fantastic job.
PUF: What's your vision for how far this'll progress in the next five years to ten years?
Maria Pope: Today, there is a close working relationship with our customers. They challenge us, as you can hear from Connie and Christian, to be more agile, more responsive, and to unlock synergies that meet all our needs.
At PGE, we're driving solutions and achieving better results for customers. Over the next five years, the rapid growth in renewable energy and distributed energy resources with advances in battery storage and hydrogen will be impressive.
We will continue to see the integration between energy generation and the distribution system with energy use. Additionally, our customer service and reliability will be digitally integrated for seamless customer experiences, enhancing reliability for OHSU, and growing clean energy supplies for Linde as they serve the region's rapidly growing tech sector. 
Over the next ten years, we are expecting dramatical changes. As technology advances, we will make the move to net zero and real time integration of all sources and uses of electricity. 
Customer energy use and generation will be seamless and go hand-in-hand with dynamic pricing for the overall market integration. We'll widely use AI, machine learning, and automation to anticipate customers' preferences, overall grid stability needs, and deliver a truly interconnected clean energy future.
PUF: Connie, what's your vision for the next five years to ten years? How do you see this collaboration and the transformation, decarbonization going? Are you optimistic?
Connie Seeley: I am optimistic. It's a bright future. PGE has been a fantastic partner. First and foremost, as you've heard me say, it will always be about resiliency and reliability. We have to operate in a dependable way.
We will always be looking for greener, better, and more efficient ways to buy power. We will grow and we're an economic engine for Oregonians. We will bring new buildings online and we'll be looking to PGE to help us think through how we build out the grid. 
This is not my lane. Vaccines are more my lane. We rely on Maria and her PGE team to help us meet our goals of resiliency, reliability, and green power.
PUF: Christian, in the next five or ten years, how do you see this going?
Christian Lenci: Both Linde and PGE share a strong desire and commitment for a clean energy future. Maria mentioned, and she's right, that we're exploring ways to use our inherent demand response capabilities that exist in our plant designs to help decarbonize the electric grid, both in Oregon and elsewhere. As a part of that, we have recently announced an expansion at our Hillsboro plant to help increase that demand response.
We're trying to come up with new ways of looking at how we get the customer side, the demand side versus supply, into the electrical grid equation. That has been historically challenging in the West.
I also expect to see a new pipeline of energy efficiency opportunities in the next decade with the Energy Trust of Oregon, and that's going to continue to reduce our energy intensity as we grow.
PUF: What advice would you give to utilities and other major customers of utilities across the economy as far as how they can collaborate and work better in this transformation?
Maria Pope: Climate change is having a real global impact, and greenhouse gas emissions must be dramatically reduced on an economy wide basis. It's going to take all of us together working in partnership.
The new reality requires agility and a willingness to pivot and think differently. The partnerships we have with OHSU and Linde are an example of all of us working collaboratively to bring the best technologies and thinking together in order to make a difference for all of our businesses, customers, and the region.
PUF: Connie, what advice would you give to utilities looking at this thinking we'd like to work with our medical centers, like they're doing in Portland. 
Connie Seeley: One of the great things about our partnership with PGE is we both recognize we're essential service providers. The work never stops and we're always on call. We have a saying in OHSU, everyone needs to work at the top of their license.
That's exactly the same way PGE embraces its work. We push each other. We challenge to explore, what are the best opportunities? 
One of the great things about PGE, the foundation of our partnership, is understanding what its goals are and PGE wanting to understand what our goals are, so we can then identify where are the synergies and places where we can partner and get to where we want to go together.
PUF: Christian, what advice would you give to the utilities as to how to work with big users, big customers like yours, to drive down our emissions and reach goals together?
Christian Lenci: The answer is collaboration. Like many aspects of society, we have a lot more in common with each other than we realize, and industrial and electric utilities are no exception.
We're both capital intensive. We make decades-long investments. Change is difficult. Utilities and industrials can work together and help create the change. 
For New York, we signed a fifty-year agreement that helped build the Niagara Power Project and created the funding to make that happen. In the same way, we have a unique opportunity to make well considered, smart decisions working together, not only for our future generation mix, but also for our environment. 
It's not easy. It takes active listening and new ways of thinking. You've got to put aside old paradigms and you need support and openness from your utilities and regulators because the solutions here are going to be different — or they should be different. 
We strive for this collaboration with other utilities around the country. PGE and Linde are off to a great start, but we can do more here and elsewhere. We look forward to building that future.
 
Decarbonization Converations: