Author Bio:
David Mercado and Eric Easton are directors for the Real-Time Operations Team at CenterPoint Energy.
PUF is excited about the Fortnightly Top Innovators 2021, because their stories are inspiring and uplifting. It's what we all need after a most trying and unusual pandemic time in our lives. It's about looking to the future and making it better.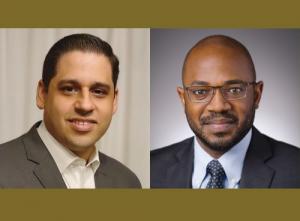 PUF's Steve Mitnick: Talk about the CenterPoint Energy Real-Time Operations team that worked so diligently through winter storm Uri with you.
David Mercado: We have a team of forty-four employees in our various subgroups within Energy Real-Time Operations. It's mostly our controllers, who operate the grid twenty-four hours a day. To prepare for and respond to the winter storm, they had to leave their families and support the control center during that difficult time.
Our controllers work in shifts, so we had a large group of employees that rotated during the winter storm to support management of the grid. We also had engineering support personnel present to provide operational support to our operators to make decisions and improve our situational awareness.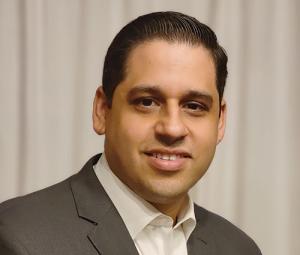 PUF: Upstream generation and fuel supply were affected, but that's especially challenging because CenterPoint Energy, by Texas law, is an electric transmission and distribution company only. You can't control the other parts. Did that make it more difficult?
David Mercado: Yes. CenterPoint Energy is what we call a Transmission and Distribution Service Provider, so we are responsible for transmitting and distributing power. CenterPoint Energy does not generate its own power, and outages due to the lack of generation availability during Winter Storm Uri were out of the company's control.
Since then, the Texas Legislature passed a law allowing TDSPs to lease and operate facilities that provide temporary emergency electric energy or mobile generation under certain conditions during widespread power outages, but that was not the case during Winter Storm Uri.
What we are responsible for is our infrastructure – transmission and distribution lines and substations – so we can get that power from generators to our end-use customers. Our systems and equipment fared well during Winter Storm Uri, and once power was available to be delivered, we delivered it.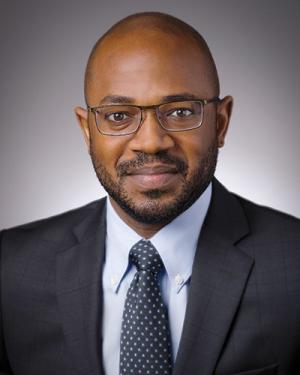 We also have a responsibility for shedding load per the Electric Reliability Council of Texas' orders so we can keep that balance of generation and load intact and help protect the overall grid.
To shed load means to reduce the amount of demand for electricity, the load on the system, by turning off circuits to meet the required ERCOT reduction amount. This is done when there isn't enough electricity to be delivered, to avoid a state-wide blackout. In other words, if you don't do enough controlled reductions, the system will collapse on its own – in an uncontrolled way – a complete, state-wide blackout.
The winter storm was a challenging situation, and our operators did a great job in managing our part of the electric grid and making sure load was back in service as soon as generation was available.
PUF: Talk about what was distinctive that you were making up as you went along and were innovating.
Eric Easton: During the winter storm, we were trying to find new ways to rotate load, and it required us to use a lot of manual processes. Some of what we had to do during the storm was to find ways to automate those manual processes.
For example, we built databases that allowed us to match the load, because when you're doing load rotation, you can't add any more load than you are trying to rotate. It has to be a zero-sum game, or we start to eat into the reserves that ERCOT is counting on for the power system to function properly.
In order for our system controllers to not add more load as they rotated, we were able to create databases that allowed them to quickly match load. As we shed, for example, five megawatts, we wanted to add five megawatts back. 
We were able to automate that process to allow us to perform that task a little quicker. I wouldn't quite say we were making it up as we went along, because we prepare for different types of events, so we are adaptable when events occur.
David Mercado: The efficiency and the efficacy of this load rotation effort increased substantially by this innovative effort. Our controllers had to manually choose a particular distribution feeder and try to match it with a similarly loaded distribution feeder that was already online to be able to rotate load. 
For those customers who were out for longer periods of time, we wanted to make sure we gave them an opportunity to heat up their homes and get back online as much as we could.
This innovative approach sped up that process. It's otherwise a manual effort that our operators engaged in. We included some additional automation to safely speed up that process.
Eric Easton: It's important we recognize that this is a multi-bucket approach. We have different buckets of load within our system.
Essentially, we have three different buckets of loads that we're all rotating manually and coordinating among three different desks to ensure we don't violate any of the ERCOT orders, and we're having to do all that manually.
The team's effort was tremendous – we were able to successfully coordinate from console to console. When we went back after the event, we were able to show that we, indeed, did meet all the ERCOT orders.
PUF: If you're under pressure, rotating manually, what's the dynamic of everybody working hard, but saying, I can try this. Describe that.
Eric Easton: We have a collaborative team and a company culture of innovation. We have always strived to find new ways to do tasks in a more efficient manner. What we espouse as a company is continuous improvement, so we look at how we can find solutions, and drive them to completion.
In this case, we had to do that on an expedited timeline. As we were thinking about the public, our families, and everybody else we care about in the greater Houston area, we felt compelled to figure out how we could safely do more, because our communities are depending on us. That's how we came together as a team and said, how do we do this faster?
The number one issue was we could not risk the stability of the overall power system. A statewide blackout could have resulted in twenty-six million people in Texas without power for a month or more.
Careful consideration had to be taken as we innovated. But once we got consensus among the team that we could safely take certain actions, we then circled back to our incident command center and had them give us their perspective, since they were stationed outside the control center where we were to double-check our thinking.
Once we did that, we pressed forward as quickly as we could to start that process. We always put in a series of checks to make sure that as we solved a problem, we weren't creating a new one, but we also want to foster and encourage innovation, as we did in this instance.
PUF: How does one build that culture of working under high pressure?
Eric Easton: It comes from the fact that we have a team of individuals that are highly capable but also humble. There's no task that's too small. There's no task that somebody would say, that's not my job. This is an all-hands-on-deck experience.
David can attest to that. As this event was going on, he was sitting on a console with a system controller doing whatever that controller needed to assist in their tasks.
The whole team is focused on how we get things done. It's part of our culture of being collaborative, solutions-oriented, and focused on our customers. It's do what we've got to do for our customers.
David Mercado: Collaboration is key within this team that worked together during the winter storm. As Eric mentioned, no task is too small.
During the Winter Storm, I was a manager of engineering support. I reported to the control center and assisted where I could.
Additionally, the Energy Real-Time Operations team members jumped in where they could. Some of the trainers who typically don't support from a control and operations standpoint had that experience and jumped in and helped, so it was a good team effort, and that's one of the things that made it successful.
PUF: Looking forward, are there some lessons learned?
Eric Easton: Yes. Part of it is around reinforcing some of what we already do and highlighting the importance of training. One of the organizations that reports to David is the training organization, so we're regularly drilling and looking at different scenarios.
Through that process, we have the logistics piece that we drill on. We have the operator training we're required to do. One of the big takeaways is to continue to evolve your imagination in terms of the scenarios that might happen.
We've done a good job in our training in stressing our processes and looking for ways to challenge them. We'll continue that and continue to challenge ourselves with more extreme scenarios.
We're collaborating with our peers around what are the scenarios they're thinking about. As we do joint training, we'll incorporate lessons learned from other utilities. 
It reinforces what we do in terms of training and how we perceive what are the risks and how would we mitigate those risks. And we're working with our state officials and regulators on how to help our entire state be better prepared for the future.
David Mercado: Every event is different. We had a winter storm in 2011 here in Texas. It was different than Winter Storm Uri. Both were different than Hurricane Harvey with water and Hurricane Ike with wind. We strive to plan and be prepared for all types of events.
It's important to think with a continuous improvement mindset. Don't be comfortable with the status quo; look for opportunities for continuous improvement. There are things you can do in advance of events like this to prepare. Even during an event like Winter Storm Uri, you need to think outside of the box, be flexible, and look for opportunities for continuing to improve.
Innovator conversations: